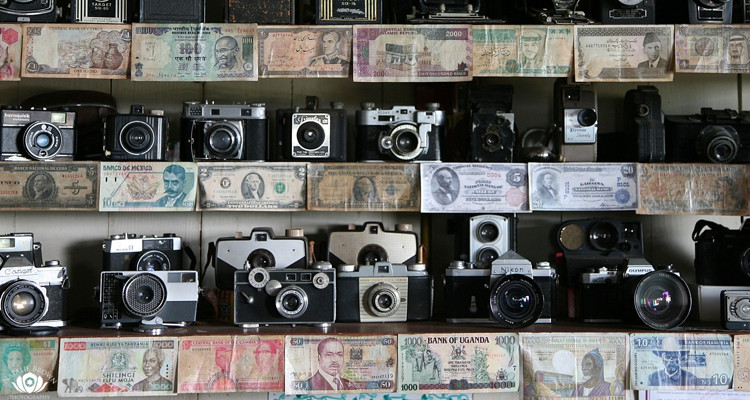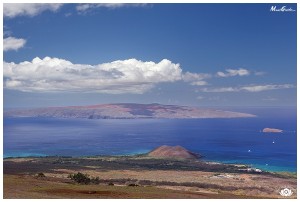 Maui is one of the most beautiful places in the world. We're voted Best Island in the World by Condé Nast year after year. The photo opportunities are endless!
Best Photo Opportunities
Along the Road to Hana, you're presented easy access to many beautiful landscapes and waterfalls. The rainforest you'll be driving through is bright and vibrant. Bring your camera and get your own idyllic Hawaii photos.
In season, Maui is quite possibly the best place in the world to photograph Humpback Whales. They come down from Alaskan waters each winter to give birth, mate, and exhibit incredible ocean surface activity.
Get to the summit of Haleakala Crater at over 10,000 feet above sea level and watch the sun break through the clouds for an incredible sunrise. Good photos are hit or miss due to the weather and cloud cover. When it's on, it's on!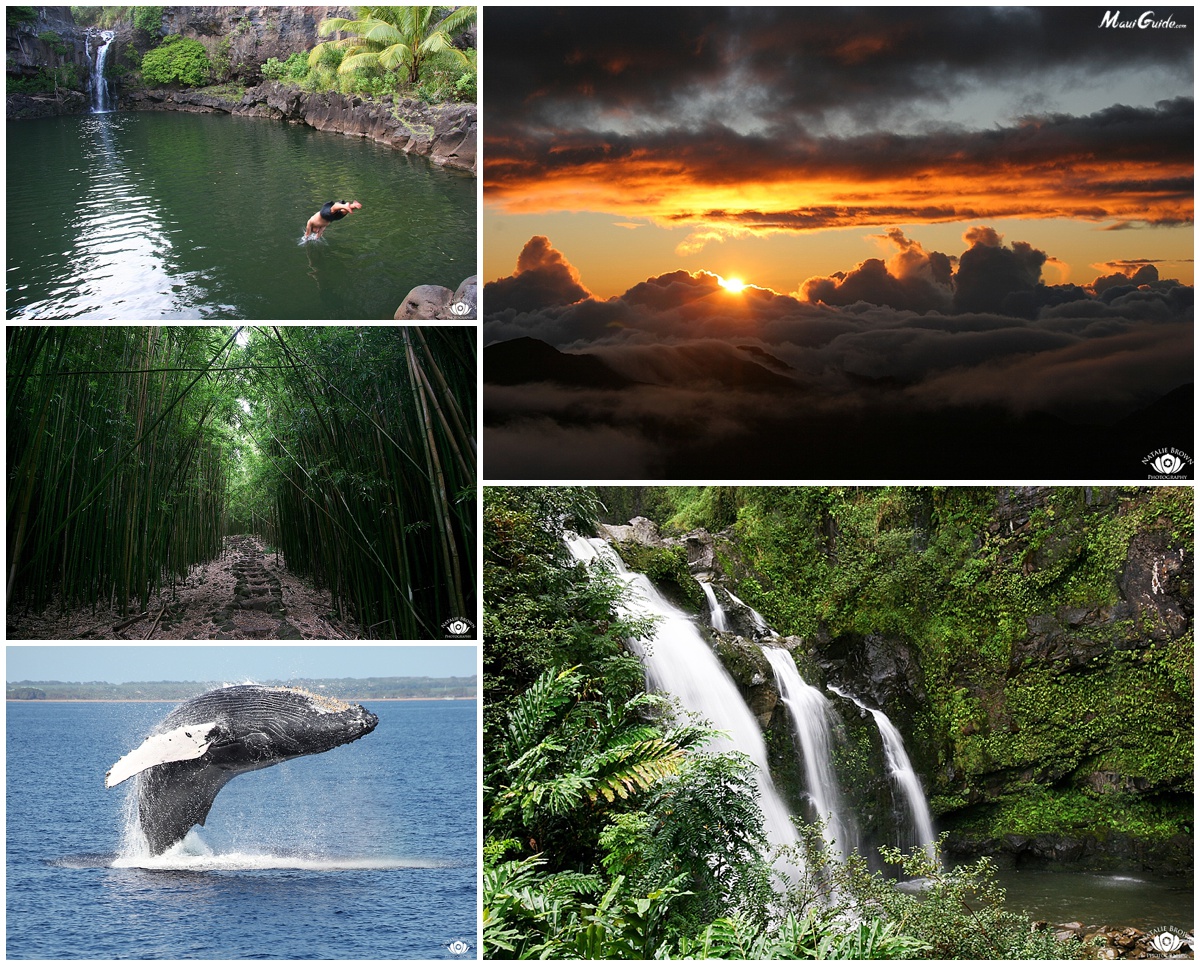 Maui Family Portraits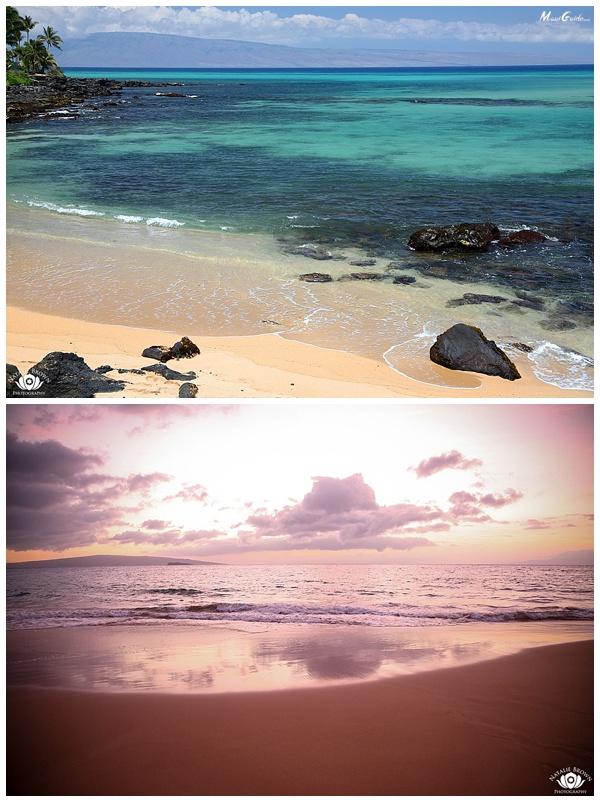 If you're planning a trip to Maui with family or your significant other, make sure to get a vacation portraits made.
Sunset
Sunsets make for the best portraits because of the vibrant lighting in the background. It's also a comfortable time to shoot. We like sunsets because it gives you the whole day to do whatever you like without interruption.
Mid Day or Morning
During the day you can get those bright turquoise ocean backgrounds. The only issues are that you're eating into your day with the photo shoot and it can be really hot.
Maui Photo Adventures
On a perfect day, grab your camera and…
• Get up well before sunrise, and get to the summit of Haleakala. Bring warm clothes and get there early. It can get really packed.
• Drive through Upcountry Maui and get some photos of Maui from above. Stop at Kula Lodge, Ulupalakua Ranch Store or Grandma's Coffee House for some grub.
• Go to the beach for a few hours down in Makena (Big Beach.) Get some photos of your family.
• Finish the day on a cocktail cruise for sunset. In season, you'll have the chance to capture great whale photos. Make sure to have your camera on a fast shutter speed. Humpbacks won't slow down or do retakes. Read more Whale Photo Tips.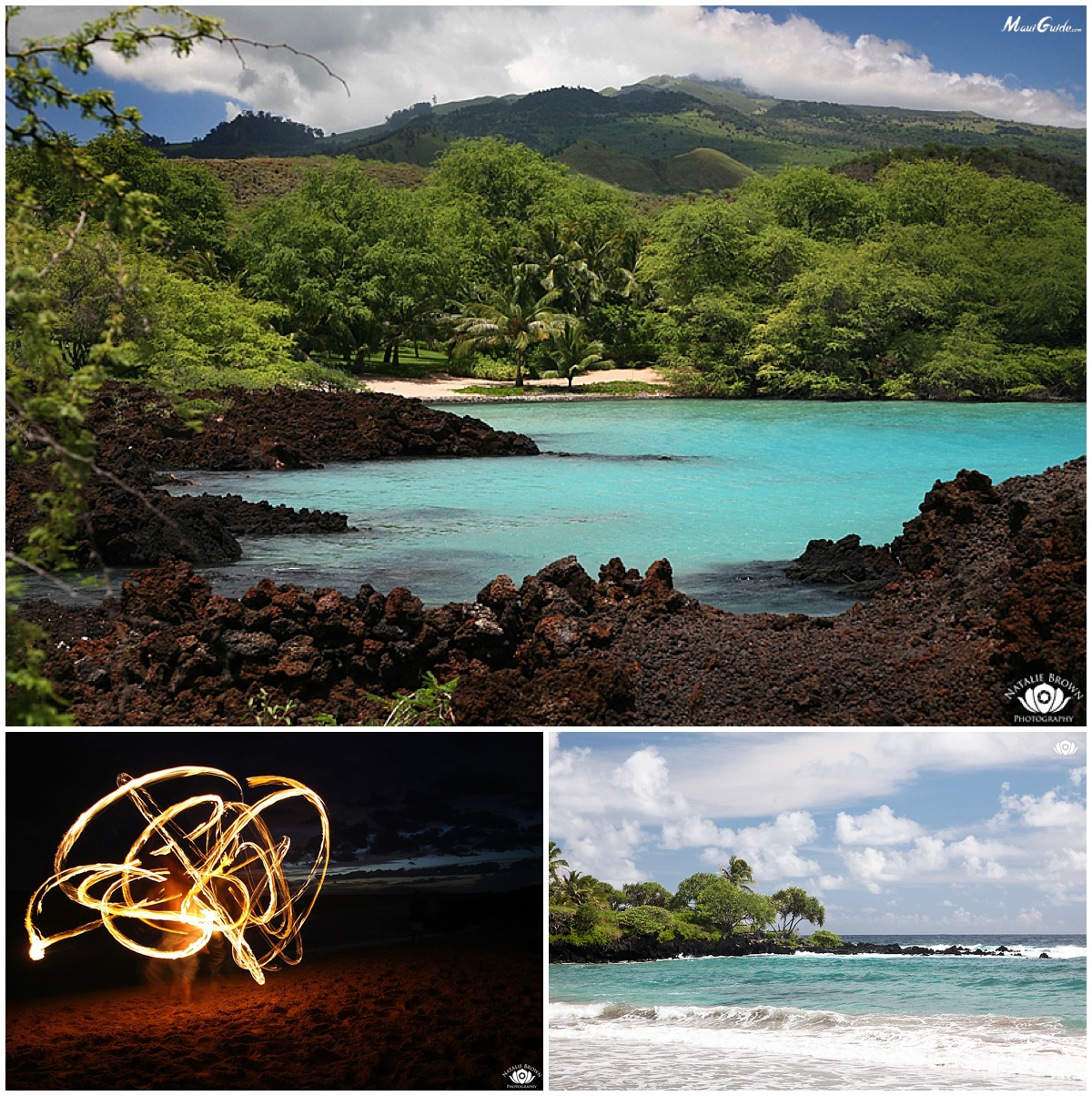 Maui Wedding Photos
Please see our page on Maui Weddings for wedding photo tips, photos, and more.