Farm Tour & Gourmet Lunch in Upcountry Maui
The Tour
Maui is known for its abundance of exciting tours. From scuba diving the back wall of Molokini Crater to sunrise bike tours down the slopes of Haleakala, visitors on Maui are often overwhelmed by lists of "must-do" activities in paradise. But for those interested in taste-testing their way through the Valley Isle (and you should be), O'o Farm offers a unique (and terrifically delicious) Farm Tour & Gourmet Lunch that will delight even the most hardcore of carnivores.
Located on 8.5 pristine acres in beautiful Upcountry Maui, the farm sits 3,500 feet above sea level on Waipoli Road, which accurately translates to "the misting forest". As you can assume from almost any tour located on the side of a giant volcano, the views are stellar – ocean, mountains, lush green hills, rolling clouds, Oprah, you name it.
We arrived at 10:30am for our tour with Ancil, the O'o Farm Orchard Manager, Coffee Roaster, Agricultural Tour Guide and a general human wealth of farming knowledge. He explained the farm's dedication to a true '100 mile lifestyle concept', meaning everything grown at the farm supplies ingredients for Maui's Pacific'O restaurant, The Feast of Lele luau and Aina Gourmet Market, all located in Lahaina Town.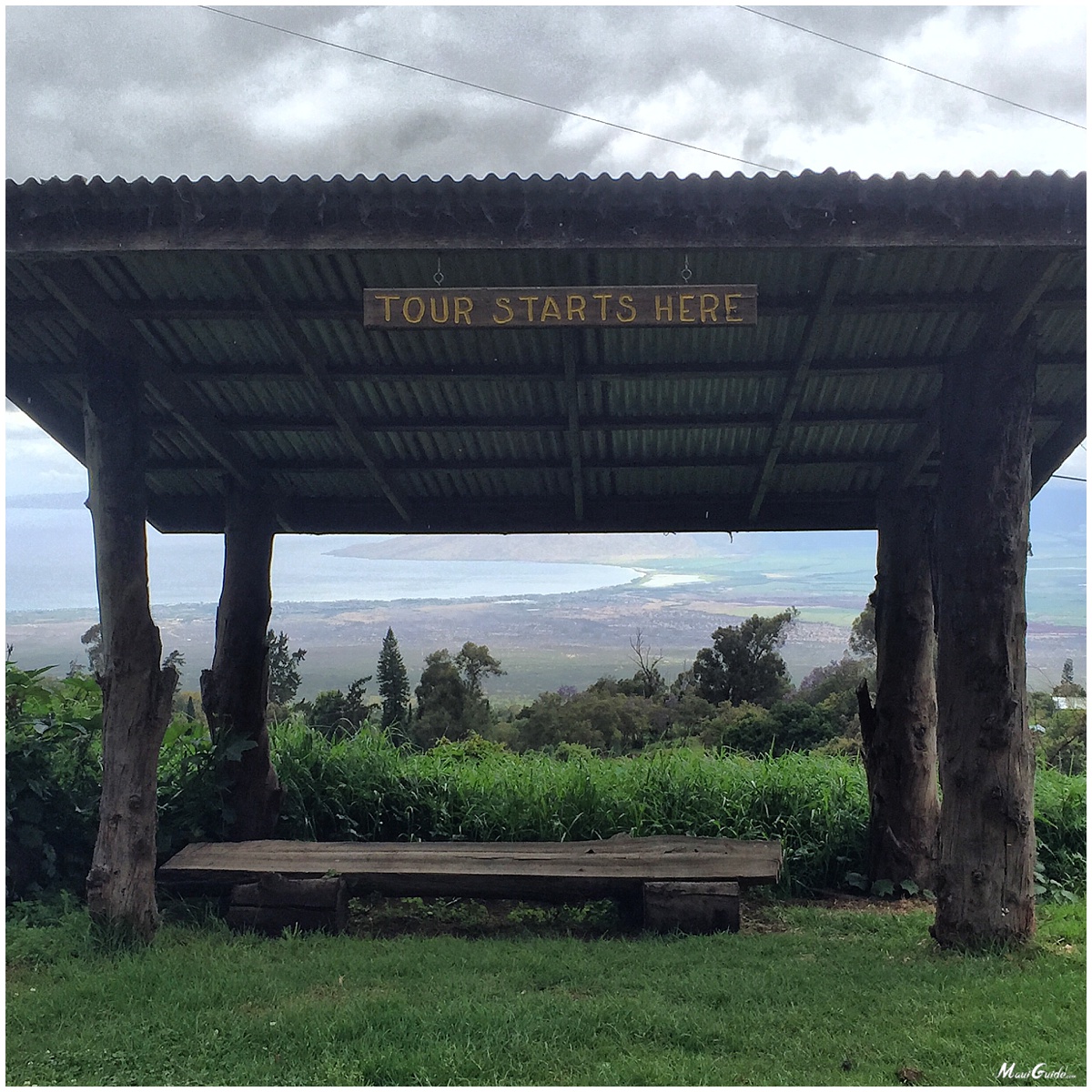 The tour began at the farm's olive trees, which Ancil hopes will result in the ability to press their own olive oil (impressive), before moving onto the nearby coffee trees. One of their newest ventures, O'o Farm is now a full blown micro-roaster and one of very few who actually grow and roast their own coffee onsite.
Though Kona Coffee gets most of Hawaii's fame, Maui coffee is just as good.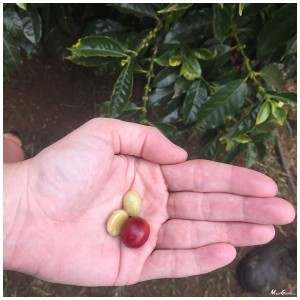 Ancil let us pick a berry from the coffee trees, making sure to squeeze the seeds from the inside (which are actually the coffee beans, despite not being beans at all). He explained that although coffee once took a backseat to other, more sensationalized crops in Hawaii (see: pineapple), it's once again a hot commodity, literally and figuratively, in the Aloha State. Considering the fact that coffee is the second most traded commodity on Earth, it should come as no surprise that the only U.S. state that grows coffee is now known for its unique bean varietals. Under Ancil's advice, travelers to Hawaii should taste local coffee varieties on each island due to differing tastes.
We then walked a little uphill to the surrounding orchard of cherimoya, atemoya, finger limes and lychee trees, among others, where we were able to sample several sour-but-tasty candied loquats. If you think you have a green thumb, wait until you go on a farm tour with Ancil. His detailed and fascinating knowledge of every single crop (of which there are over 60 on the farm) is astounding.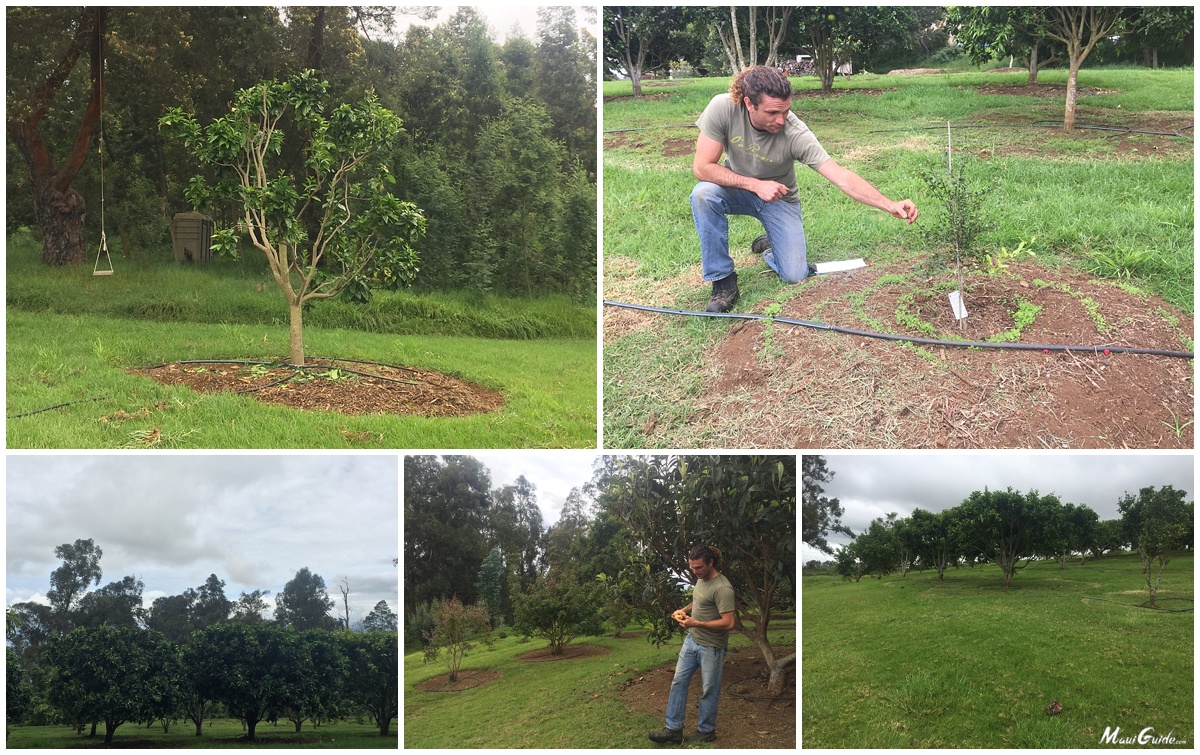 After a quick walk past one of two seating areas, we arrived at the O'o Farm outdoor kitchen to meet our Chef for the day, Daniel. He welcomed us to the farm, gave an overview of the menu, and even presented us with a tasting plate of fresh Maui pineapple to snack on, as well as assorted vegetables from the farm, which he explained in detail. As he finished preparing our meal, we were tasked with gathering ingredients for the salad.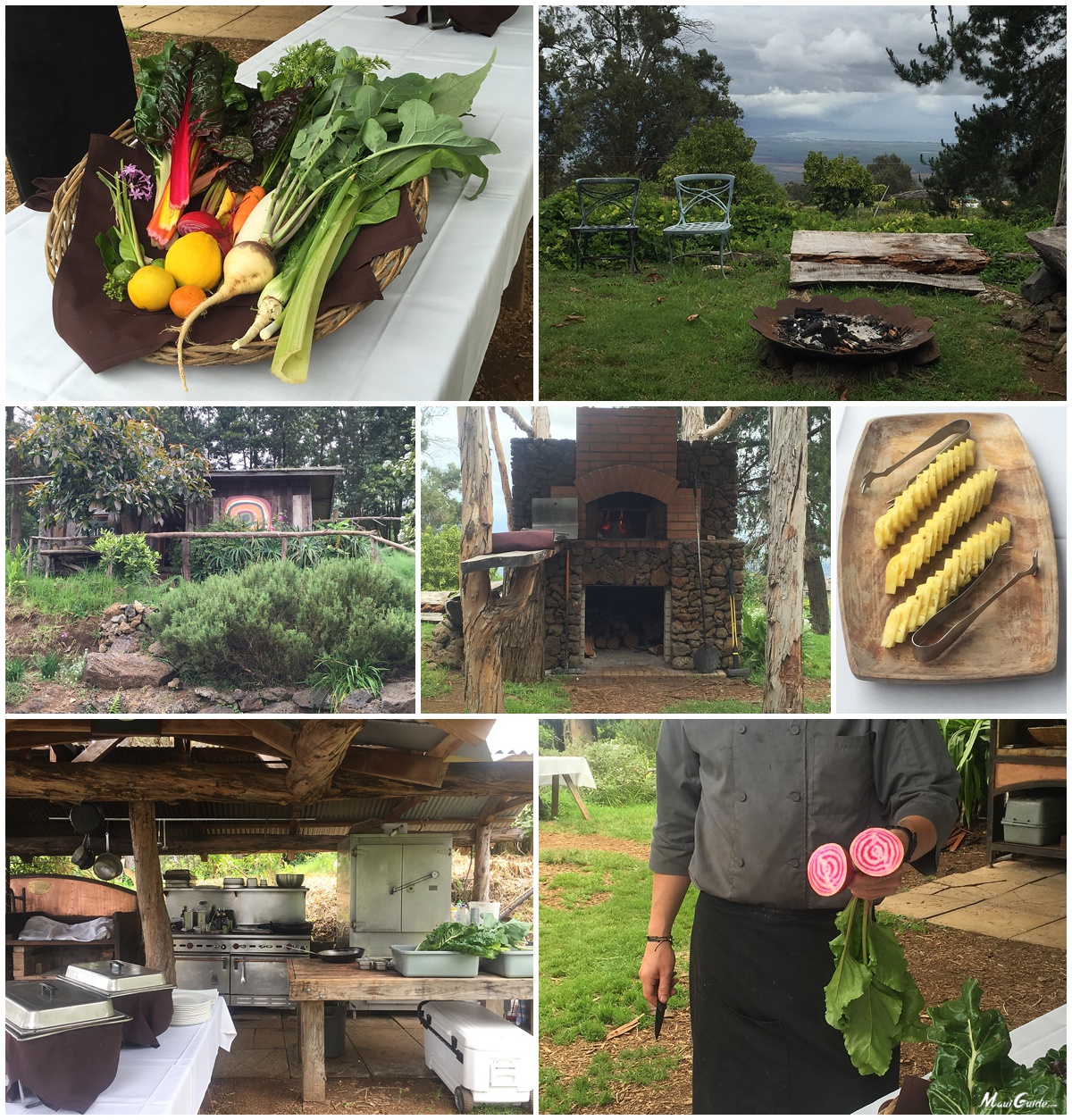 Following Ancil further into the farm, we learned about the art of border-crop farming and picked several fresh ingredients, which we happily tasted as we went along. At the end, we had a basket full of ingredients for a delicious, soon-to-be-consumed salad.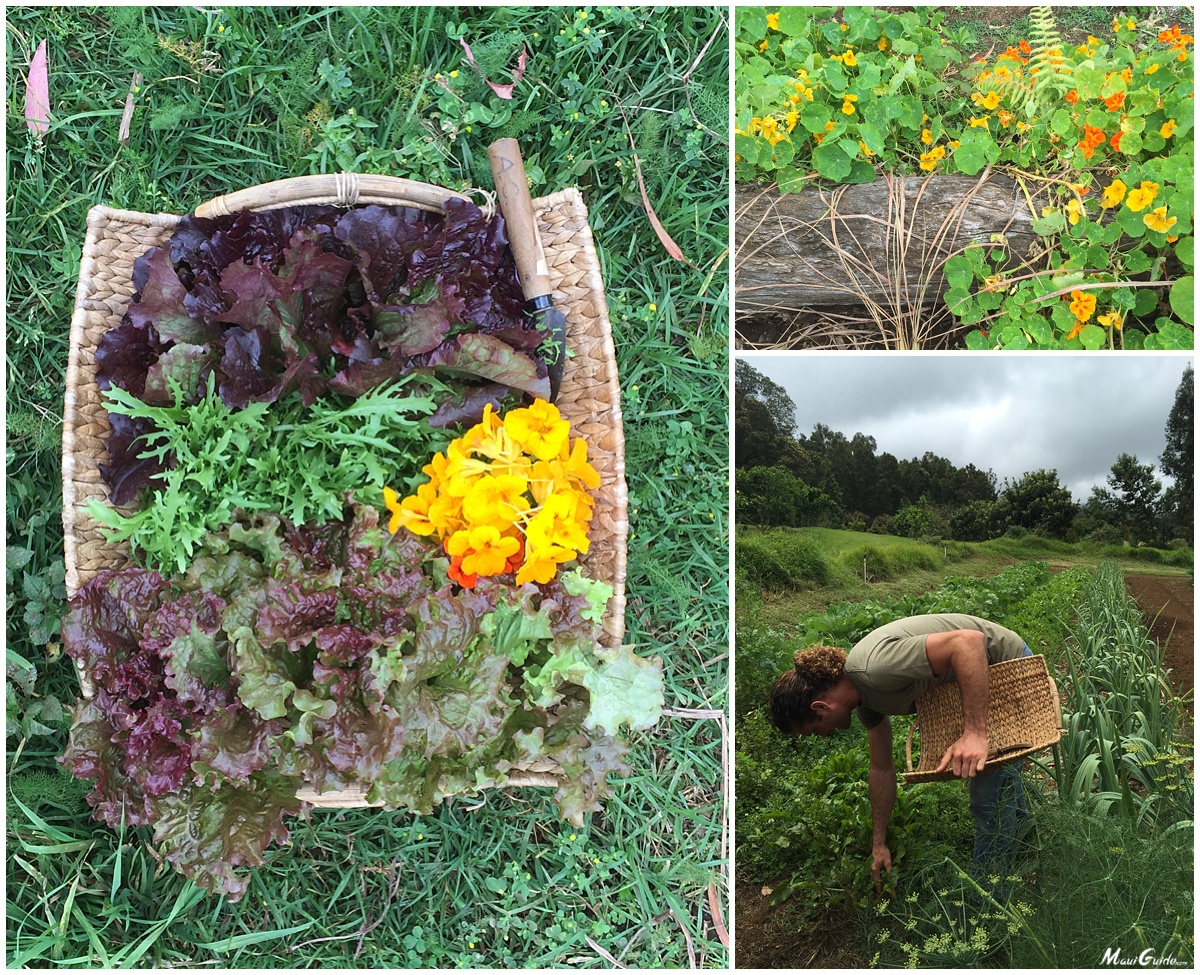 The final portion of the farm tour included a visit to the coffee roasting room, a charming wooden building with a fun assortment of black and white photos, art, a shiny espresso machine, bags of Maui grown coffee, a refurbished French roaster, and sorting trays.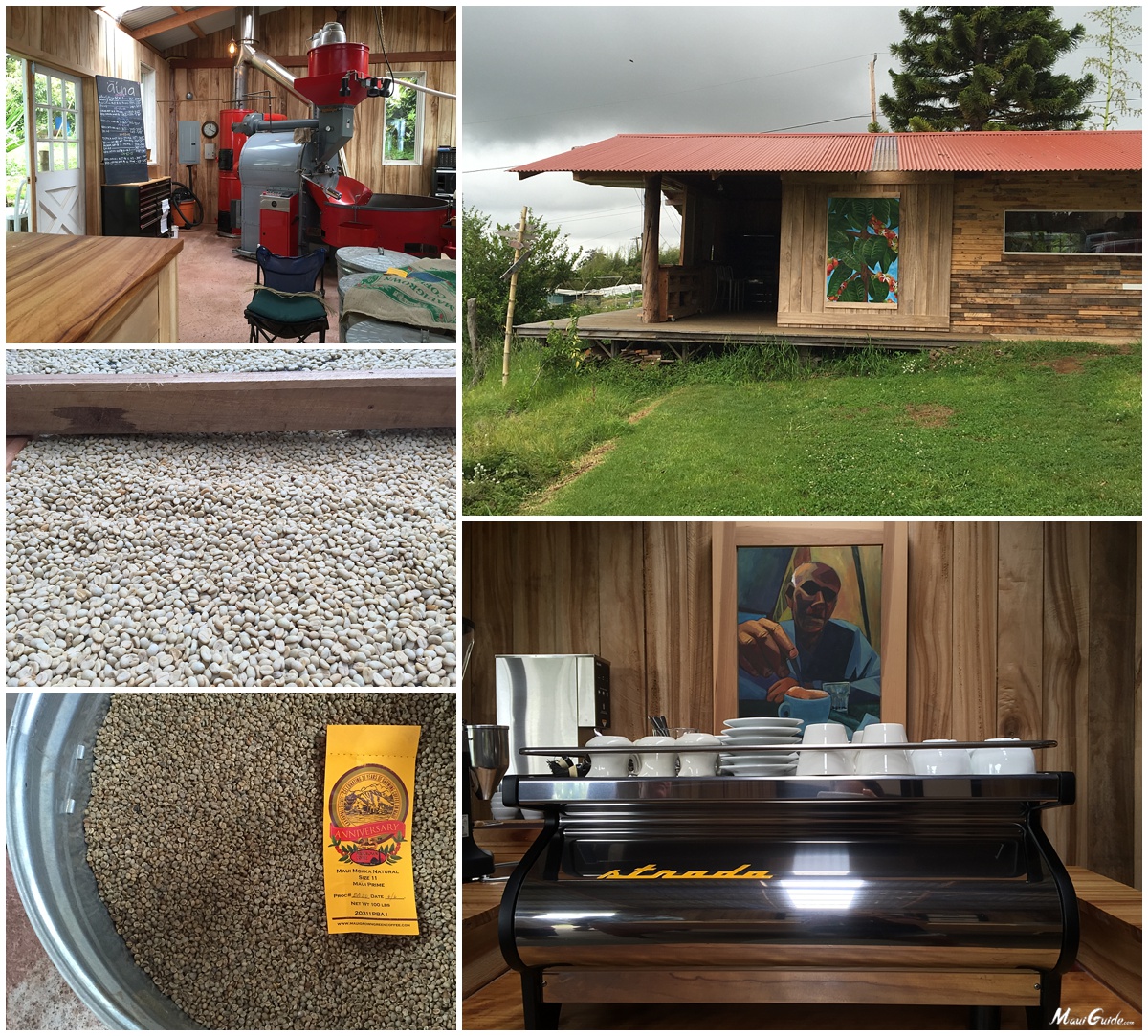 Then it was time to eat.
The Meal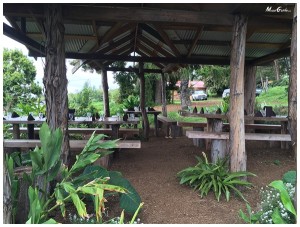 Chef Daniel arrived at 6am that day in order to begin preparing our meal (thank you, Chef!), which included salad with homemade citrus vinaigrette dressing, focaccia bread baked in the outdoor wood oven and topped with Hawaiian sea salt (I could eat this everyday), pan-seared tofu, beets and assorted vegetables, overnight brined chicken with a mix of blood oranges, coriander, parsley, garlic and more, and finally monchong, a fresh, flaky white fish, topped with lemongrass, shallots and kaffir lime.
WOW. Not only was the meal easy on the eyes, but everything was so fresh and delicious. The covered outdoor seating offered an intimate and welcoming setting, and the views from the farm can't be beat. Watching the mist pour down from the surrounding forest while enjoying a farm to table meal should be the next item on your bucket list.
While alcohol isn't served at the farm, you're welcome to bring your own bottle of wine, which we most certainly did. Wine glasses, bottle opener and pouring service was provided by jack-of-all-trades, Ancil.
Dessert included chocolate truffles, fresh fruit, and French-press coffee. If you haven't died and gone to food heaven yet, you're not going anytime soon.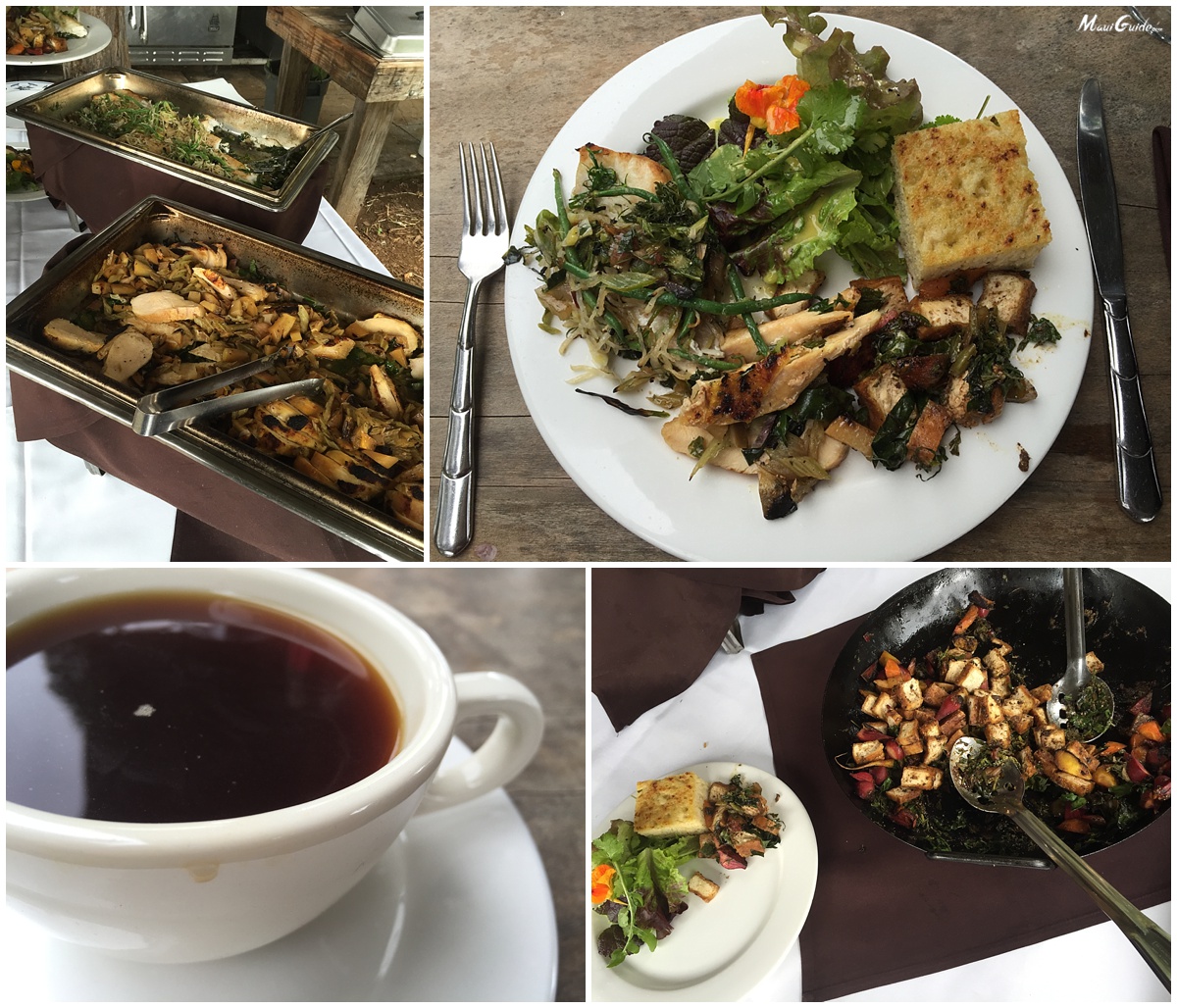 For under $60, the complete tour and full meal are a steal, especially on Maui, where an average-tasting dinner will run you around the same price. Mahalo to O'o Farm for an amazing afternoon on Maui, and we hope to be back for their new "Seed to Cup" Coffee Tour soon!
The Basics
Location
651 Waipoli Road, Kula, Hawaii 96790
Price 
$58 Per Person
Tour lasts from 10:30am to approximately 1:30pm.
What You'll Need
Sunscreen/hat, light jacket, closed toe shoes, bottle of wine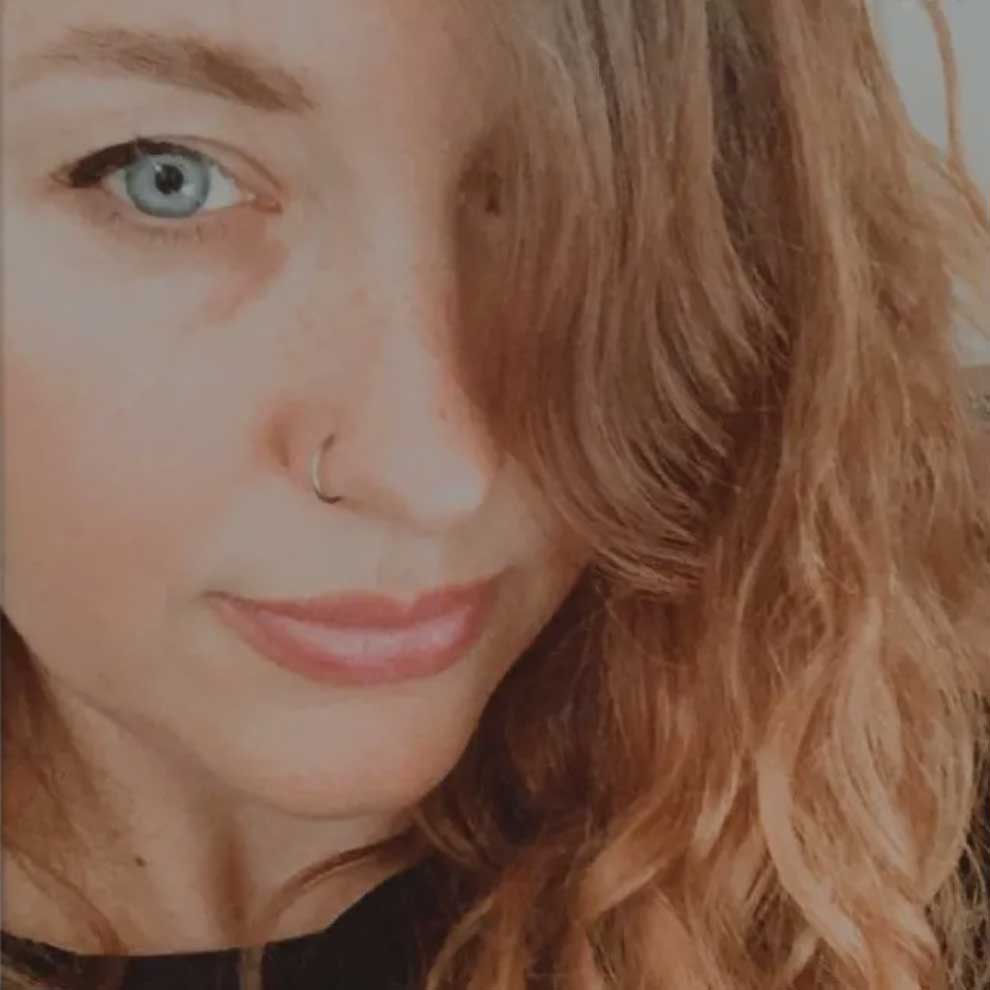 World Traveler, Digital Nomad, Small Business Enthusiast, and Lover of words!  Originally from Austin, Texas, I've lived on Maui for many years.  Currently in Los Angeles.