Sip Me has quickly become our most regularly visited Upcountry spot.  We sat down with the owner, Laura Wentworth, to learn more about what people are calling the best thing to happen in Makawao in decades.
Interview by Chris Norberg
Photography by Michael Chad
In light of all the changes going on (the loss of our sugarcane industry), when I talk with long time residents and locals about the future of Maui, there's plenty of negativity.  I try to steer conversation towards positive solutions and possibilities, because that's the most constructive way of discussing the future.  Most of the positive discussion doesn't revolve around growth and development but instead on revitalization of community run business areas.  Paia and Makawao come up quite often.  Paia as the quickly growing town and Makawao as the sleepy runner-up.
When I ask why Makawao hasn't had this resurgence of popularity, more than a few mention the positive introduction of Sip Me.  In my opinion, what these unique little towns need are Maui owned businesses that build what visitors and locals want instead of more of the same.  What our little towns don't need is sprawling new development; we need revitalization by our creative community.  My office is across the street, and when I come in for pastries and great coffee, there's almost always a line out the door.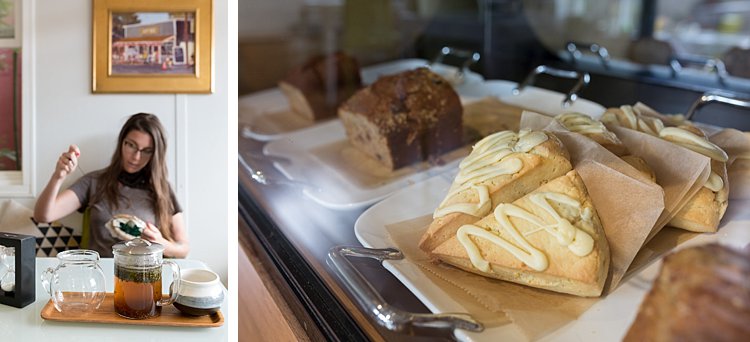 1. As I understand it, you had zero experience in service before opening up.  Being an entrepreneur and having watched many crash and burn, that path is usually a recipe for disaster.  But you've pulled it off with one of the most successful coffee shops on island.  Can you share more about your beginning.
It's an honor to be asked these questions especially in regards to the community. You're right! There's so much transition occurring in Maui right now. We see it in our own lives, and our guests, and vendors.
Surprisingly yes, it's true, I had never worked in service prior to the first day Sip Me opened. It could have gone disastrously wrong, which is why every bank shied away from funding Sip Me to me begin with. I had a small stint in a local chocolate shop called "Goodies" in Bend, OR right out of high school and college. But that was primarily displaying chocolates, making some drinks, and weighing and selling candy. Not really "service" as we know it.
I knew about 15 years ago, at the age of 20, that I wanted to open a coffee shop. My grandfather used to take me to this place in Livingston, MT called "Clyde's." It was like "Cheers," but with coffee, cakes and donuts. As a child I loved it, and as an adult I still really love (and carry with me) the feeling of love and community that Clyde's represented. It made an impact. Everyone working there seemed to be family. There was something that struck me, even at the age of 6, and I knew it was special. It didn't have fine decor, or high-end anything, but the level of service… it wasn't wrapped up in getting a tip. People weren't treated like cattle. That stuck.
At 20 though I knew I didn't have the knowledge, the intuition, the confidence, the funds, or the drive to really sacrifice what a business like Sip Me requires. I knew that I had to be in a space to devote the kind of time and love to a business like that, that I would devote to a small child. I just wasn't there. Then, about 4 years ago, when I owned an event company and was running trade shows I really started thinking about it again. I brought it up to my husband at the time, asking if he'd be interested in doing it with me. He wisely declined. After that I just kind of waited around for the right person, the right time, and worked on the idea. Then I met Shannon Murphy, who I started Sip Me with, she's since left the company, but if it wasn't for her I would have never taken those first steps on my own. Sip Me would likely still be an idea sitting in my mind. She gave me the confidence, the support, and the friendship needed to really push through my own vulnerabilities and lack of confidence. You know, it's kind of like having a friend to go through war with. The starting of Sip Me was not easy. We were turned down by 4 banks, lost 2 locations, and lost our funding 3 times in waiting for the County to approve permitting. It took 14 months from the day we filed Sip Me as a legal entity to the date we opened. The second location has been very similar in the permitting. We are now in the 14 month mark waiting for it to roll. I should also mention David Daly at MEO, Inc. He believed and believes in Sip Me, in me, in a way that many others wanted to but couldn't. Bard Peterson of First Hawaiian Bank was the first lender we approached. Though he couldn't get the bank to fund us, though I think he wanted to, he referred us to David. David spent hours walking through everything to help make Sip Me a reality. I later found out Bard is on the MEO, Inc board. …. they believed in it. It truly took a village. There were a whole lot of people alongside me, alongside us, believing in the dream helping us push it forward.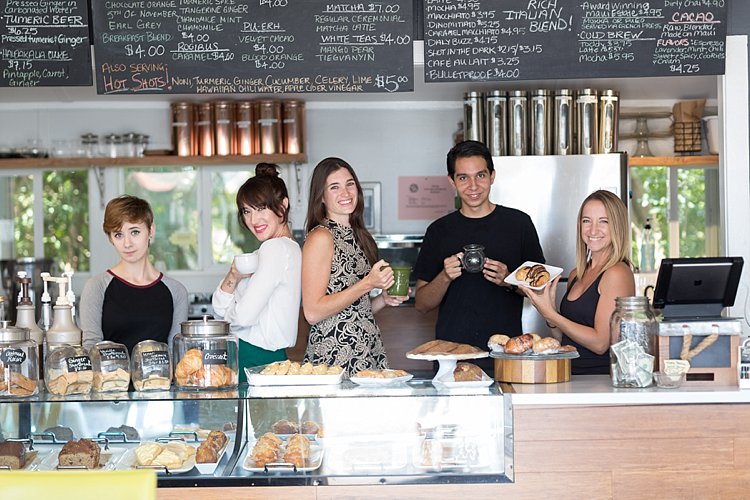 I just knew that Sip Me would work… it sounds cliche but I knew it was destined to work. The big picture is much larger. The plan is to have 5 open in 5 years (which 3 more are already in the actual ground stages), and eventually, via partnering with a non-profit who we are already in contact with, open free schools around the Country where people can go to learn how to structure, start, and run a business, a brand really, from the ground up. Taught by entrepreneurs who have found success in their field. It's important to me to create a sustainable lifestyle for as many people as I possibly can. This includes my team, my guests, and really globally. Business is something that comes naturally to me, and I want to share that knowledge, get it out there. Even in our current open store, I have 3 employees who want their own coffee shop or business. The best thing ever, for me, would be to look back when I'm in my 80's and know that I helped others create a balanced, sustainable lifestyle for themselves and for their team. It is of the utmost importance to me. If I ever close down I hope it's because someone I've taught has become so wildly successful that they put me out of business. That would be one hell of an honor on my end.
2.You're the real deal.  I have to imagine any potential investors are salivating reading this.  What do you equate your success to?
Sip Me is successful because I know what my strengths are, and more importantly I know what my weaknesses are. So sure I do what I do best, but I surround myself with a team that each individually specializes in my weaknesses. Being successful at what you do requires you to shelve your ego. I needed to be willing to look at myself and say ok, I'm not good at this I need to find and invest in someone who is better.  In doing that, It's not about you, it never will be, and if it is just about you, success will be harder to find. I firmly believe that, and it's brought a level of humility that I think is important to see things as they are, not through rose-colored glasses, to fairly evaluate what needs to be done how and where. I learned this running, and failing at my event company. After you fail at one thing, it instills a humility that I think is necessary, especially in business, required to step back and really evaluate yourself from a fair, unattached standpoint. Then, you build. You find others that are better than you, in the areas where you are weak and you treat them well, you love them, you support them, you listen to them, and above all you let them grow, and you invest in them. That changes your business sure, but the model stays the same. Doing this allows your business to grow, your team to know they are valued and important, and that brings you loyalty, love, support, and exceptional work ethic in return.  Which keeps you fed and moving forward. I'm literally never not working. I'm always thinking, working on the brand, brainstorming, etc. It's important to have this train pushing behind me.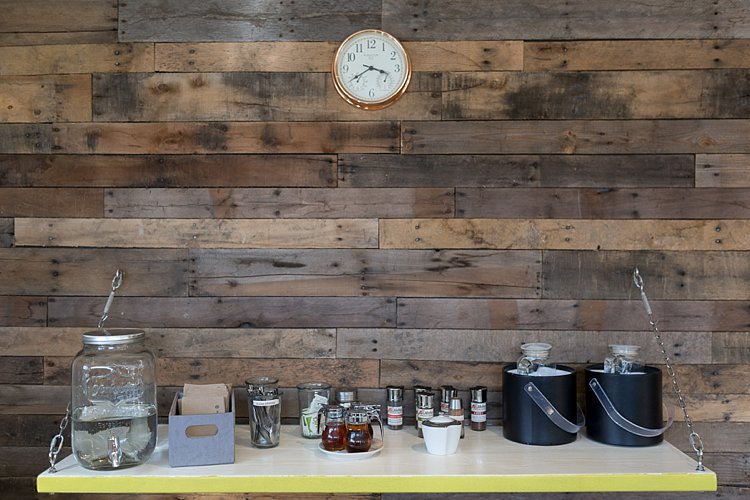 3. I think that's something aspiring entrepreneurs don't realize: work NEVER ENDS!  You have to love it so much that you don't mind working well into the night…every night.I personally worked in coffee shops on and off for close to 6 years as a teenager.  I'm generally a pretty happy person, but after a month or so at any of the coffee shops, …I was not as friendly as I should've been.  Sip Me is very different.  Your staff all seem like best friends, are hard working, and seem really happy.  What exactly is everyone on, and how do I get some?
Prior to opening, most business owners that saw the structure of Sip Me, knew the bigger picture, saw that it was more of a brand and a lifestyle, than just a coffee shop & thought I'd be out of business in 6 months. We proved them wrong. Sip Me is successful because first and foremost I do what's best for my team balanced with what's best for the business financially. I won't overextend the business for the team, but I'll always go as far as I can. They come first. Even before me. In return I have the best, happiest, most loving, supportive, smart, hard-working, witty, and amazing team making Sip Me what it is.
At Sip Me, it's not about the coffee, it's about the experience. It's a brand. A lifestyle built on putting the team first, so they put our guests first, and in return our guests know how valued and important they are. One feeds the other, which feeds the other, which feeds the other. That being said, it was important and necessary to Shannon and I, to ensure that whatever we served it was the best that we could possibly serve. We came up with our Sip Me set of Standards. For months we working on vendors and the business plan. Ensuring that at the end of the day we could honestly look at each other in the eyes and be proud. She was integral in this, and really pushed me even further than I would have gone in certain standards. She not only helped get Sip Me off the ground, but she helped make it what it is today.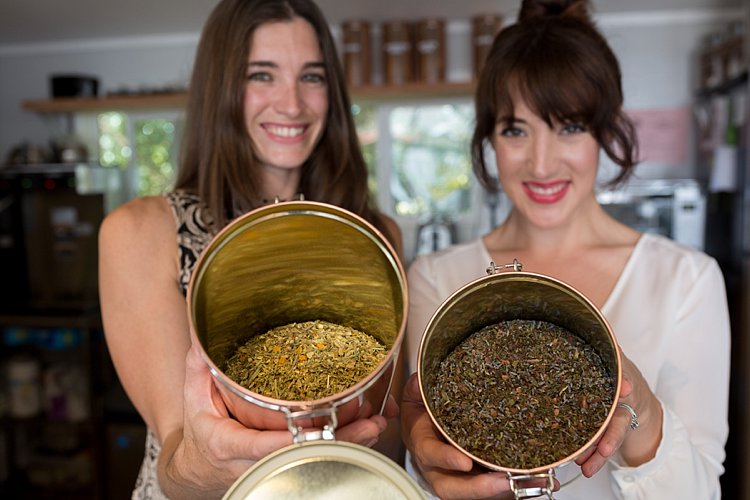 With our standards we search for vendors that have the same passion, and vision that we do. This ensures that we have the best products we possibly can because part of taking care of people, and providing the best guest experience possible, is ensuring that every item that leaves from behind our counter is something we are proud to serve. Every cappuccino, every banana bread, every juice. Every single time. The beauty of Sip Me is that literally every purchase you make, every cent that goes in that tip goes to supporting someone else's growth and dreams. That's truly priceless.
Everyone is happy because they are taken care of, loved, and valued. I make it a priority every single day to make sure everyone single team member knows this. I am involved in their lives, and take investing in their dreams seriously. They invest in me daily by offering their time and care to my dream. The least I can do is invest in them equally.
Even with that, we do have the high turnover that all coffee shops have. I'm proud to say though that most that leave still have a relationship with us that is closer to family than x-employee and a corporation. I continue to keep in touch with them and I invest in them even after they've left. It's hard every time one leaves… I used to actually cry. Now though I realize that Sip Me is there to provide them a safe space to learn, to make money, to hang out in Maui for a bit, whatever it may be, and I'm unattached to making them feel as though they have to stay. I understand now that it's about Sip Me being whatever it needs to be to each individual. Same goes for our Guests. I think they know that too… which is why they return. It's about the feeling they get from Sip Me, not just the coffee. My heart is invested. It's not just business. Sip Me isn't right for everyone though either… and you have to know when it's time to help someone move along and find their actual dreams if Sip Me isn't serving them any longer. That's the hardest, but most necessary part. That and offering to myself, what I'm attempting to offer everyone else.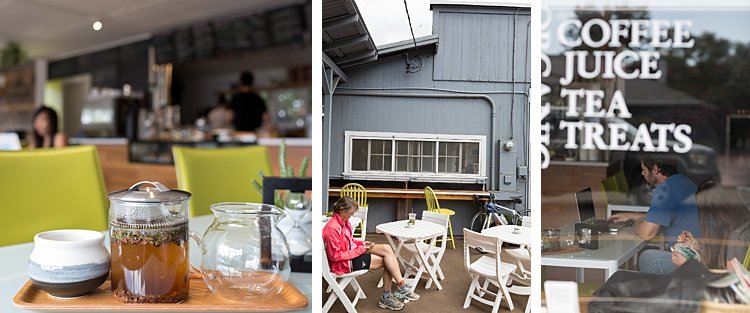 4.  I notice you offer some pretty unique specialty drinks.  Who comes up with these and what's the most popular one right now?
The whole team comes up with the menu! They are so creative! I'm constantly amazed by their passion, and creativity! They are creative in ways I never could be. It's hard to name the most popular menu item! I suppose you could say that in striving to make every option exceptional, you can't go wrong. We were voted as Best Cappuccino in Hawaii by several different publications including Delta Airlines, and a Japanese News Station. We keep things simple, true to their original form and standard. European style, an excellent and passionate roaster (David Gridly and his team at Maui Oma), and passionate baristas who are happy, and love what they do are the secret.  That's the magic ingredient. The Purify Me juice has always been a best seller and now we've launched it cold-press style after partnering with Ripe Juice. We've worked together for weeks and weeks to be able to provide the community with the least expensive, fully organic cold-press juice on the market in Maui. It sounds small, but it was a huge win for us, and something we are very proud of. Our smoothies were designed by Chefs from Culinary Hill. Our baked goods are all baked fresh daily by talented chefs. See.. it's all about finding people who do what you do but better and then working with them. That's what makes Sip Me what it is. We are so excited to announce that for the Kahului location we will be offering fresh, organic, farm to table food from an amazing, passionate, creative, and talented new Chef!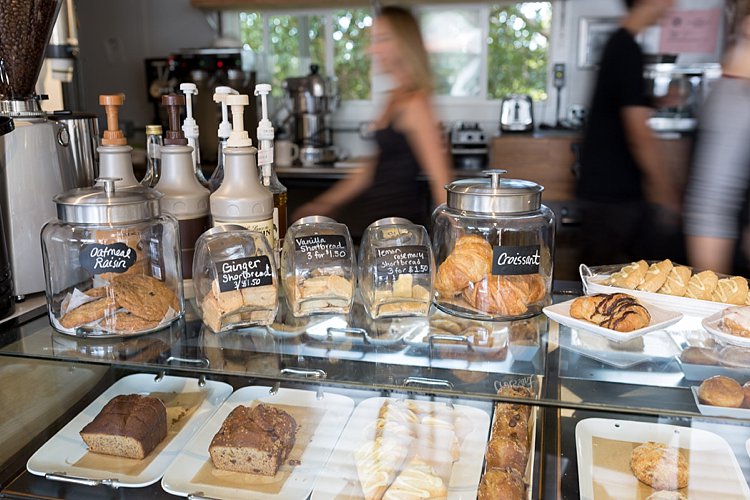 5. You have some delicious pastries, including gluten-free.  What's the most popular thing on the menu and do you plan on offering more in the future?  Where is everything baked?
Our menu is constantly evolving! Most of our bakers work out of a kitchen in Haiku, and Lahaina. The GF options come from Sugar Shop in Lahaina, and we have smaller vendors that are just launching their business that do a number of other items like our vegan, raw, organic dessert bars. We will be offering more soon! So many ideas are in the workings now, and we've got some really exciting new additions to announce.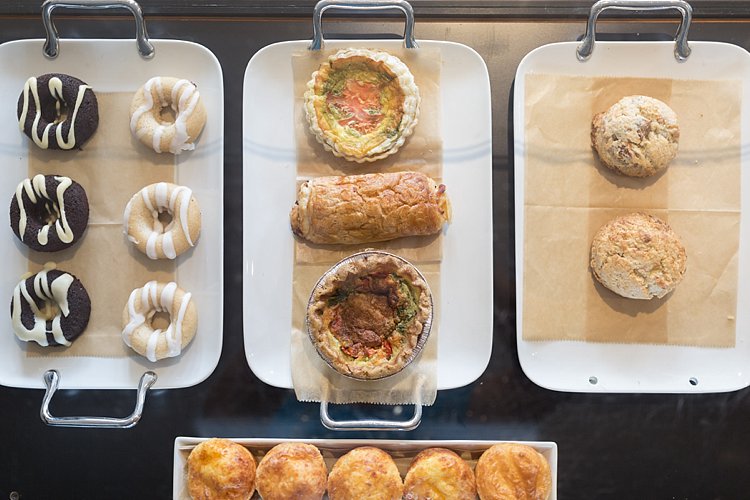 I recently restructured the business, that along with my amazing right (and left hand) Drea Riggins who runs day to day operations as General Manager, has allowed me to focus on the growth and visions of the business meaning everything from a new and improved menu, to new and improved seating options, events (coming soon), and really getting out there in the community and showcasing our brand and helping as many people as we can.  I'm still heavily involved in day to day operations, and make all final calls, but having someone there who believes in the vision, can manage a staff, and oversee everything we've all worked together to put in place has been a game changer. That's why so much of Sip Me is new as of recently. It's this new structure, where again knowing my weaknesses, and supporting others who have them as strengths comes in to play.
6. Explain your pay-it-forward board:
The PIF board. It's gained a life of its own! A woman I used to know told me about one in Philly where she's from. I loved the idea behind it. It is essentially a visual gift certificate where guests can leave their friends, family, and business associates a little gift. We love it! Guests do too! It's amazing having the community be able to interact with the core of the business in that way. It's gotten huge! Way larger than we ever thought!
7.  Why Makawao?
Makawao is quiet, and lovely, and charming. Everything that sounds ideal for a coffee shop right? 🙂 Shannon and I fell in love with Makawao. With its charm. We loved that it was a little sleepy. A good place to stretch our wings and try something neither of us had done before. And Kitada's… when we found out we were chosen to be stewards of the old Kitada's/Kau Kau Corner building we new 2 things. 1) we had to do it right 2) it had to be about our community, not just tourism. We've carried this with us everyday in everything we do.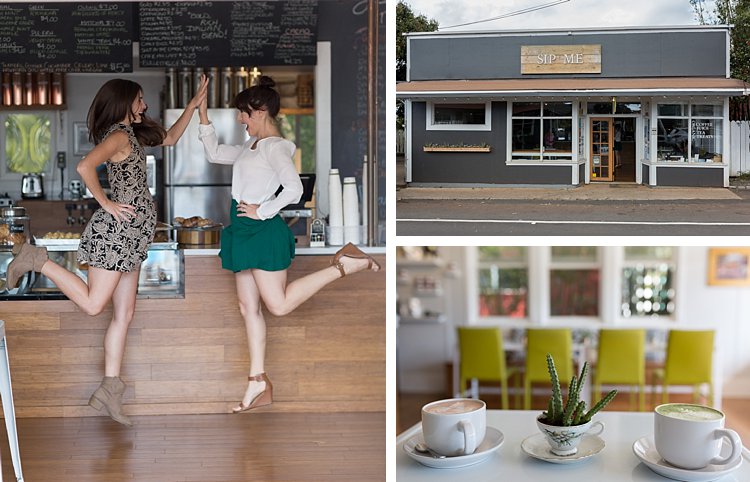 8. I'm sure the "sleepy" part isn't something you feel often, seeing that the place is packed. Because your staff is so unique and incredible, do you think it's possible that your business could be duplicated?  Do you have plans to set up Sip Me 2 in the future?
I sure hope so! Hahaha I've got 2, 3, and 4 in the works as we speak! The second location will hopefully be opening in the next 6 months. It's located in Kahului on the corner of Puunene and Kaahumanu, in the old Pioneer Federal building. It's incredible! I've had my eye on that building since I moved here 16 years ago! It's still got the original vault and chandelier. It's special!! The other is super top secret but will be announced soon and are all on Maui. 🙂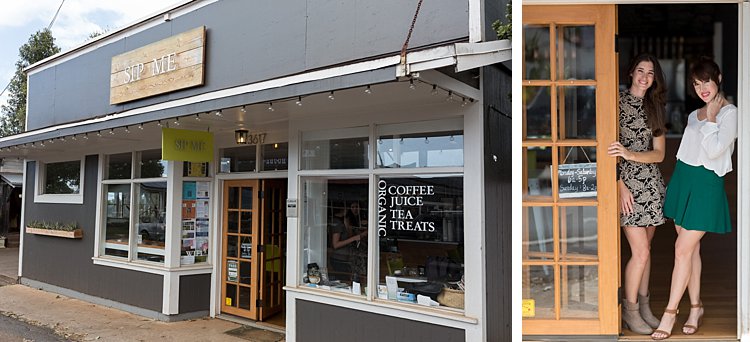 You mentioned that starting a business is scary, and you face that fear on a regular basis.  In my experience, it's a very normal part of entrepreneurship (and a healthy part of it.)  If you don't have a little fear, you're not paying attention to the dangers that harm most new businesses (uncontrolled expenses, new competition, quality control, staff misconduct, etc…)  Please be assured that from an outside perspective, you're crushing it.  You deliver exactly what the customer wants, and the line out the door proves it.
Thank you SO much!!! It's comments like this that push me through the hard times! I'm afraid every single day. Literally. Not all day… but at some point everyday. Every day I'm somewhere between, "oh my god, we did it!", and "oh my god, I may go bankrupt!" Very rare is the in between stage. But I'm learning to breathe and I'm excited. I truly love what I do. I love the community. The team. Even the scary trying times. It's all been worth it! I'm glad I was inexperienced when we started. If I'd know the challenges I may not have done it, and that would have been a huge disservice to myself. It hasn't been easy, and I'm still learning!
Mahalo for opening a unique, beautiful business!  Let's give Starbucks a run for their money!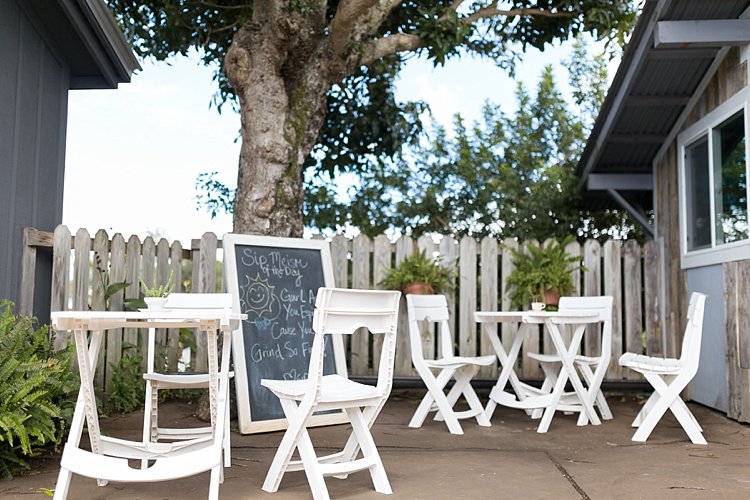 All Photography by the incredibly talented Michael Chad Gingerich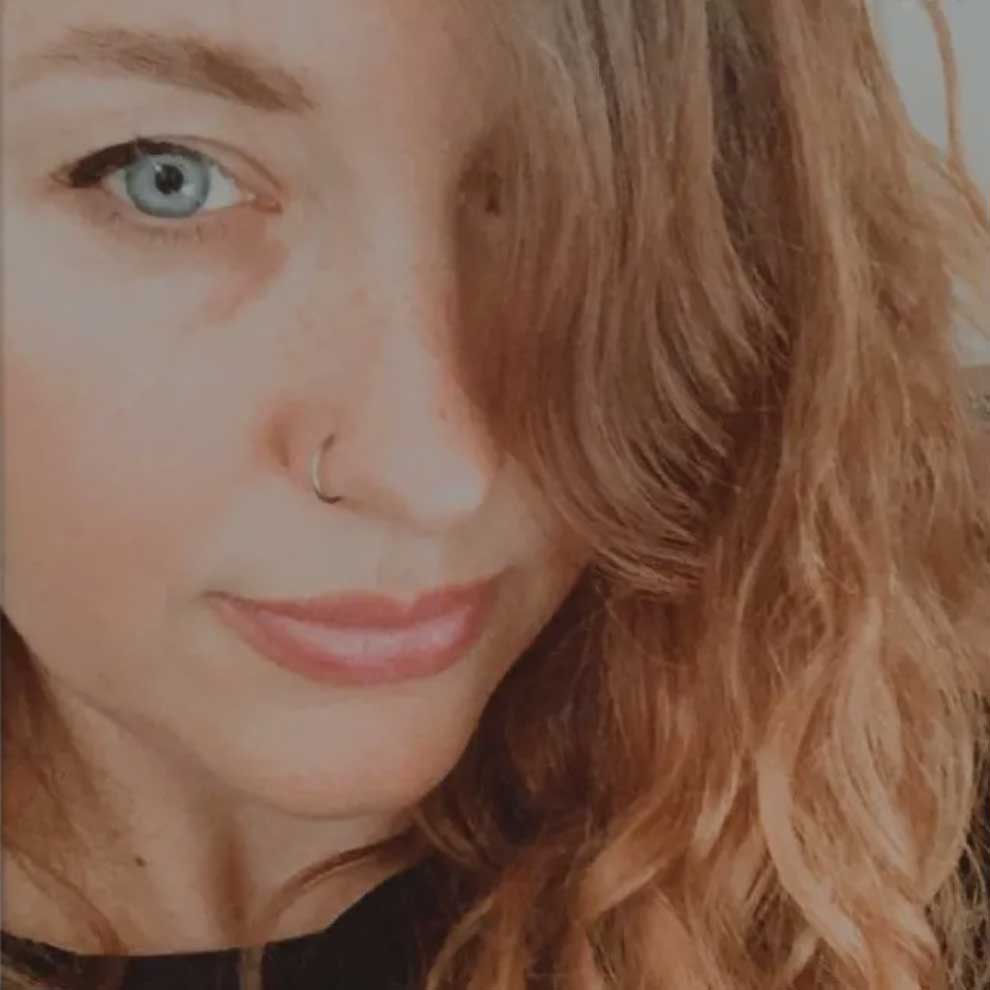 World Traveler, Digital Nomad, Small Business Enthusiast, and Lover of words!  Originally from Austin, Texas, I've lived on Maui for many years.  Currently in Los Angeles.