Hawaii touts impeccable weather year-round, mouthwatering local fare, and now, some of the nation's best craft breweries. Several Hawaii breweries, like Kona Brewing, have become household names in craft beer, but smaller breweries across the state are hot on their tail. If you're a craft beer lover heading to Hawaii, keep an eye out for these top beers. Here are the best Hawaii beers.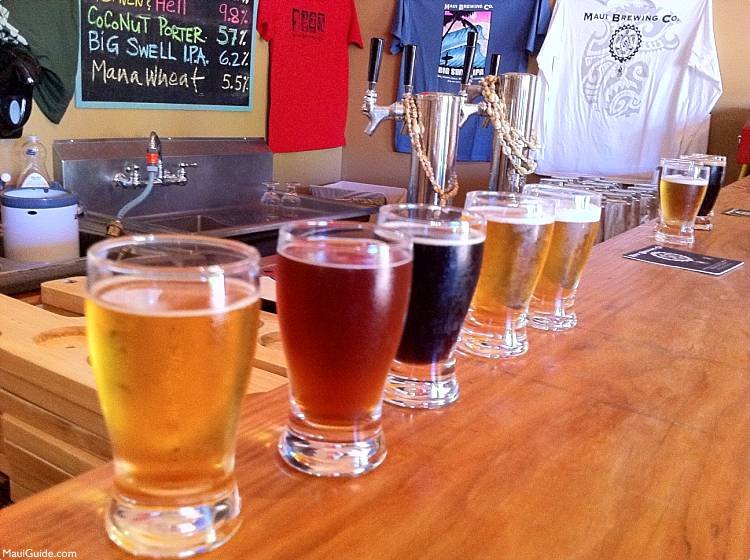 MAHALO ALEWORKS
Lilikoi Sour 4.8%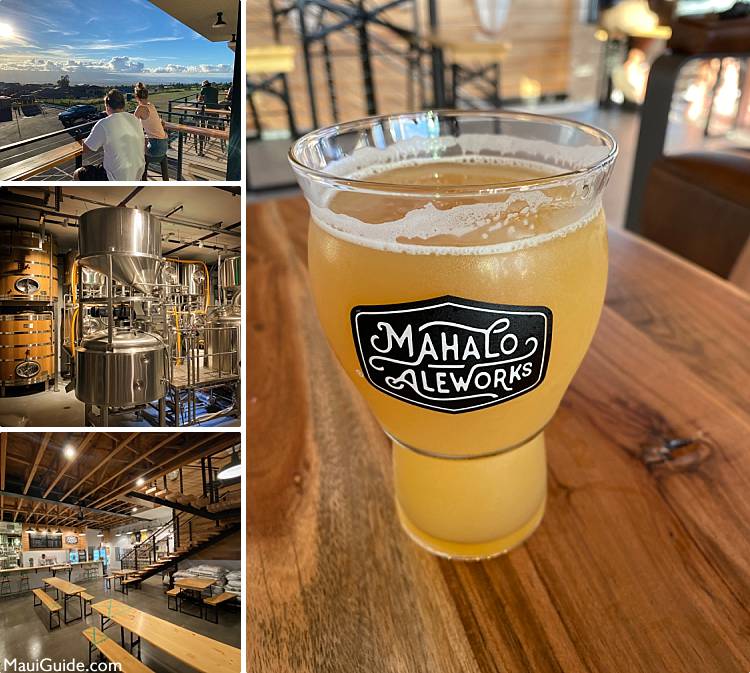 Although new to the Maui beer scene, Mahalo Aleworks quickly made a name for itself through its inventive, hyper-local brews. The Lilikoi Sour is a perfect example of the brewery's ingenuity and commitment to local ingredients. This local beer bursts with the tart sweetness of a freshly cracked lilikoi. Each batch is brewed with heaps of passion fruit sourced from a nearby farm. One glass alone contains about half a lilikoi. Since passion fruit is seasonal in the islands, you might not see the Lilikoi Sour on tap year-round, giving you an excellent excuse to come back! Live music four nights a week and an outstanding sunset view only add to the Mahalo Aleworks experience.
Only available on tap at Mahalo Aleworks.

MAHALO ALEWORKS
English Brown 5.8%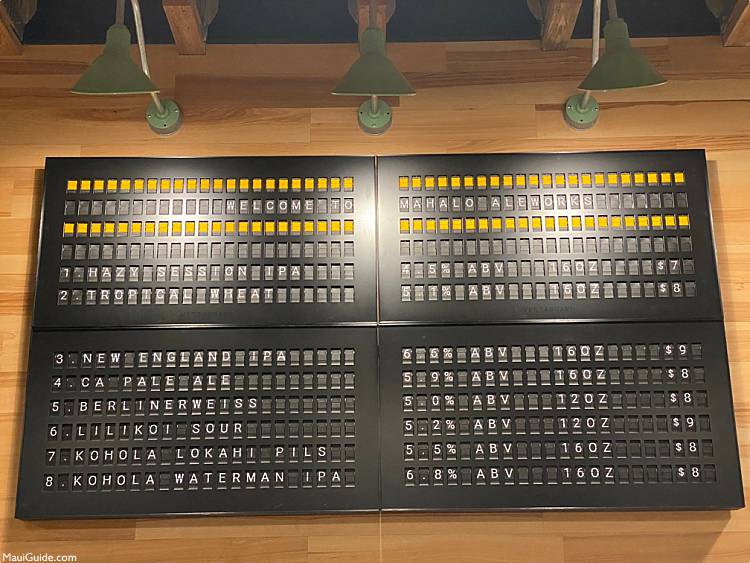 Classic English styles are hard to find in Hawaii, but Mahalo Aleworks clearly hit the mark. In the first few months of the brewery's operation, the English Brown was awarded a gold medal in the 2021 Hawaii Craft Beer Awards! This ultra-smooth brew contains tinges of coffee, caramel, and toffee.
Only available on tap at Mahalo Aleworks.

MAUI BREWING COMPANY
Bikini Blonde 4.8%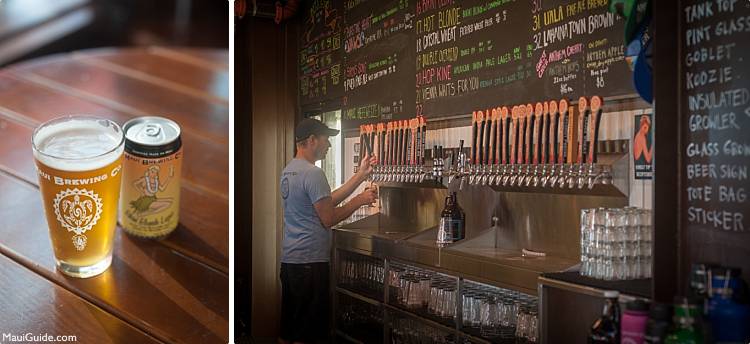 Bikini Blonde is one of the most recognizable beers to come out of Maui. This light Helles lager is one of the few Maui Brewing Company beers available year-round. It even won a gold medal at the U.S. Open Beer Championship in 2016! Crisp, sweet, and light with hints of bread and grain, this 'sessionable' beer is a favorite on long beach days. Stop by during happy hour to enjoy discounted options.
Available on tap and in cans across the state.

MAUI BREWING COMPANY
Big Swell IPA 6.8%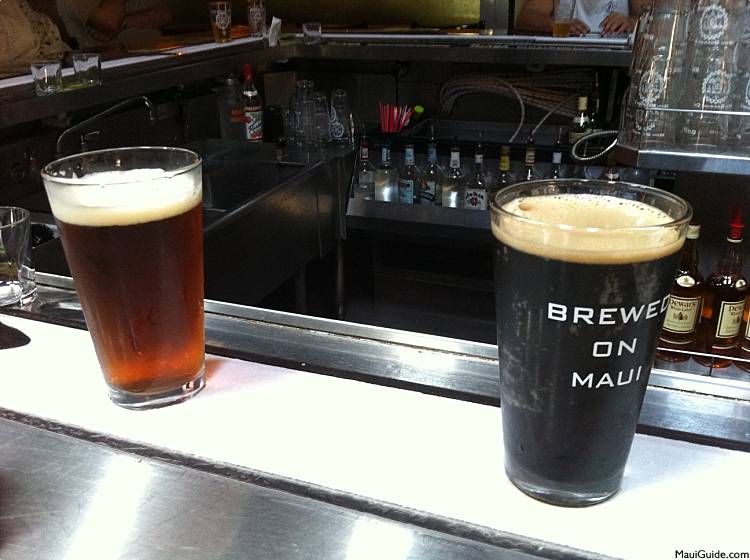 Maui Brewing's Big Swell IPA also deserves mention. This dry-hopped India Pale Ale contains a blend of five hops for a piney, tropical flavor, and bitter finish. If you're a fan of hops and IPAs, you'll love Big Swell. More good news: this IPA is available year-round from this local brewery.
Available on tap and in cans across the state.

BIG ISLAND BREWHAUS
White Mountain Porter 5.8%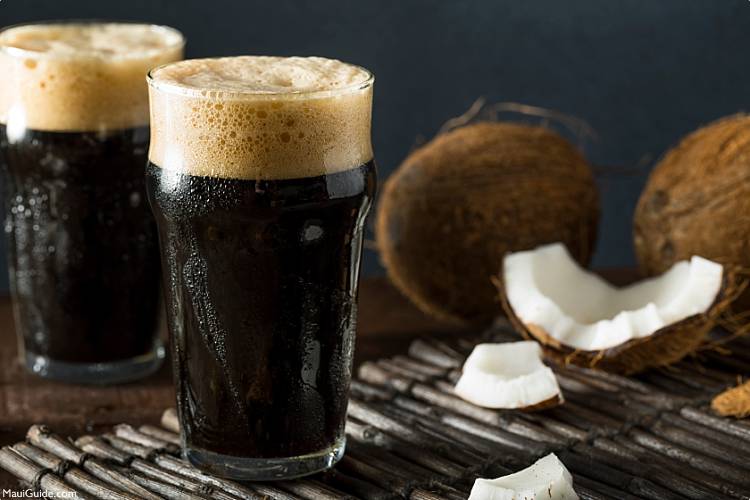 Located in the upcountry town of Waimea on Hawaii Island, Big Island Brewhaus is the state's highest brewery at 2,674′ elevation. If cooler temperatures have you reaching for porters and stouts, Big Island Brewhaus has just the beer. The White Mountain Porter is a well-balanced brew made with toasted coconut and White Mountain Hamakua estate coffee to offset the sweetness. With a creamy, rich mouthfeel and hints of cacao and dark malt, it's no wonder this beer boasts six medals from the U.S. Open Beer Championships.
Available on tap at Big Island Brewhaus locations and in bottles in select Safeway, Foodland, and ABC stores across the state.

HONOLULU BEERWORKS
Cocoweizen 5.5%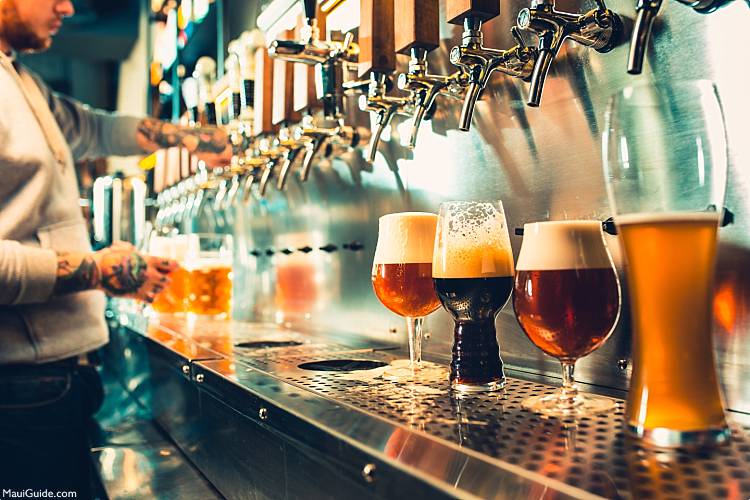 Tropical meets Bavarian to form the ultra-refreshing Cocoweizen. A product of Honolulu BeerWorks, this hazy wheat beer is brewed with Hefeweizen yeast and toasted coconut. As a result, the Cocoweizen brings forth a medley of aromas and flavors— banana, clove, peppercorn, and coconut. This unique brew is an unmistakable Hefeweizen, but with the addition of toasted coconut, could the Cocoweizen be the world's first Hawaiian-style Hefe?
Available on tap at Big Island Brewhaus locations and in bottles in select Safeway, Foodland, and ABC stores across the state.

WAIKIKI BREWING COMPANY
Jalapeno Mouth 5.36%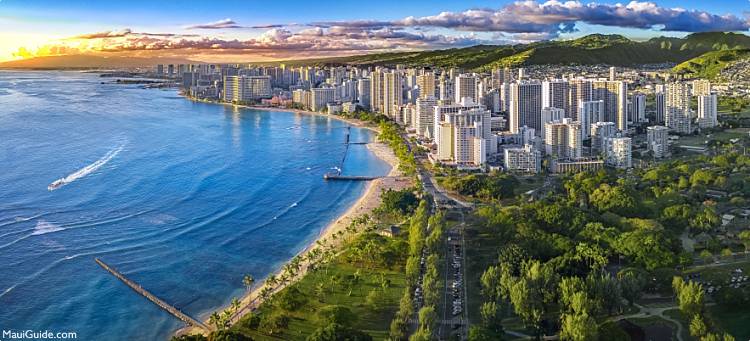 The modern craft brewing world is full of hazy IPAs and fruity wheats, but Waikiki Brewing likes to keep things traditional. You're unlikely to find any sours or goses at this brewery. However, Waikiki Brewing's creativity shines in the aptly named Jalapeño Mouth. This malty amber is brewed with fresh chilies, giving the beer a strong jalapeno aroma and a bit of heat on the finish.
Available on tap at all Waikiki Brewing locations and select Safeway stores across the state.

KOHOLA BREWERY
Talk Story Pale Ale 5.1%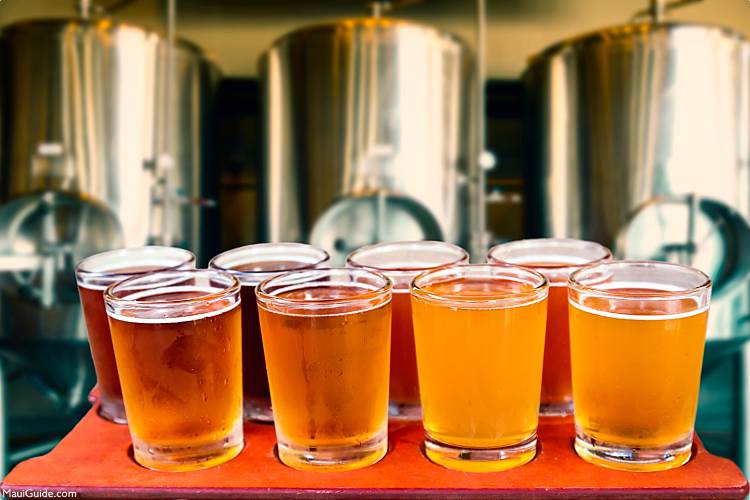 Talk Story Pale Ale is one of Kohola Brewery's best-selling brews. This classic American pale ale is hopped with Mosiac and Citra hops, giving it a tangy, citrusy aroma. The zest is balanced by a bready, slightly caramelly flavor profile and crisp finish. In other words, the Talk Story Pale Ale is utterly crushable.
Available on tap at Kohola Brewery and restaurants across Maui. Also available in cans at grocery and liquor stores throughout Hawaii.

OLA BREW
Maʻa 5.1%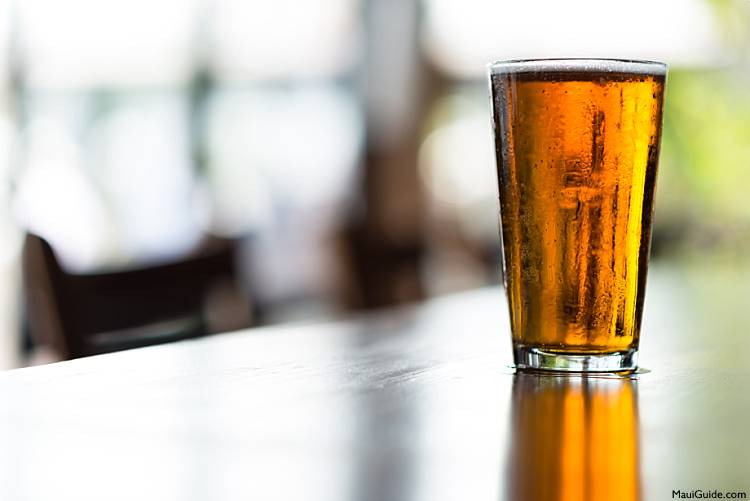 This Big Island-born lager is light, crisp, slightly floral, and easy on the hops— ideal for sultry Kona beach days. The name "Ma'a" in Hawaiian means used to/accustomed to, reflecting the brew's familiarity and easy drinkability. Simply put, if you're a beer drinker, you won't be disappointed when you crack open an ice-cold Ma'a.
Available on tap at Ola Brew locations and in cans in grocery stores across the state.

KONA BREWING
Big Wave 4.4%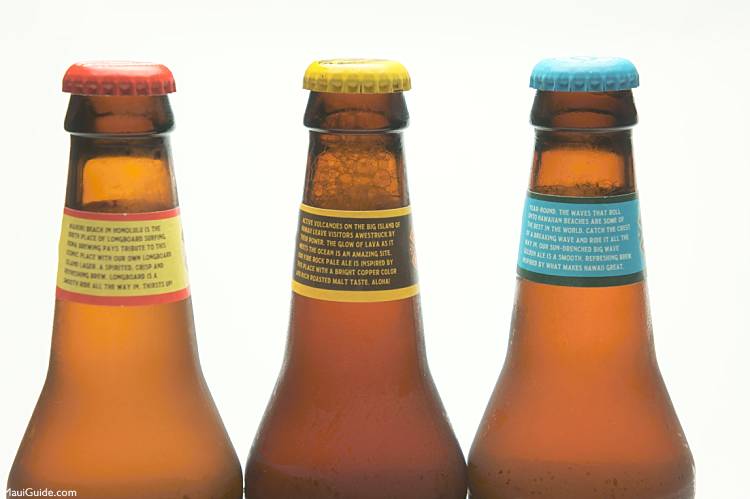 If there were an official Beach Beer of Hawaii, it would be Kona's Big Wave. This golden ale contains Galaxy and Citra hops and roasted honey malt for a sweet and clean finish making it one of the best beers made in USA. Big Wave has taken home ten national awards over the last 11 years, a testament to the beer's tastiness and popularity in the islands.
Available across the islands on tap and in stores.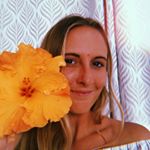 Born and raised on Maui, I have a deep love for language and writing. At present, I work as a content writer at Hawaii Web Group, where I have the opportunity to showcase my passion for storytelling. Being a part of Hawaiian culture, storytelling holds a special place, and I am thrilled to be able to share the tales of the amazing people, beautiful locations, and fascinating customs that make Maui such an incredible place to call home.