A large part of modern Maui might be characterized by its contemporary offerings—just think of its luxe resorts and award-winning golf courses—but it's impossible to go far without realizing its historical importance.
From the lure of 'ukulele music to the enduring popularity of luaus, Maui's magic rests not only in its glorious present but also in its rich history.
And if there's one place that's intent on honoring this, it's Maui Tropical Plantation and its former on-site restaurant, The Mill House (now Cafe OʻLei at the Mill House), which together provide visitors with a taste of timeless Hawaii.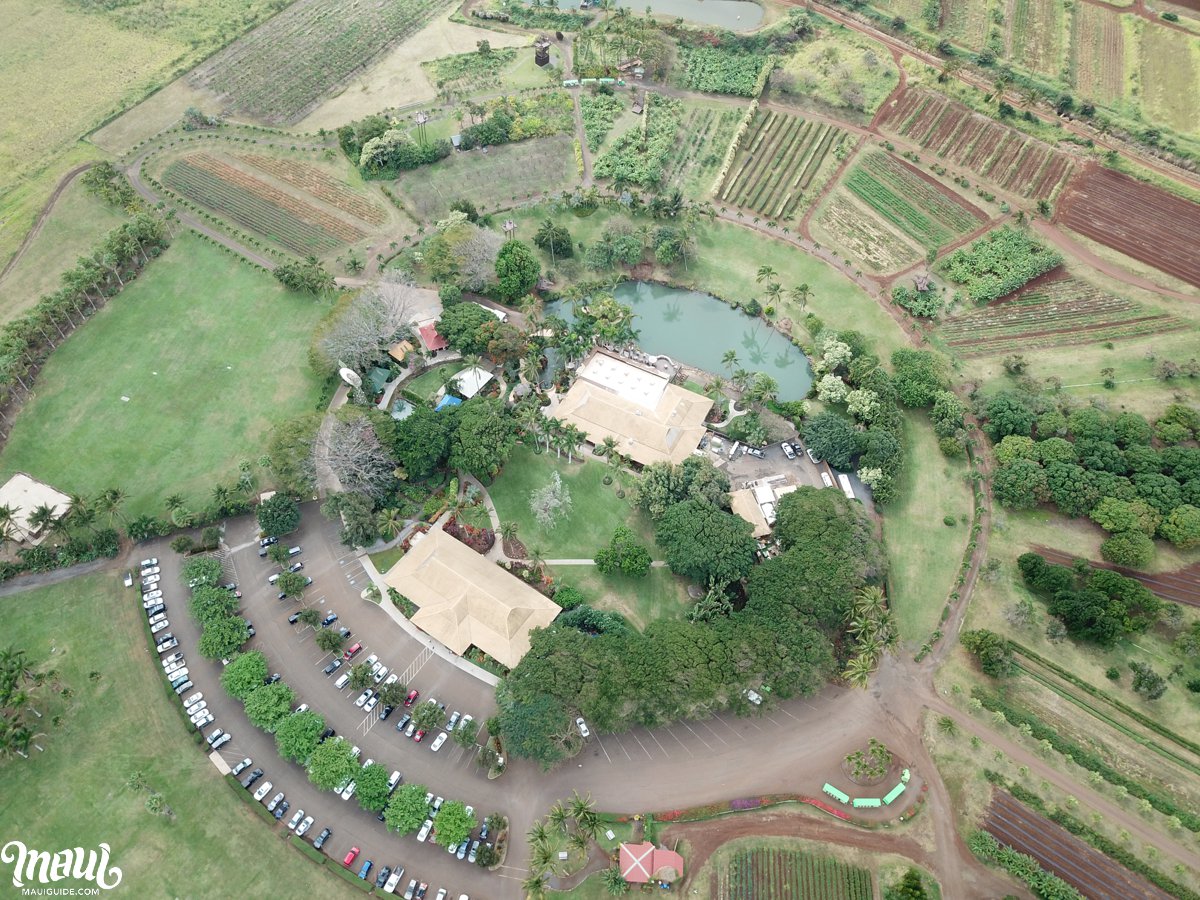 **This article makes several references to The Mill House restaurant which closed during the COVID pandemic. The Mill House was bought out by Cafe OʻLei and now operates as Cafe OʻLei at the Mill House with their menu featuring local-style Hawaii food.
Tucked into Waikapu Valley—a lush, emerald region crowned by the vertiginous West Maui Mountains—Maui Tropical Plantation has long served as an island institution. Home to 1500 acres of farmland, two ziplines, a café and roasting house, tropical gardens, a tram tour, a farm stand, shopping, and The Mill House, the plantation—and the region upon which it rests—showcases Maui's thriving agricultural community. Boasting the largest continuous taro field in Hawaii, it began to be harvested for sugar, pineapple, and coffee in the 19th century, ultimately becoming the Waikapu Sugar Plantation. As the larger sugar mills in nearby Wailuku and Puʻunene began absorbing the lion's share of the island's production, the Waikapu Mill, formerly known as Cornwell, shuttered its doors.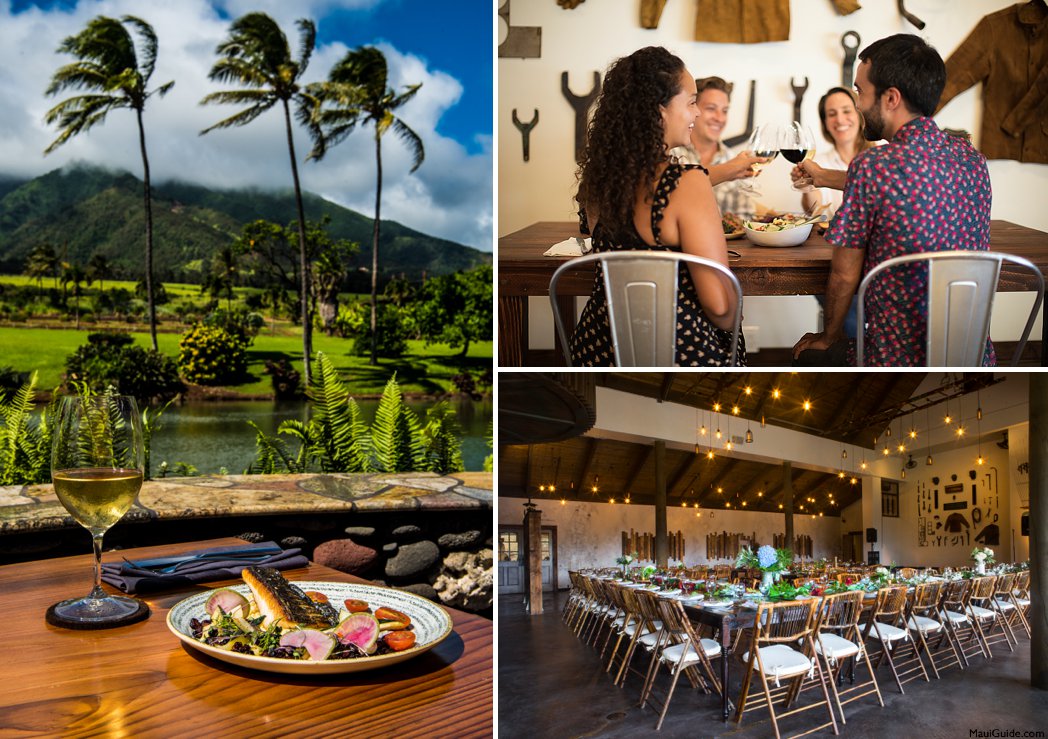 The region's fertile land, however, remained abundant, and in 1984, the working plantation opened to the public to exhibit the flowers, fruits, herbs, and vegetables it yielded. Offering a tram tour, hula shows, and some of the freshest samples on the island—as well as hosting leading musicians on its verdant acreage—Maui Tropical Plantation became a distinguished, much-loved destination for locals and tourists.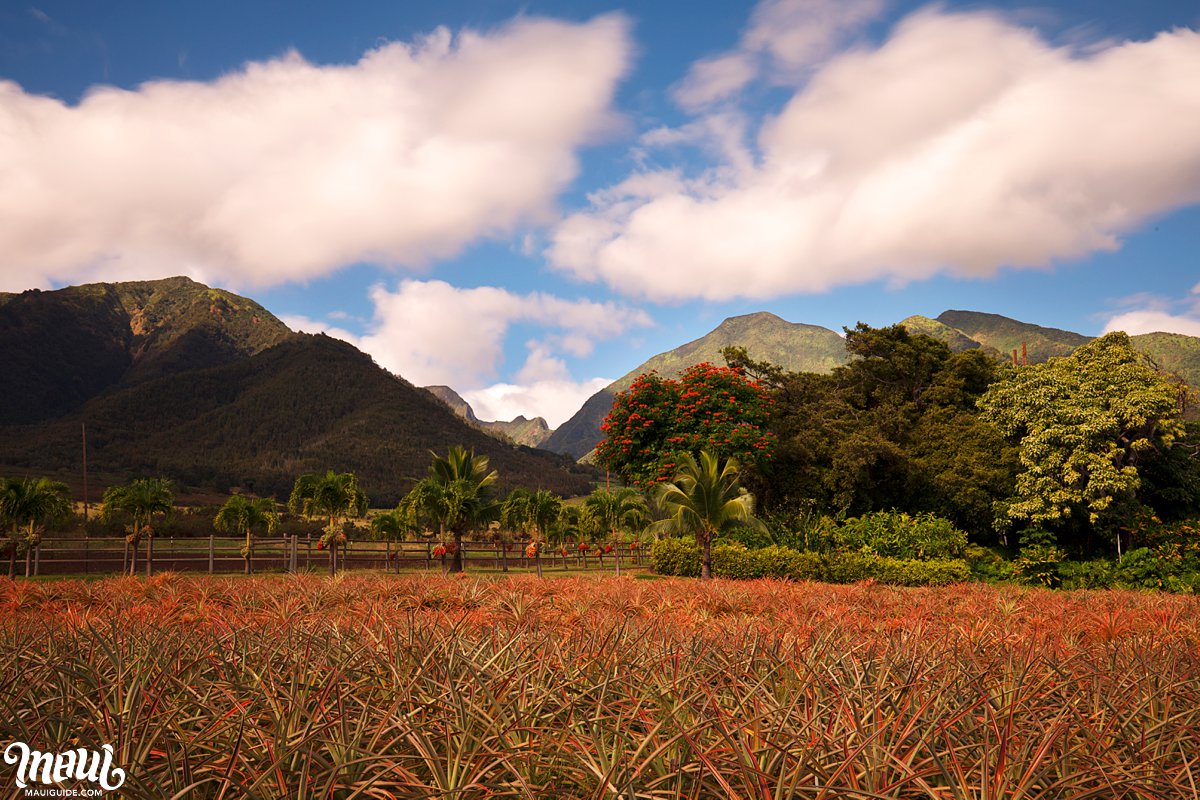 Such acclaim reached new heights when it underwent major renovations, particularly in terms of its restaurant. Once a cafeteria-style venue that featured an all-you-can-eat buffet, two of the plantation's partners—Mike Atherton and Albert Boyce— created a place that showcased the plantation's stunning grounds and equally stunning produce. Their vision was built out in phases: A bar was fashioned out of mango wood, local artisans created astounding visuals, and two railroad cars, dating back to the Hawaiian monarchy and on loan to the plantation, were placed on prominent display. The restaurant was opened to soak up the views of the West Maui Mountains and the luxuriant fields at its base. Sugar mill parts were braided into the landscape, from a giant flywheel in the lagoon outside the restaurant's doors to pieces of pipe that were used as infrastructure. The effort paid off: The Mill House has gone on to become one of the most notable restaurants on Maui, renowned not just for its food (winning, most recently, the island's Most Innovative Menu in 2017's 'Aipono Awards) but also for the manner in which it keeps Maui's past a living, palpable presence.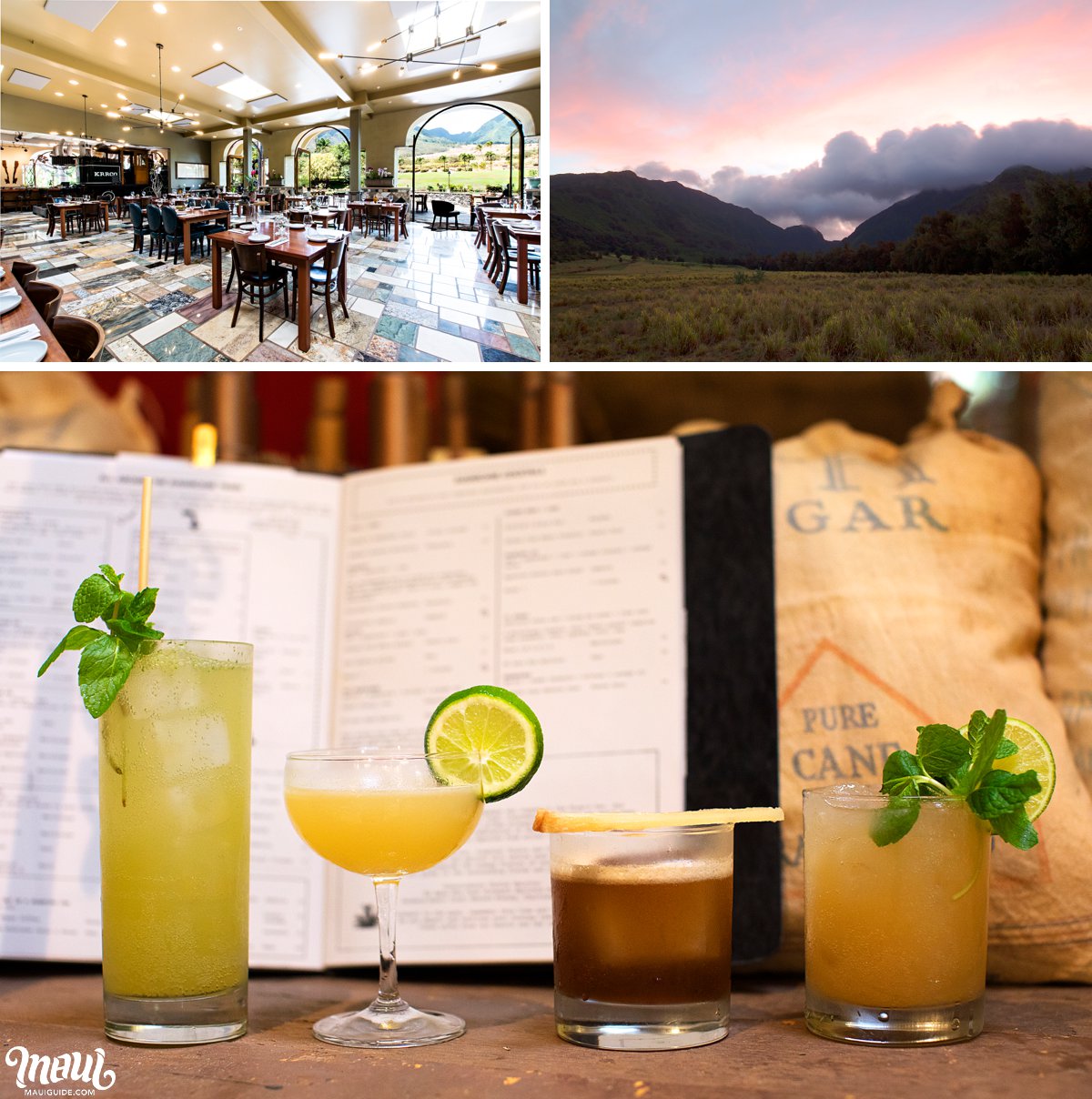 "Our goal with the construction and the creation of The Mill House Restaurant and Bar at Maui Tropical Plantation was to pay homage to Waikapu's past and link it to the 21st century in a creative and authentic way," Boyce told The Maui News. "Both the Native Hawaiian past and the plantation past are strong influences on the construction imagery and artwork created by several local artisans and designers. With our dramatic views of the Waikapu Valley, the hillside banana and taro production, and Kumu Farm's fields planted throughout the plantation, we are giving patrons a direct visual and culinary connection to that past."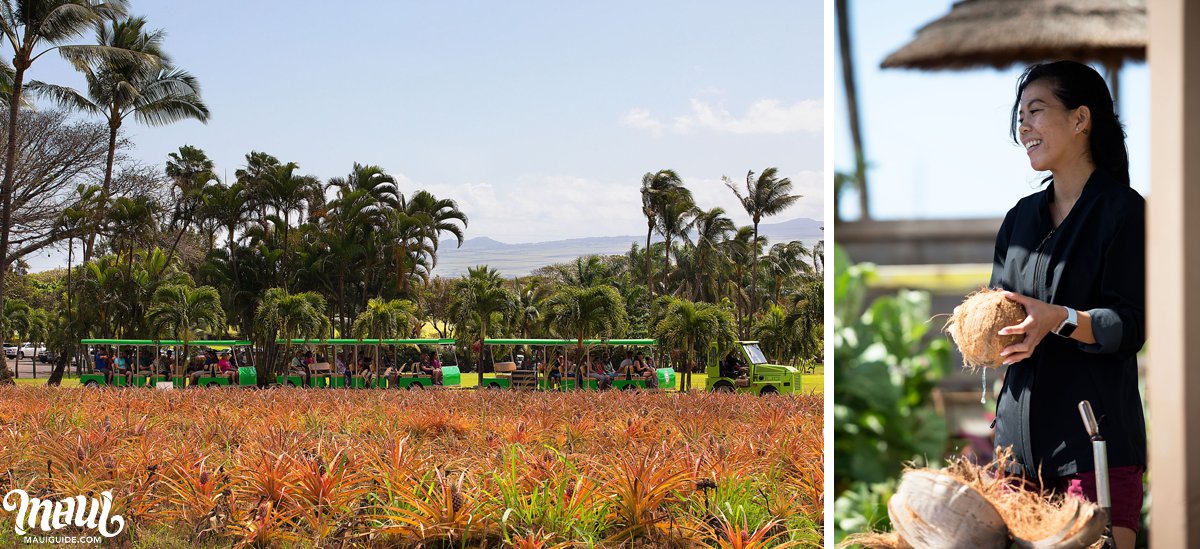 When the island's sugarcane saga began to close its final chapter in 2016 with the termination of Hawaii's last operating mill in Pu'unene, Maui Tropical Plantation and The Mill House took it upon themselves to further celebrate Maui's heritage—one that included employing nearly 700 residents, giving an unmistakable, Eden-esque feel to the island, and serving as something of a weather vane for kamaʻaina.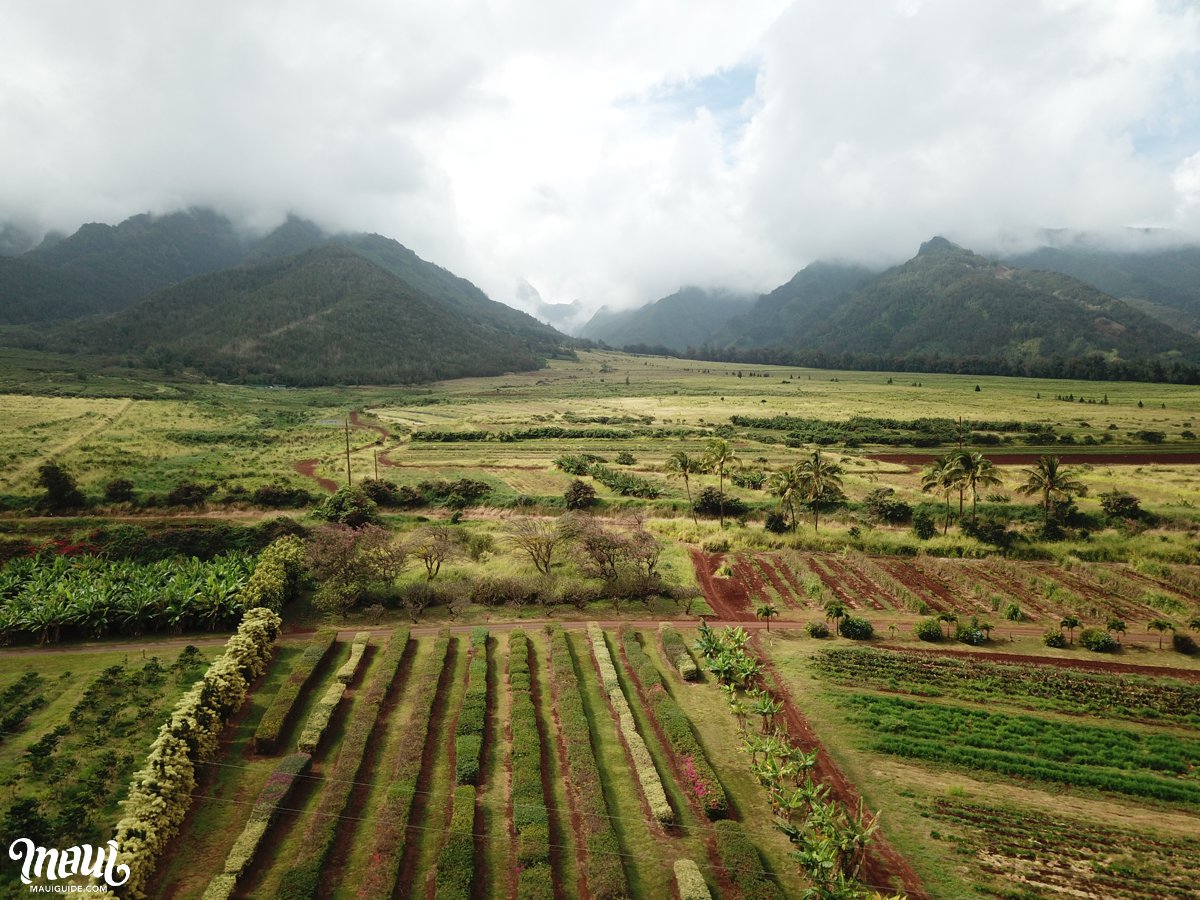 The impending closure "affected Maui Tropical Plantation as much of the land, which had been leased for sugarcane growing, would now be available for other farmers," The Mill House's Director of Communications Amanda Hall said. "At the same time, we realized it also meant we would no longer see the mill in operation—and we felt it was important for our employees to get a chance to see what the mill looked like in all of its glory."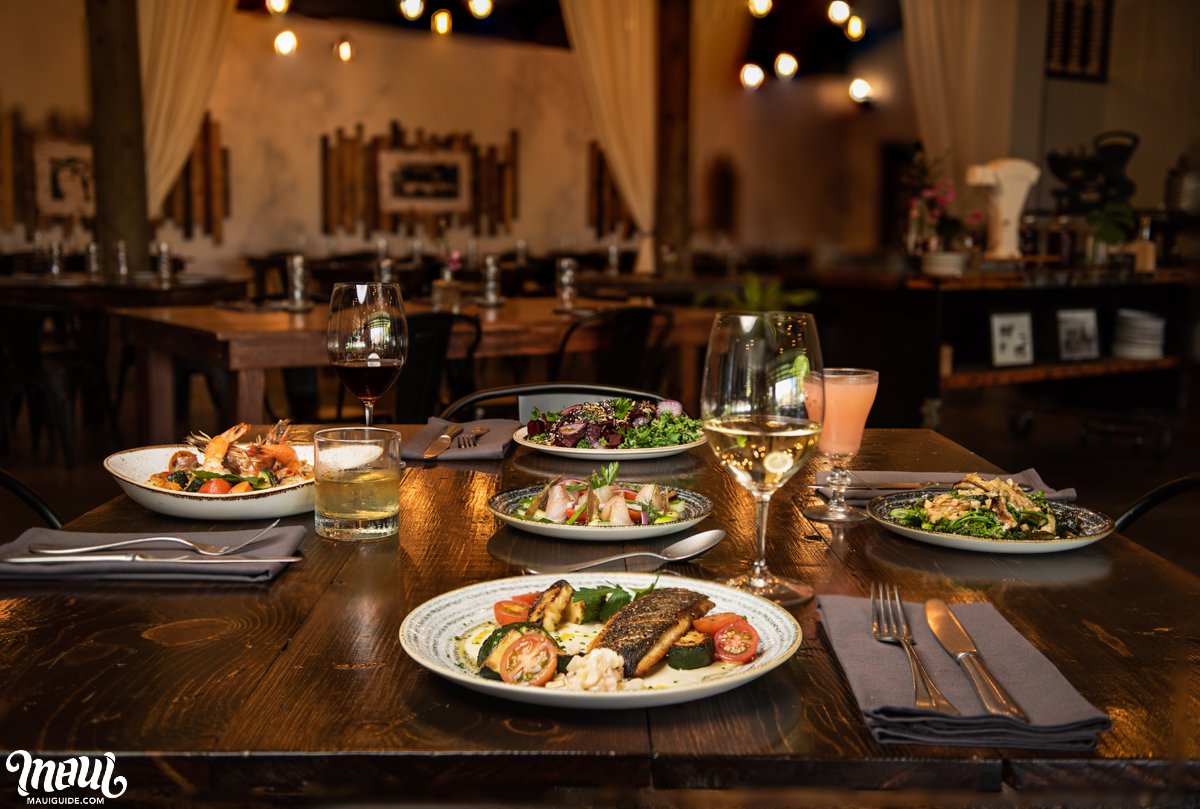 Mr. Boyce called upon his connections at the mill, and his staff was given the chance to tour the plant as it still operated. "For the chefs this was an exciting experience as they got to see the full production process of an ingredient they use every day," Hall said. "For many of us, we left the mill feeling closer to each other and closer to Maui. We all commented that the connection to the sugarcane fields that we passed as we drove back to the plantation and the pieces that we see here every day had a much deeper meaning for us."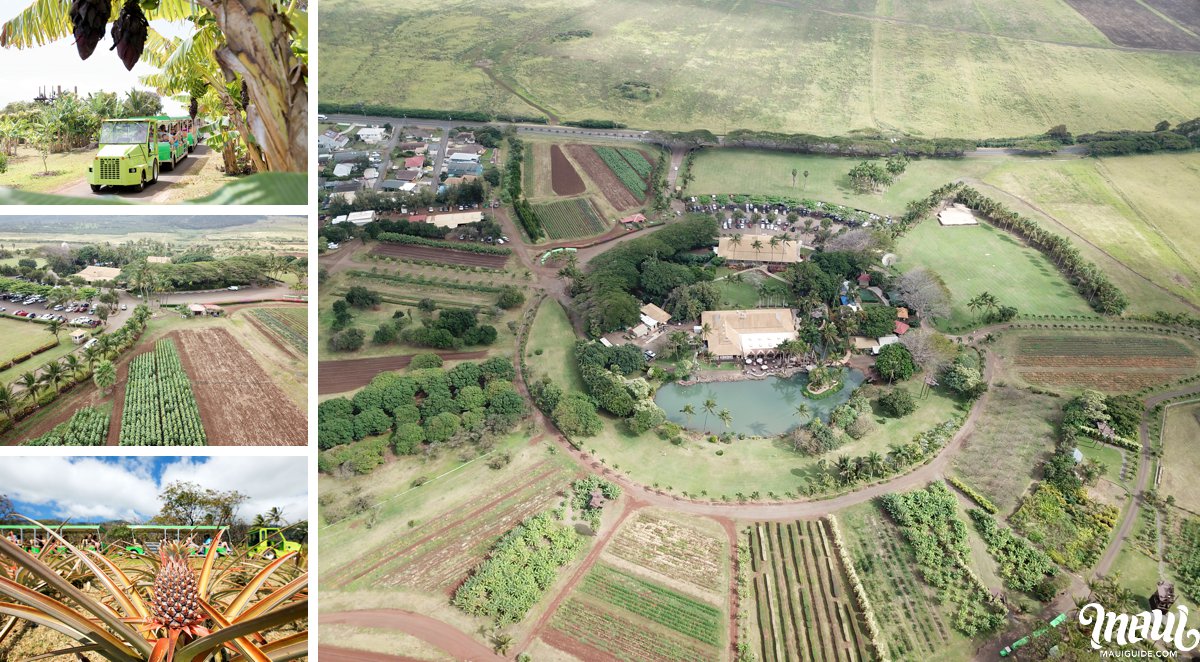 When operations came to an end at the Pu'unene Sugar Mill, Hall, and other employees were invited to the plant to save and restore what remained. Having taken on the feel of a ghost town—with rooms gone silent after years of humming with machinery, stations in the blacksmith shop that were still littered with tools, and employee lockers left untouched, newspaper clippings stuck to their doors—Hall said there "was a strong realization among all of us of how many lives had been involved in the history of the plant…You could hear the clink of a piece of metal if you dropped it on the floor a hundred yards away."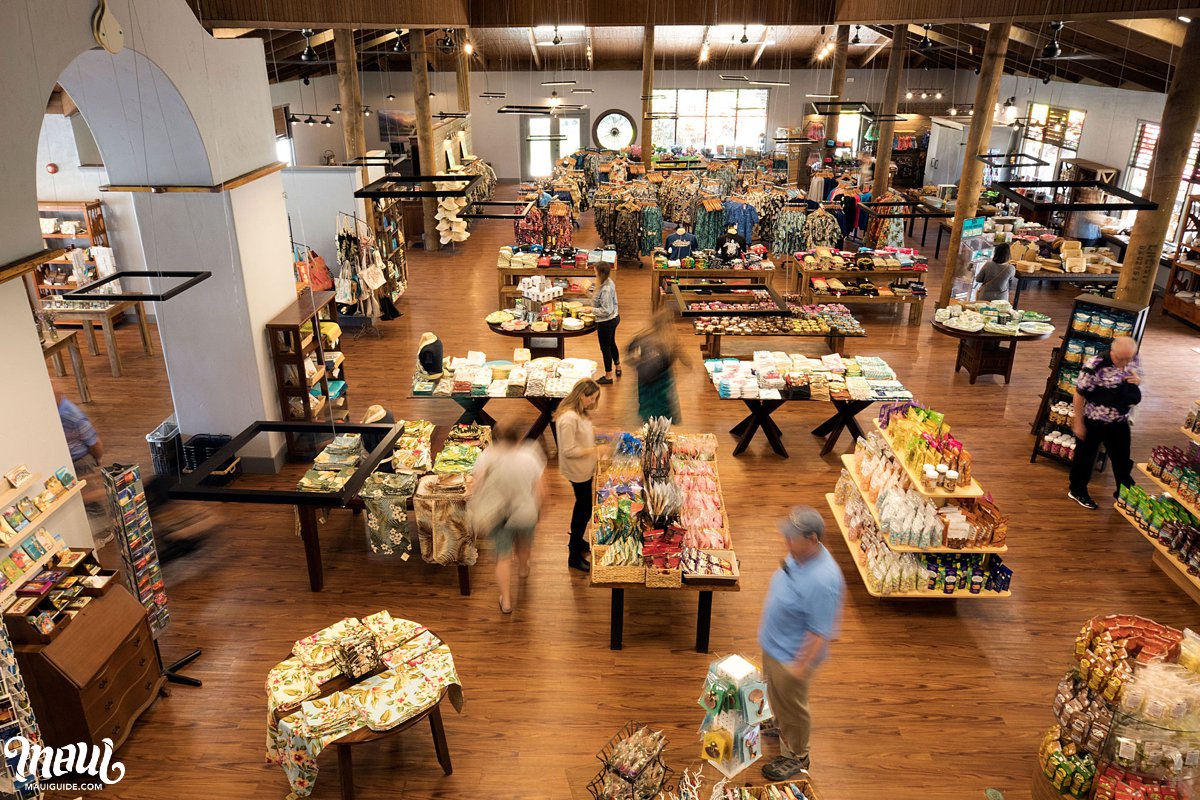 But, Hall said, "we became even more closely connected with what this mill had stood for and the impact it had on Maui. Our desire to preserve these items became all-consuming. Where once we had salvaged large 12-ton gears from the Wailuku plant, now we were in search of small treasures. Blacksmith goggles, hammers, calendars from employee lockers, bolts, nuts, anything that a human hand had touched. A chalkboard with blacksmith measurements written across it is still intact. Locker doors lined with Playboy magazine centerfolds and photos from coed softball championships. Lamps strung over workstations were dismantled and brought to The Mill House in hopes of repurposing them and allowing new electricity to flow through."
Electricity it is—and a potent one at that, thanks to the plantation's work on installing vignettes across its property. "In a way, the story is universal," Hall says. "Myself and our owner grew up in areas where steel and lumber mills once stood and now as a result of globalization have moved to other countries. The abandoned sites that dot the American landscape and the stories of those who worked in them still resonate with many."
"Sugarcane growing and processing is such a big part of Maui's history," she says, so much so, "it's important for us to have guests at The Mill House get to see that story in as much of its entirety as possible. For us it's about connecting the dots between the farmland that was grown for sugarcane, to the ways it was transported to the processing plants, to the large machinery that operated within those plants, down to the small tools used each day by the many workers whose lives were supported by this industry—and then now, to reflect upon what we learned."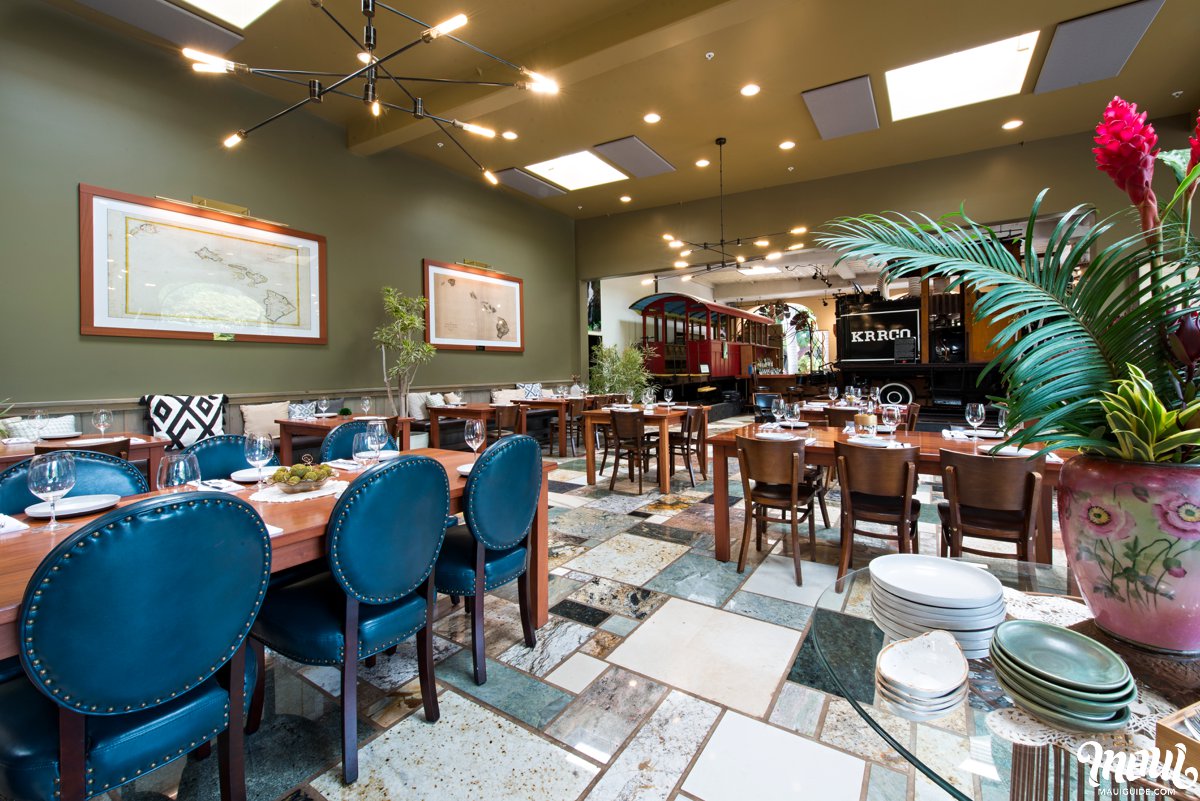 Those guests get a taste through all of their senses, from the vistas of the plantation's pristine, bountiful land to artisan cocktails made with organic, cold-pressed sugar cane. Dishes are prompted by what's in harvest and steeped in Hawaiian history, and many dishes pay tribute to the international plantation laborers who arrived on Maui in the 19th century. Black industrial-folder menus were inspired by manuals found on the work floor areas of the Pu'unene Sugar Mill; a whole section of the menu is dedicated to the story of sugar. French-pressed coffee is prepared from beans roasted on the property. Native Hawaiian plants bloom in vivid, gorgeous color throughout the orchard, and pottery for dishes are made on the plantation property. Meanwhile, guests can look up from their tapas and wine to take in the beauty and wonder of old Hawaii while greeting "modern Maui" at the same time. "Beyond the immediate experience a guest has here, we strive to be part of a global conversation, discussing the relationship between a farm and a chef," says Maui Tropical Plantation's General Manager Francesco Greco. "We have a strong desire to promote diversified agriculture and be an active part of a sustainable future for Maui."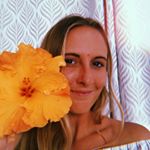 Born and raised on Maui, I have a deep love for language and writing. At present, I work as a content writer at Hawaii Web Group, where I have the opportunity to showcase my passion for storytelling. Being a part of Hawaiian culture, storytelling holds a special place, and I am thrilled to be able to share the tales of the amazing people, beautiful locations, and fascinating customs that make Maui such an incredible place to call home.