Fly Maui Discovery Flight Review
by Serene
There's no argument that helicopter tours are absolutely one-of-a-kind incredible, but when was the last time you got to pilot your own plane over the Valley Isle? If you're like me, the answer is probably 'never'- that is until recently.
No, I'm not a pilot. In fact, I've never operated anything much larger than my Subaru. But when the opportunity to learn how to fly a plane with Fly Maui presented itself, I couldn't say no.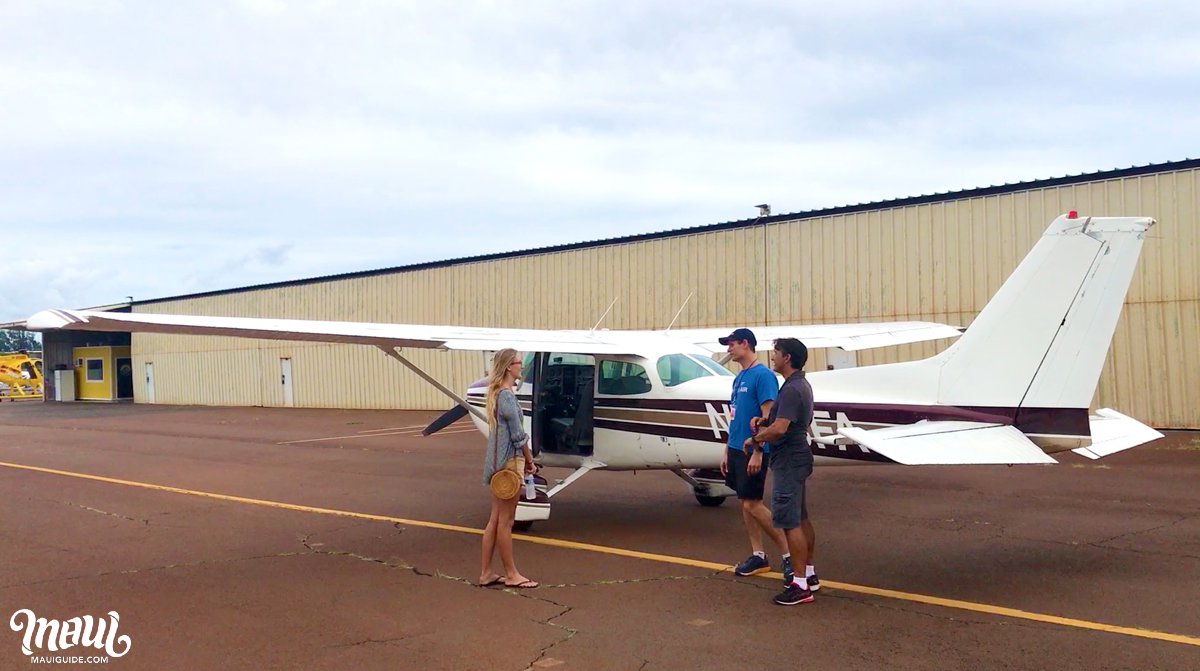 My First Time!
While there are a handful of air activities to choose from on Maui, nothing is as hands-on as Fly Maui's Discovery Flight experience. Fly Maui offers a unique chance for both locals and visitors alike to get a taste of what it's like to be a pilot with a 50-60 minute flight around the island, complete with a certified FAA flight instructor to guide you.
Tucked away on the opposite side of the main terminal at Kahului Airport, Fly Maui is located just beneath the air traffic control tower. Upon arrival, I was immediately greeted by owners John and Leslie. John and Leslie are both passionate private pilots who wanted to offer the joy and exhilaration of flying to just about anyone.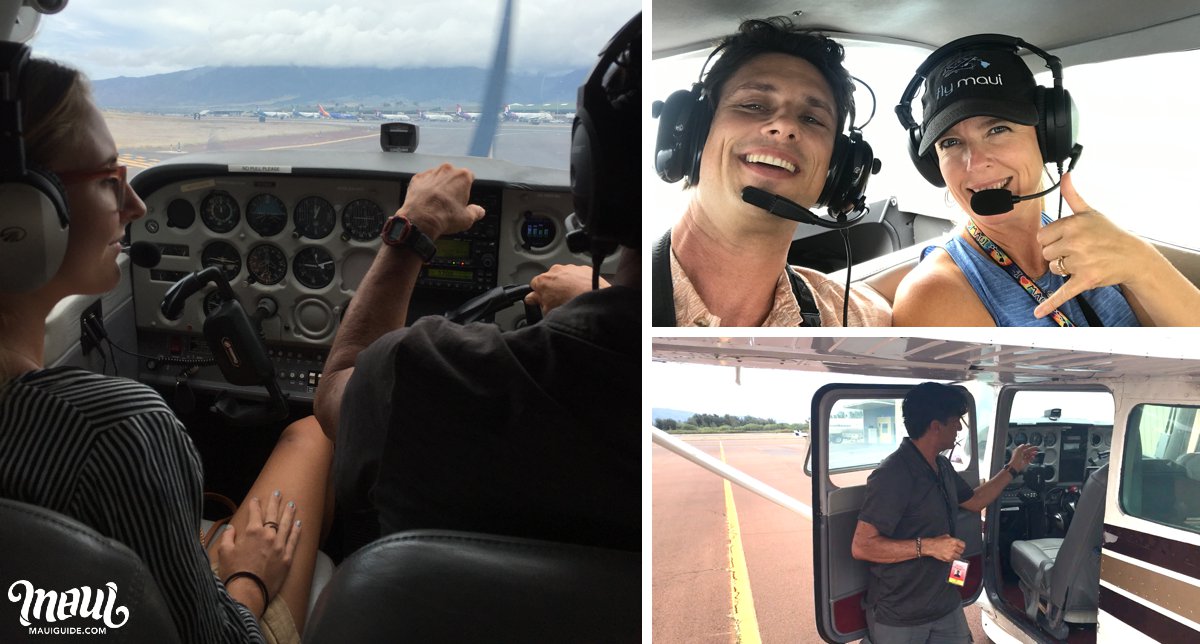 And it begins
They showed me to the aircraft I would be operating, a Cessna 172, where I was also introduced to my flight instructor for the day, Ovick. Ovick began going over the features of our Cessna, which as it turns out, is one of the safest models of planes as well as the most widely produced aviation models. He then began the safety briefing, which is similar to what flight attendants go over on commercial flights. There would be no flight attendants today- the Cessna 172 can only seat four people!
As soon as I clambered into the cockpit and donned my headset, my piloting lesson began. Ovick began going over the pilot's checklist, making sure everything was good to go before take-off, as well as giving me the rundown on headset etiquette and briefing me on what it's like to communicate with air traffic control.
Right away I was taught how to use the rudders which control the plane while on the ground and soon I was swerving my way towards the runway! Like most flights nowadays, we had to wait a bit on the tarmac before we were given the all-clear for take-off from air traffic control. It was just after 11 a.m., 'witching hour' as Ovick calls it, one of the busiest hours at OGG. We watched several Boeings land and take off in front of us before we got word from air traffic control that it was our turn to take to the skies. During this time Ovick gave me detailed instructions on how we would be taking off the plane and shared little known facts and stories about OGG.
INTO THE SKY!
Soon we were speeding down the runway. I'll be honest- to say the anxiety kicked in at that point would be a gross understatement. I was gripping the yoke so hard my arms were sore the next day! Despite my internal turmoil, Ovick's calm demeanor and clear and concise instructions helped me get the plane off the ground safely.
We reached our cruising altitude of about 1100 feet and headed towards Hana, where we would do a touch and go then head back towards Kahului. As we headed east the grasslands of Maui's central valley began to morph into a dense, uninhabited rainforest, complete with deep, lush valleys and towering waterfalls that are only visible from above. After getting the hang of flying, I handed the controls over to Ovick so I could take in the sights, and snap a few photos, of course.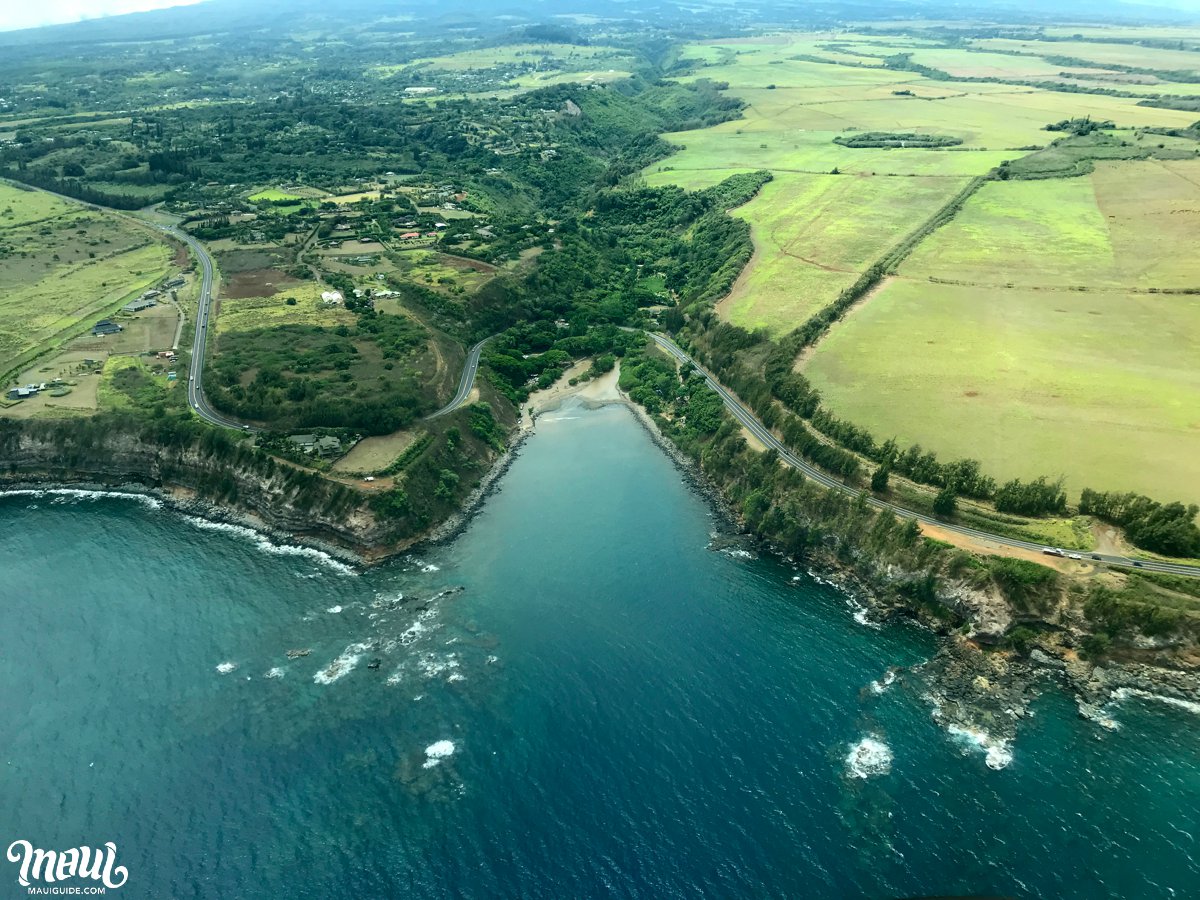 A unique approach along the Road to Hana
Before long, the runway at Hana Airport was in sight. I was too green of a student to practice my landing skills, but Ovick talked me through it as we practiced a touch and go in Hana.
Before heading home, we took a spin over Hana town, taking in the sights of Wainapanapa, Hana Bay, and Red Sand Beach. I was soon given control of the plane again as Ovick instructed me on what flight path to take. We headed out to sea as we neared Keanae as to not to disturb the peace on the peninsula, then back inland over Paia to prepare for our final landing at OGG.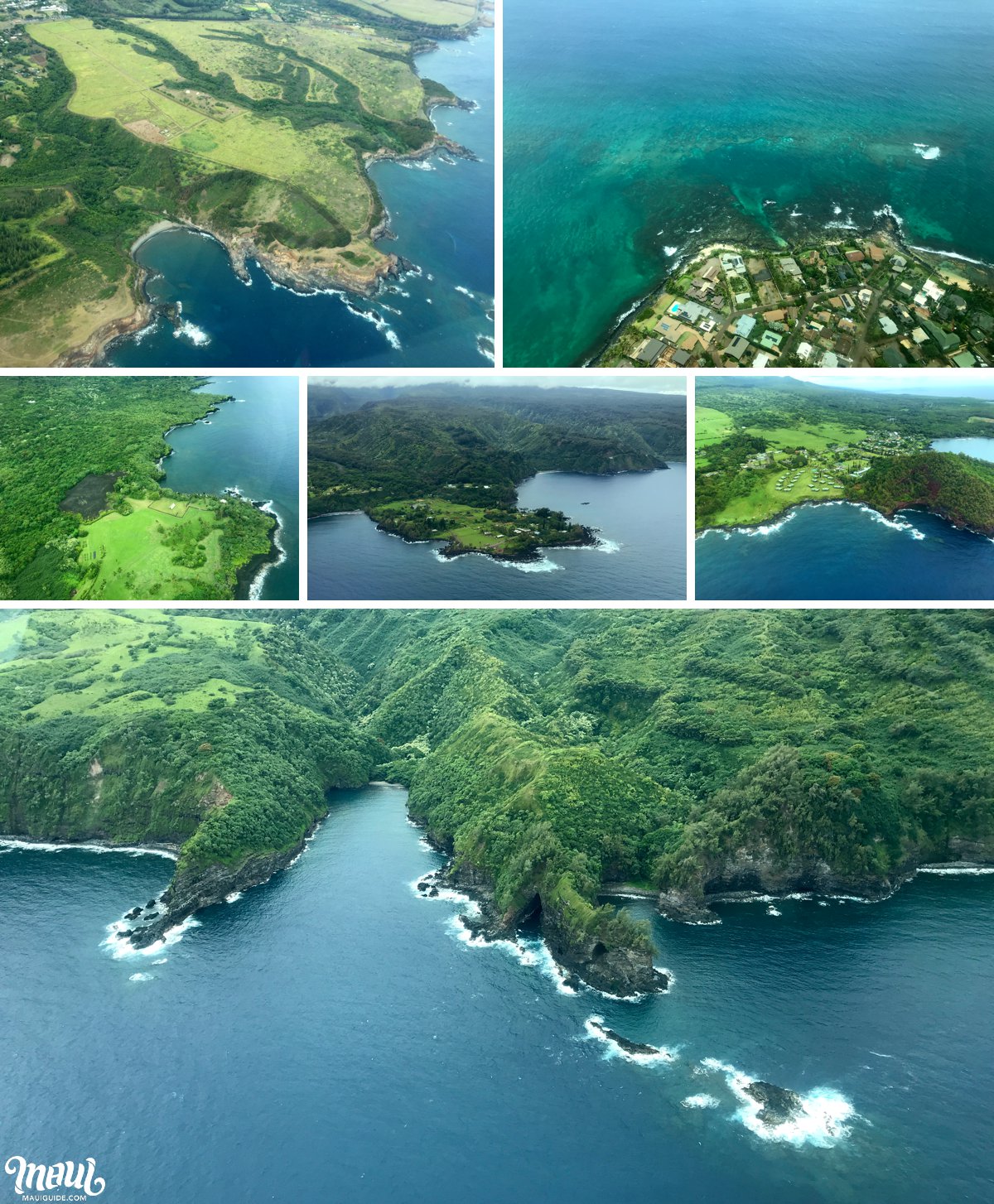 Back on the ground
Although I've landed at Kahului Airport about a million times as a passenger, nothing compares to coming in for a landing in the cockpit of a Cessna. OGG is the windiest airport in the United States and even though the winds were fairly light for our flight, they still threatened to knock us around. Thanks to my incredible flight instructor, we were soon on the ground safely- me with a whole new respect for pilots who frequent OGG.
My Discovery Flight with Fly Maui was hands down one of the coolest things I've ever done. I grew up here on Maui and during my flight, I was able to see my home from a whole new perspective. Learning how to fly a plane can be a daunting experience but with the team at Fly Maui, I knew I was in good hands. Fly Maui turned a far-fetched fantasy into reality, and ultimately a huge accomplishment!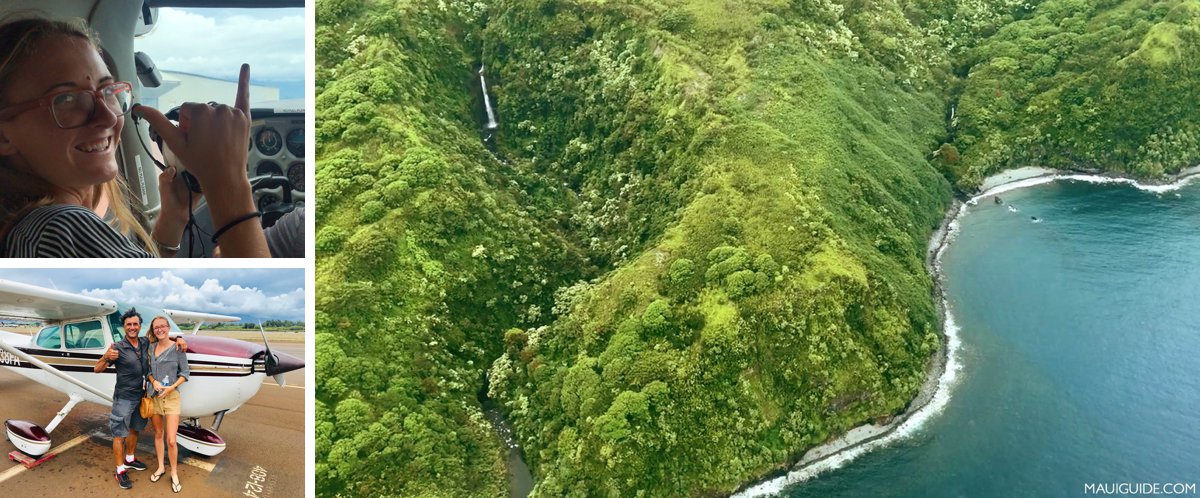 Your turn!
Whether you're interested in becoming a pilot or not, Fly Maui's Discovery Flight program is a truly unforgettable hands-on experience that is not to be missed. They also offer a variety of other services for accomplished pilots or student pilots, such as plane rentals and flight school. They even manage a podcast for those interested in the aviation industry. If flying a plane isn't really you're thing, John and Leslie also own another Maui favorite: the Ultimate Air Trampoline Park in Maui Lani, as well as operate one of the best Road to Hana guides, R2H. Check out Fly Maui to learn more about how you can take your own Discovery Flight!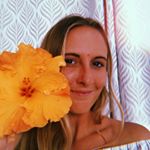 Born and raised on Maui, I have a deep love for language and writing. At present, I work as a content writer at Hawaii Web Group, where I have the opportunity to showcase my passion for storytelling. Being a part of Hawaiian culture, storytelling holds a special place, and I am thrilled to be able to share the tales of the amazing people, beautiful locations, and fascinating customs that make Maui such an incredible place to call home.