When asked if I needed to bring anything specific along with me for our photography flight, Nick Moran responded, "Wear a pair of closed-toe shoes, and just be ready for adventure." With those being the only two requirements, along with an eagerness to snap some awesome aerial photos, I was more than ready for my flight with Go Fly Maui.
Here on Maui, helicopter tours are all the buzz (literally) and remain one of the most popular activities for visitors. Thanks to the island's precipitous terrain, helicopter companies have made a killing taking photo-snapping tourists to some of Maui's most inaccessible sites. In a region where there are dozens of helicopter tours in operation day in and day out, how does one company stand out? 

Founded on Maui just over a year ago, Nick and Magen Moran have crafted Maui's most unique helicopter flight experience to date. As both a passionate pilot and photographer, Nick discovered Maui's contrasting hues, dramatic landscape, and ever-changing moods create the ideal formula for aerial photography. And after all, what visitors aren't snapping photos left and right on their helicopter tour?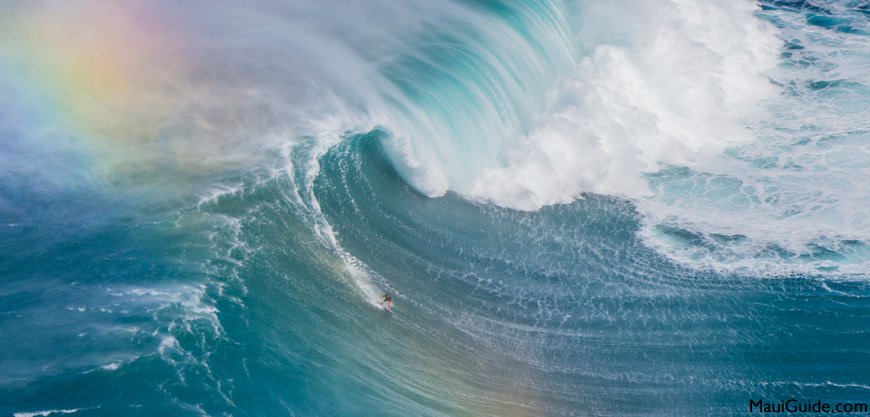 Yet rather than offering 'tours', Go Fly Maui boasts a unique photography experience. Instead of presenting a basic tour package with scheduled times and a designated flight itinerary, Go Fly Maui allows you the freedom to customize your flight plan, hit all the sights you want to see, and even select the best time of day to fly based on where you want to go. Beyond allowing you to pick your adventure, Go Fly Maui raises the bar by operating all photography flights doors off.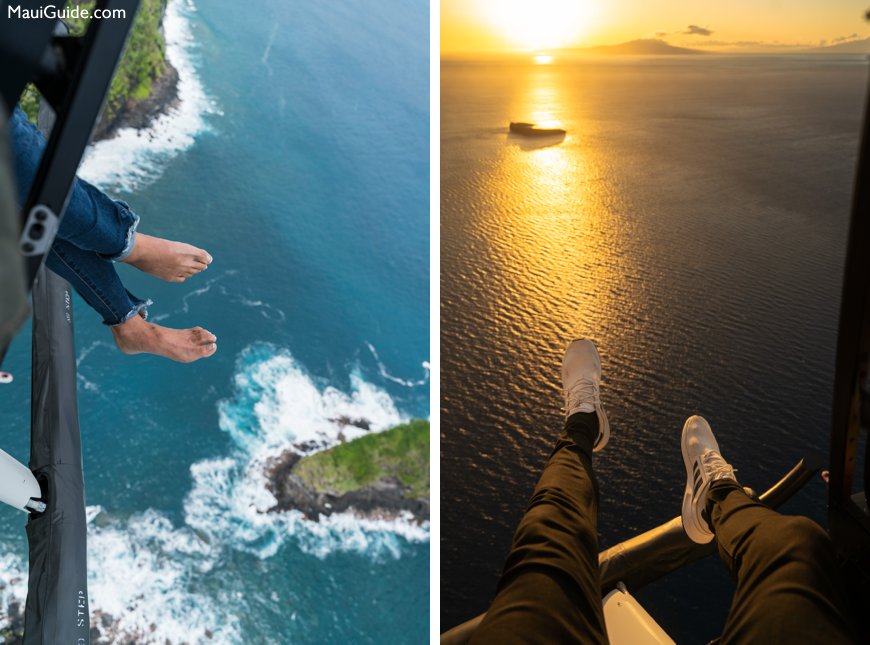 I'm not a professional photographer- any photo I've ever taken hasn't made it much farther than my Instagram feed. And when it comes to my knowledge of operating cameras, my experience falls somewhere in between Kodak disposables and my iPhone. Luckily, past photography experience isn't necessary with Go Fly Maui. They can even provide you with camera equipment if you don't want to lug your camera across the Pacific, or if you're like me and want to shoot with something better than your iPhone 7.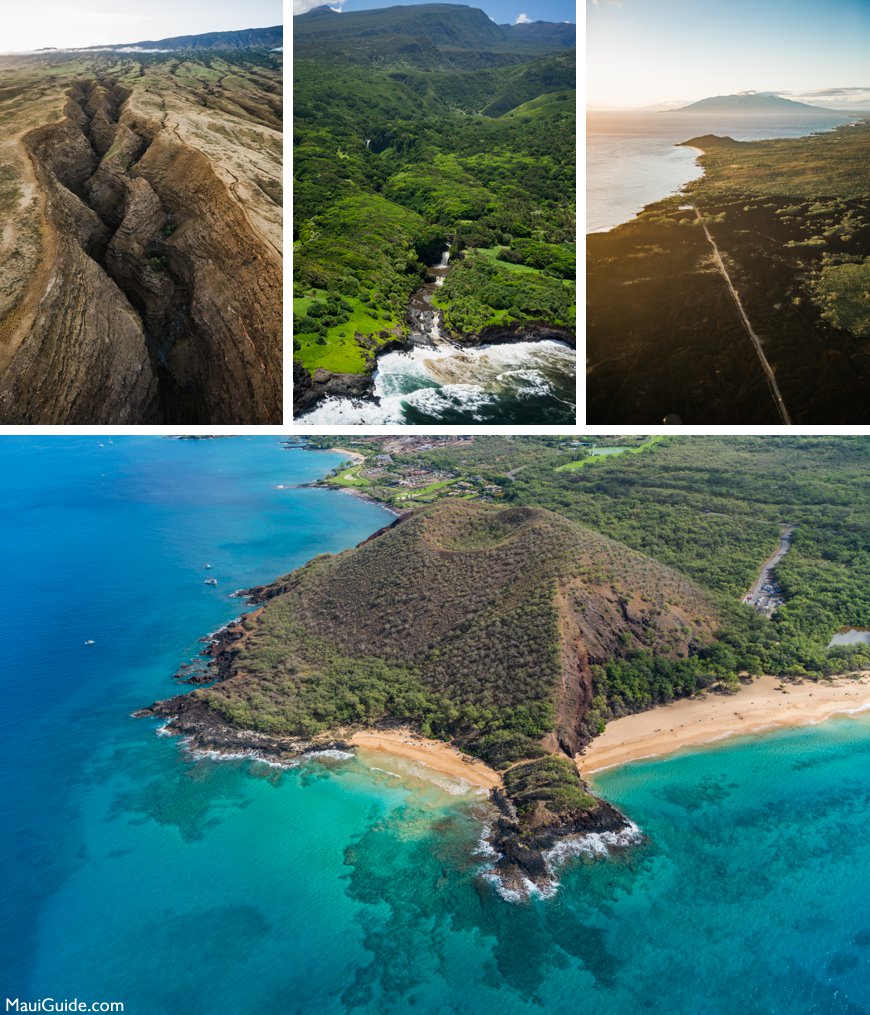 For my flight, we decided to circumnavigate Haleakala Crater. This flight would take us east along the white-capped north shore, curving around over the rainforested valleys of Hana, back across the sheer desert slopes of Kaupo, before rounding La Perouse Bay and following the Kihei coast back towards Kahului Airport. I grew up on the slopes of Haleakala, spurring my choice to circle it. But when it comes to deciding on an itinerary, the choice is completely yours. Whether you want to survey the steep forested walls of the West Maui Mountains in search of waterfalls, watch gargantuan shadows grow from Molokai's towering sea cliffs, or even hunt for whales in the shallow waters between Maui and Kaho'olawe, the freedom is in your hands.

In addition to being a pilot, Nick Moran is also a kitesurfing instructor- fitting for someone who likes to fly. Departing Kahului Airport, we rose above Kanaha Beach Park. Below us, colorful kites from dozens of kitesurfers danced in the milky blue seas. Heading east towards Hana, Maui's central grasslands, brown from an ultra-dry summer, began to give way to the verdant, dense rainforest of East Maui. I swung my feet out over my favorite north shore beach and snapped my first photo. Disclaimer: I was completely strapped in, and yes, that photo did go directly to my Instagram feed. As we followed the rocky coastline, the terrain became more and more rugged, exposing deep valleys and the massive Ko'olau Gap, which on clear days can open to reveal the heart of Haleakala Crater. Waterfalls poured down from the nearby peaks that were enclosed by clouds, snaking their way down through the uninhabited rainforest before finally running over the edge of steep cliffs and into the sea.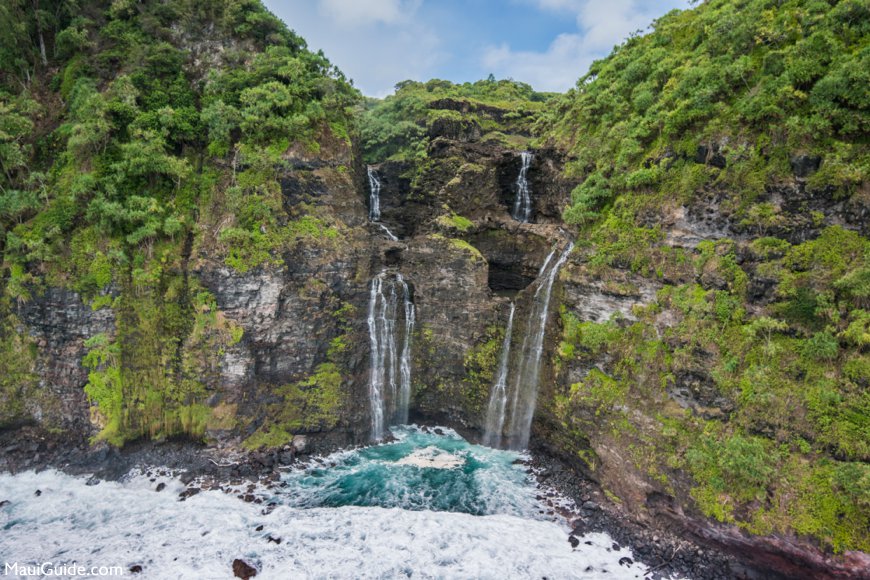 Lush vegetation completely dominated the land until we rounded the island's eastern edge near Kipahulu. Now heading west, we continued to follow the coastline. The dense rainforest began to morph into a rocky, craggy, desert. We were now above Kaupo, one of Maui's most inhospitable and isolated yet stunning regions. Haleakala's southern flank towered next to us, rising almost vertically out of the ocean. This side of Haleakala is far steeper than it's opposite side. For reference, the summit of Haleakala to the coast of Kaupo is only about 7 miles as the crow flies. Rolling green fields on the mountain's upper flank gave way to deep canyons that stretched down to the coast, carved by years of rain and wind. Here in the late afternoon, the bottoms of these canyons were made invisible by their dark shadows.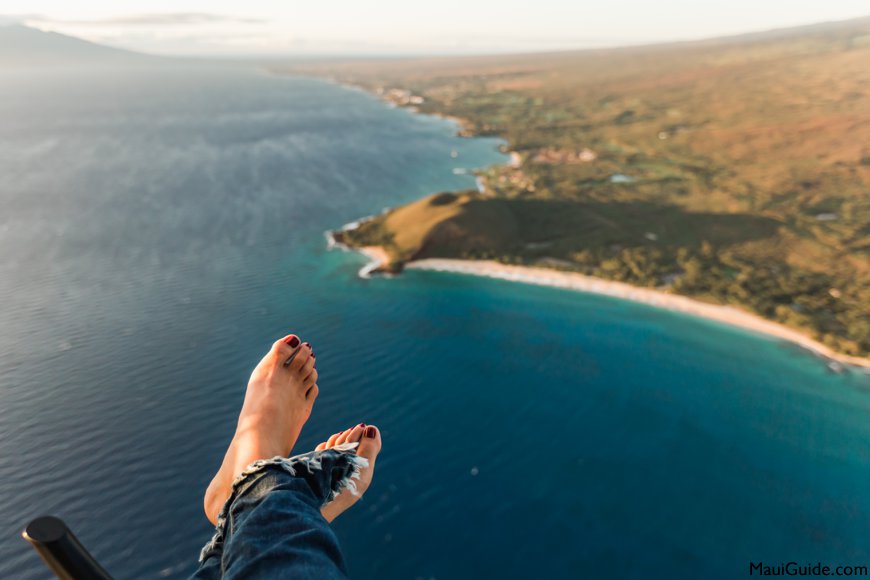 I would argue that any area of Maui is equally as beautiful, but the descending slopes of Haleakala in the golden late afternoon light is something else. And when shooting from a doorless helicopter, even the most inexperienced photographers (ahem, me) can capture stunning photos. That being said, Nick is a photography enthusiast himself, and after logging countless hours and snapping hundreds of photos from the sky above Maui, he's there to offer a pointer a two.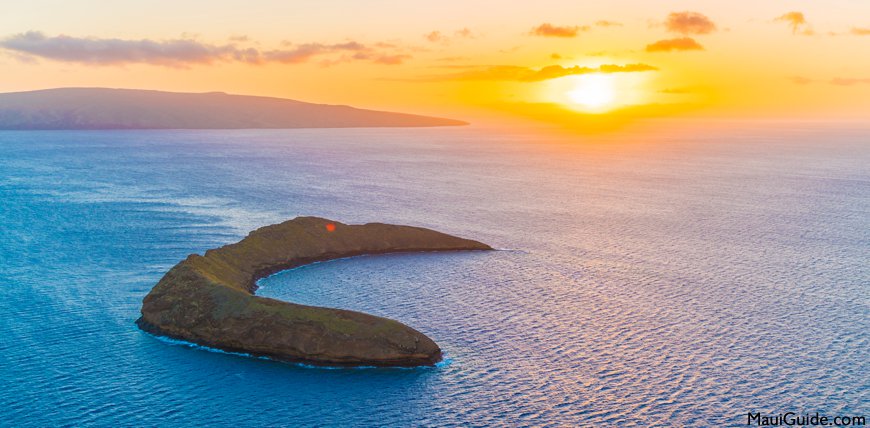 Finally rounding Maui's southern edge and passing over the island's most recent lava flow, we traveled in between Molokini Crater and the resort-studded coastline of Wailea. In the winter months, this channel would be flooded with Maui's largest part-time residents, humpback whales. The golden sands of Makena State Park (Big Beach) sat to my right, blazing in the orange sunset. We circled the calm waters off Kihei, capturing photos of the shimmering water below. As the sunset faded to deep pink, we aimed for the blinking lights of the windmills that dot the West Maui Mountains before touching back down at Kahului Airport.

In addition to returning to the ground with a camera and phone full of mesmerizing aerial shots, I landed at Kahului Airport in awe of Maui, it's many different landscapes and moods, and the dramatic forces that came together to form this island.
As well as offering adventure photography flights, Go Fly Maui serves as the island's only helicopter flight school. Go Fly Maui also offers discovery flights, allowing anyone the opportunity to learn how to pilot a helicopter while taking in Maui's gorgeous aerial scenery. For those serious about becoming a helicopter pilot, Go Fly Maui offers complete flight school training and can get you on your way to becoming a private or commercial pilot. 
To schedule your photography flight or discovery flight, call Go Fly Maui at (808) 633-5356.