Where on Maui can you explore lush valleys, hidden emerald tide pools, explosive ocean blowholes, and even catch a glimpse of a waterfall or two? Hint: the road is long, narrow, and windy- but it's not Hana Highway.

Give up?
For most Maui visitors, the phrase "road trip" instills visions of the lengthy, winding road to Hana. However, there are several other drives on Maui that provide more than ample opportunity for adventure with a fraction of the crowds.
West Maui Tour Review
Often called the 'mini road to Hana', the drive around West Maui pulls out all the stops: secret pools, rainforests, outstanding beaches, and if you're lucky, a few waterfalls. But West Maui's biggest benefit is that this drive has only recently become a blip on the tourism radar, eliminating the heavy crowds as you would find on the road to Hana. The downside? Well, the road is similar to Hana Highway, which as we know isn't for every driver. This is where Hoaloha Jeep Adventures comes in. They offer tours of Hana, Haleakala, and West Maui in a 4×4 convertible Jeep, complete with a knowledgeable, local guide to give you the inside scoop on the area and take you only to the creme de la creme of sites.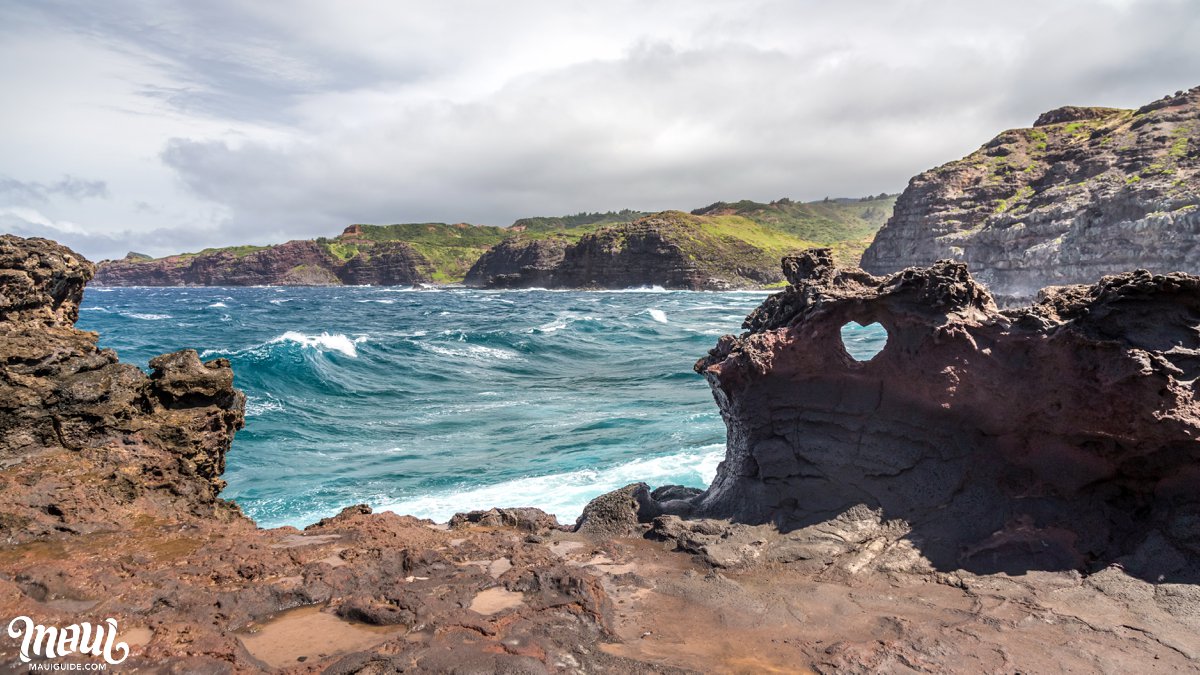 To give the bustling road to Hana a break, we opted for an excursion around West Maui. Whether you're staying on the West Side or not, your driver will meet you at your accommodation for pick-up. From there, you'll begin your immersive journey around West Maui.
Marcus Perry, the owner of Hoaloha Jeep Adventures picked us up for a day of adventuring. Our first stop was I'ao Valley in Wailuku, where we were lucky enough to catch a glimpse of several waterfalls draped over the sheer cliffside after a night of rain. All of Hoaloha's guides are well-versed in the history, geology, flora, and fauna of the area, and aim to teach all guests something new. Here in I'ao Valley, we learned about the rich history of this sacred valley, how it was a designated burial ground for Maui's ancient rulers, and how one of the bloodiest and most significant battles in Hawaiian history took place here. Marcus also pointed out a few native trees nestled along the verdant valley walls, and we even spotted the elusive I'ao goat that calls these steep cliffsides home.

Beyond I'ao, we made our way north along the Kahekili Highway, which very much resembles the road to Hana. Before the road turned into a winding 10-mile serpent, we stopped at some incredible vantage points. The entire "Wai-side", home to the towns of Waihe'e, Waiehu, and Wailuku was spread out before us. Swell crashed over the island's outer reefs, Haleakala stretched to the heavens, and strips of golden sand were visible along the windswept northern coast. With the top down, we didn't even have to get out of the Jeep to enjoy the stunning view.
What sets Hoaloha Jeep Adventures apart from just any ol' tour company is the freedom they give their guests. The goal during each of their tours is very straightforward- they want you to have a good time! Abundant with local knowledge, Marcus or one of his guides will take you to sites that best suit your interests. Rather than following standard tour protocol (i.e spending 15 minutes snapping photos at one location before moving on to the next) guests with Hoaloha are free to spend as much time as they like at one location. Whether you want to find the best snorkel spots, discover secret beaches, or hunt for amazing views, Hoaloha will make it happen.
During our tour, we were on the hunt for the best views West Maui had to offer. Lucky for me, arguably one of the best views on the entire island is located in West Maui- the Kahakuloa head. When viewed from the north shore, this 646-foot head completely defines the landscape. Towering up out of the cobalt deep, Kahakuloa drops almost vertically into the cove below. Marcus told us that according to legend, it is here that Kahekili II, one of Maui's ancient rulers, would jump from the head's tallest point into the sea every day. From the headland, you can peer into the lush valley below and look down on the village of Kahakuloa. Home to about 20 families, you won't find any shops or restaurants, but there are a handful of stands that sell local fruits, smoothies, banana bread, leis, and other goodies. As Maui's most isolated community, it is important to treat not only the residents but the land itself with the utmost respect.
Just west of Kahakuloa sit some of the more popular destinations in the area, such as the Olivine Pools and the Nakalele Blowhole. This strip of coast is exposed to relentless tradewinds and large swells in the wintertime, and emergency rescues at these sites are frequent. For those who are unfamiliar with the ocean, it is very beneficial to explore these areas with a guide. Hoaloha's guides know the ocean well and check conditions daily to ensure their guests' safety. The Olivine Pools are a great place for a dip on calm days, and you can enjoy stunning views of Kahakuloa from the pool's gleaming emerald waters.

After getting our swimming fix in, it was time to hit some of West Maui's best-kept secrets. The reason why Hoaloha chose a fleet of convertibles is obvious, but why they opted for a fleet of 4×4 Jeeps became apparent at our next stop. I'll withhold the location for the sake of secrecy and to maintain the element of surprise for future Hoaloha guests, but getting here requires rambling down a steep, sometimes slippery, rutted-out dirt road. There is absolutely no way an average rental car or tour bus could make it down this road, and without already knowing where this area is it would be impossible to find. The only way to get here is to go with a local, or a local guide like Marcus.

Our final stop was the colorful Honolua Bay. In the summer months, this bay is home to some of the island's best snorkeling, and in the winter it becomes a world-class surf spot- sorry, due to strong swell and shallow reefs this wave is best for experts only!
To complete our tour, we rolled through bustling Front Street in Lahaina, where we received an in-depth history lesson about the town's rich past- how it was once the capital of the Kingdom of Hawaii, how it then became a whaling hub, and how Lahainaluna High School was the first high school west of the Rockies.
Marcus' love and passion for Hawaii shine in every tour he does, and he wants his business to have a beneficial effect on the island. His goal is to allow every guest to experience Maui like a local. But experiencing Maui like a local means understanding it like a local, loving it like a local, and practicing local values. This is why on every tour he conducts, he works to make a positive impact by educating visitors on Maui's fragile ecosystem and sensitive cultural issues, as well as pick up any litter they may come across. While I opted for the West Maui tour, I highly recommend booking with Hoaloha Jeep Adventures for all Hana excursions. Hoaloha proudly respects all private property, parking laws, and culturally sensitive sites along Hana Highway and specifically makes a point to patronize local businesses. They aim to not leave the slightest negative social or economic impact while visiting East Maui. In addition to the road to Hana and West Maui tours, Hoaloha also offers tours of Upcountry Maui.
Hoaloha's philosophy is simple: they want to help you dig a little deeper into the history, culture, and people of Hawaii, come away with a new appreciation for Maui, and ultimately, give you a full day of exploring that you will never forget.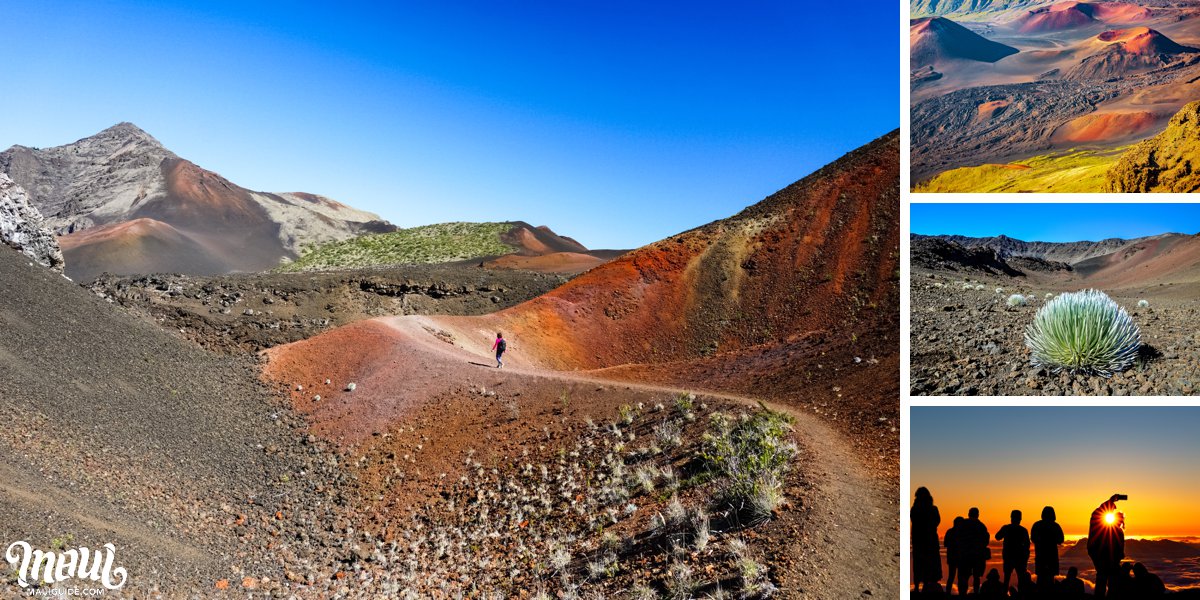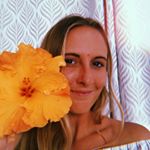 Born and raised on Maui, I have a deep love for language and writing. At present, I work as a content writer at Hawaii Web Group, where I have the opportunity to showcase my passion for storytelling. Being a part of Hawaiian culture, storytelling holds a special place, and I am thrilled to be able to share the tales of the amazing people, beautiful locations, and fascinating customs that make Maui such an incredible place to call home.