Mala Ocean Tavern
We were thrilled and plan on going back as much as possible.
MALA was Maui's best-kept dining secret, but the secret is out! Located oceanfront on Front Street away from the touristy area of Lahaina. The small building sits literally against the ocean's edge with some of the best food around. Everything they serve is thoughtful and inspired.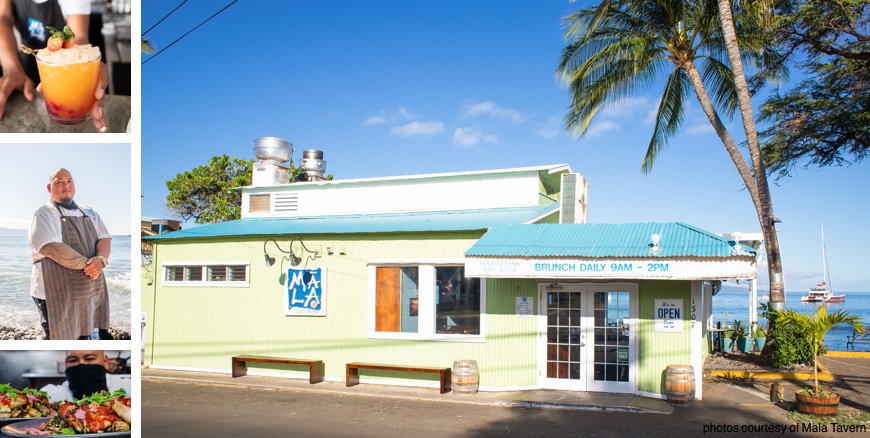 Sourcing local and fresh foods, they prove that there's talent in the kitchen. It can be difficult to get seating right next to the water, as it's in high demand. However, there is a view from every seat in the restaurant and the service is exceptional, making each dining experience special. Reservations are encouraged, but they also take walk-ins.
MALA opened in 2004, and has been a staple of the Lahaina food scene, gaining momentum in the last few years under new ownership and with the incredible up and coming Chef Alvin Savella, known to his fans as "The Kitchen Assassin". Look him up!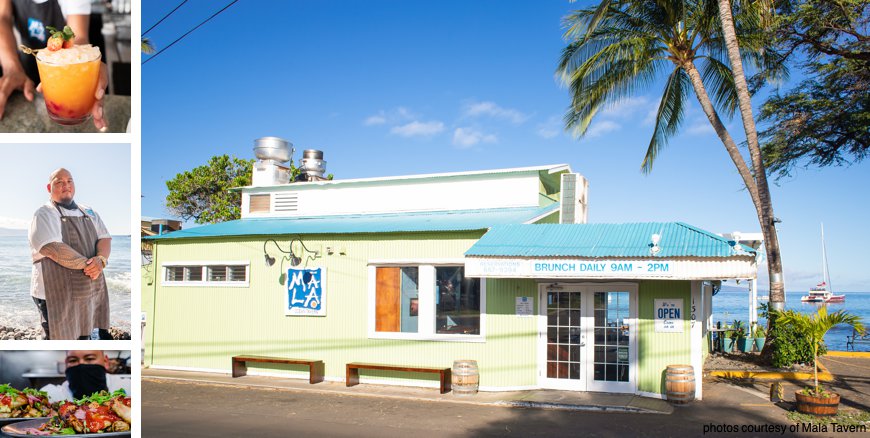 Chef Savella brings a fresh perspective to the cuisine and his own unique flair, elevating the atmosphere at the classic Maui restaurant. Whether Bone Marrow with Pipikaula, Seafood Brodo, or Chef Alvin's spin on HuliHuli Chicken, the fusion of tastes for your pallet will erupt. Whether it's Brunch, Happy Hour, or Dinner, it is out of this world.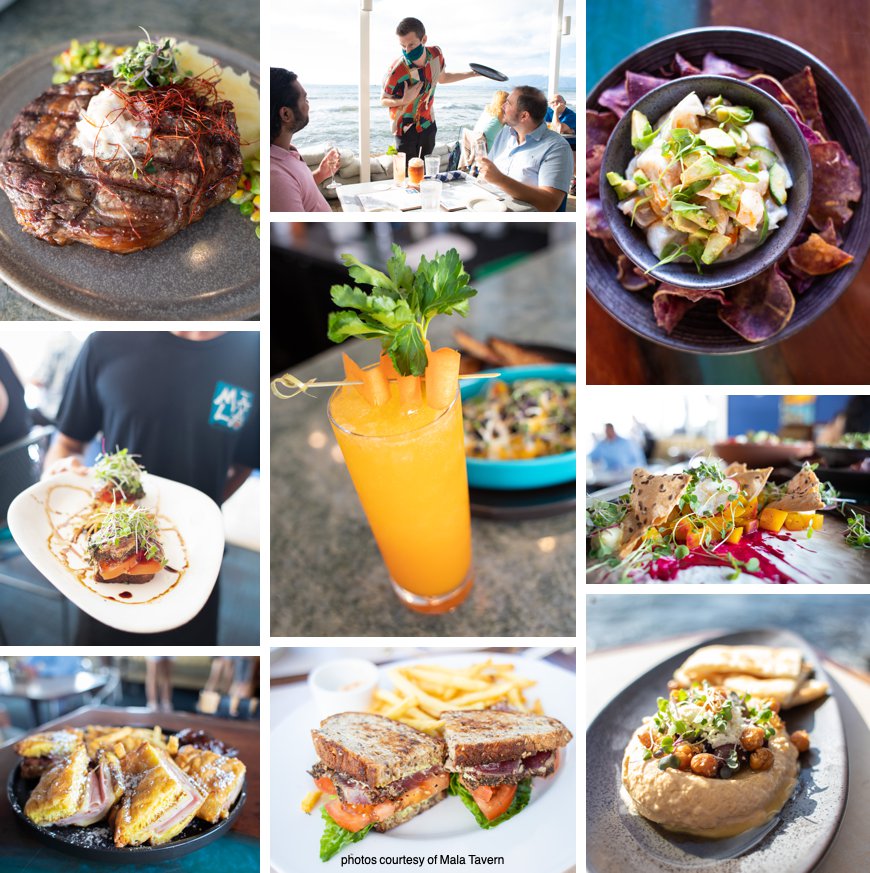 They pride themselves on creative culinary cocktails, perfectly executed dishes, education of the staff about food, wine, & spirits, along with outstanding customer service, and it shows. MALA hits all the marks. Mala Ocean Tavern has quickly become one of the hottest spots to dine on the island of Maui, don't miss it.
1307 Front Street Lahaina
Hawaii 96761
info@malatavern.com
(808) 667-9394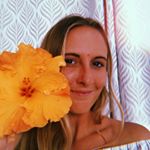 Born and raised on Maui, I have a deep love for language and writing. At present, I work as a content writer at Hawaii Web Group, where I have the opportunity to showcase my passion for storytelling. Being a part of Hawaiian culture, storytelling holds a special place, and I am thrilled to be able to share the tales of the amazing people, beautiful locations, and fascinating customs that make Maui such an incredible place to call home.