Waterfall Rappelling on the Road to Hana
Maui has more than several amazing waterfalls, most of which are located along the lush stretch of road leading to East Maui's town of Hana. And while swimming in a waterfall in paradise is always a solid idea, there's another, more thrilling way to experience them.
First off, I have to admit that while I've done my fair share of adventurous activities, including ziplining, jungle hiking, outrigger canoeing, and cliff jumping, among other things, I've never been rappelling, least of all down a waterfall.
After meeting in central Maui, we were driven to a private 30-acre botanical garden about halfway down the Road to Hana, where we geared up with our fellow rappellers. We took a quick hike under a scenic rainforest canopy and quickly arrived at our first rappelling practice spot, a dry 60-foot jungle wall.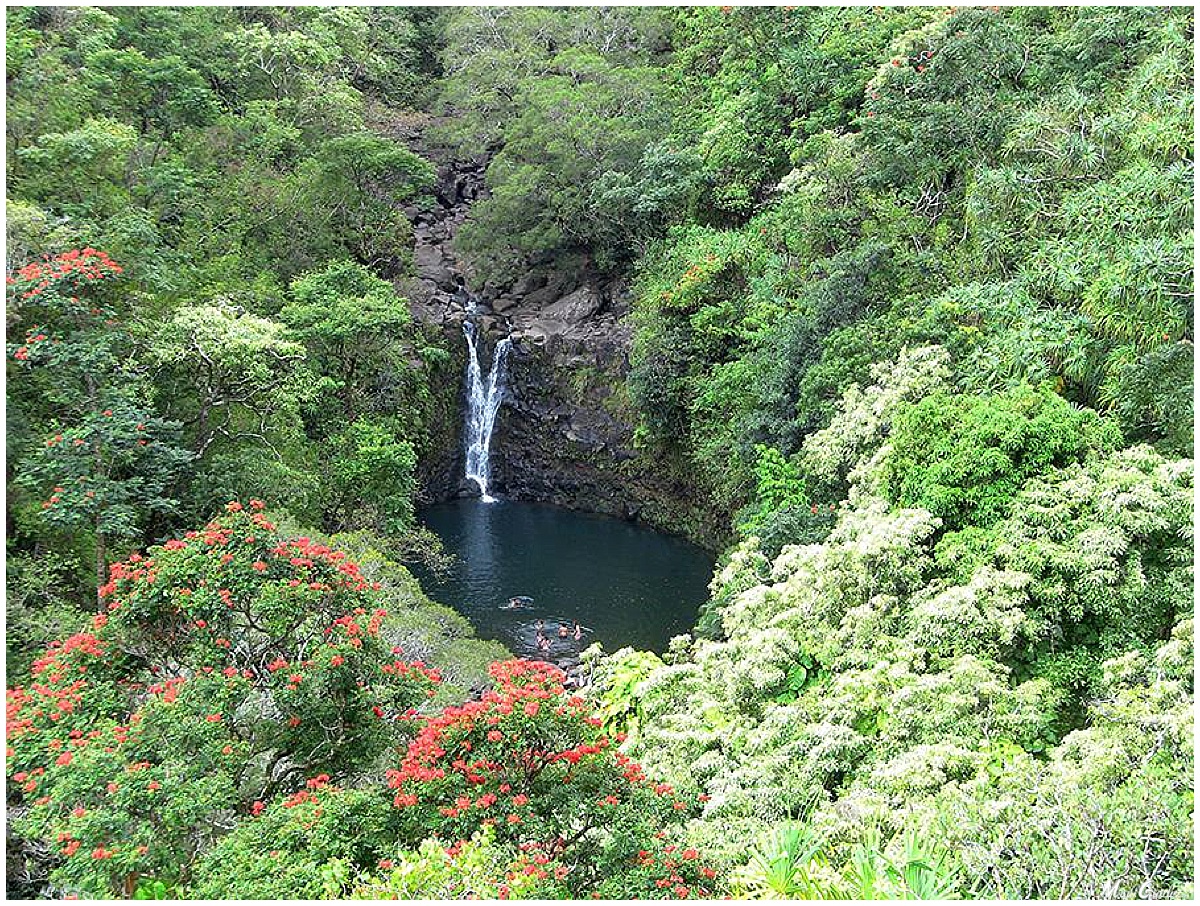 The guides were all very helpful and friendly, and after a quick safety briefing and demonstration, we were off! I can see how some guests might initially be a little nervous, but the guides absolutely put us at ease, and after experiencing it for myself, I'd even recommend this activity for older, perhaps slightly more hesitant, members of my family.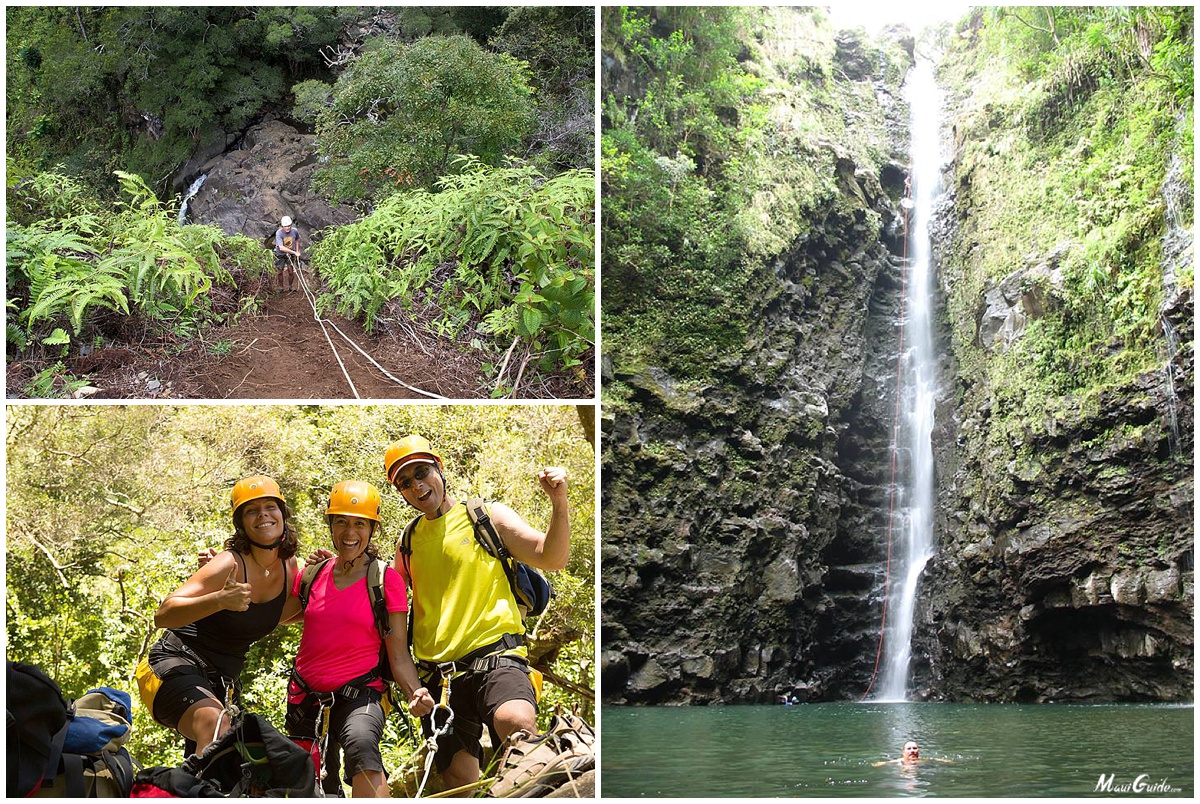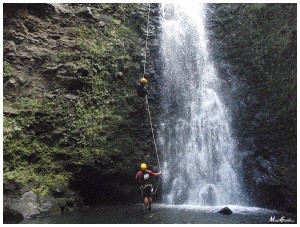 The feeling of rappelling down was such a thrill, and the views while doing so were absolutely stunning. After we all had the opportunity to practice our canyoneering skills, we moved onto the next two rappelling sites, a 50 foot and 30-foot waterfall!
The 50 foot waterfall was so refreshing and cooling, and the experience of rappelling down it was a total rush! With assistance from the guides, I made it down with absolutely no problems and enjoyed every second of it. I even had a nice swim in the natural pool once I reached the bottom, where I was able to watch the others descend while relaxing in the shade.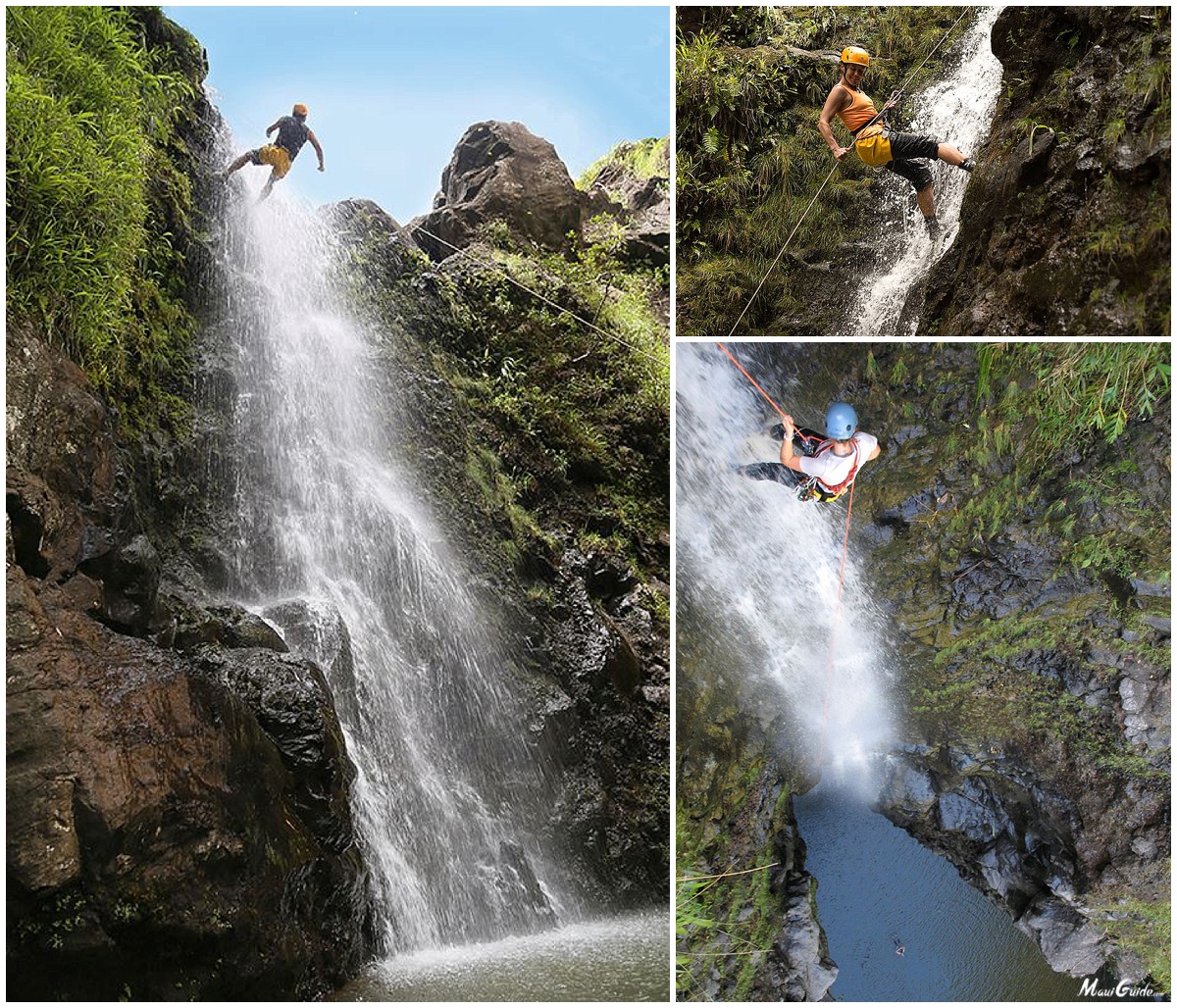 Our final descent – the 30 foot waterfall – came with ease, and after I reached the bottom, I felt utterly rejuvenated after a day well spent in Maui's rainforest. Since the tour is technically held on private land, there were no crowds at all, making the day that much more special. We had the freedom of enjoying the waterfalls all to ourselves, along with our small rappelling group, a true treat if you've ever been to Twin Falls on a busy day. As a plus, they served us lunch, and the hike back was a really perfect way to end the day.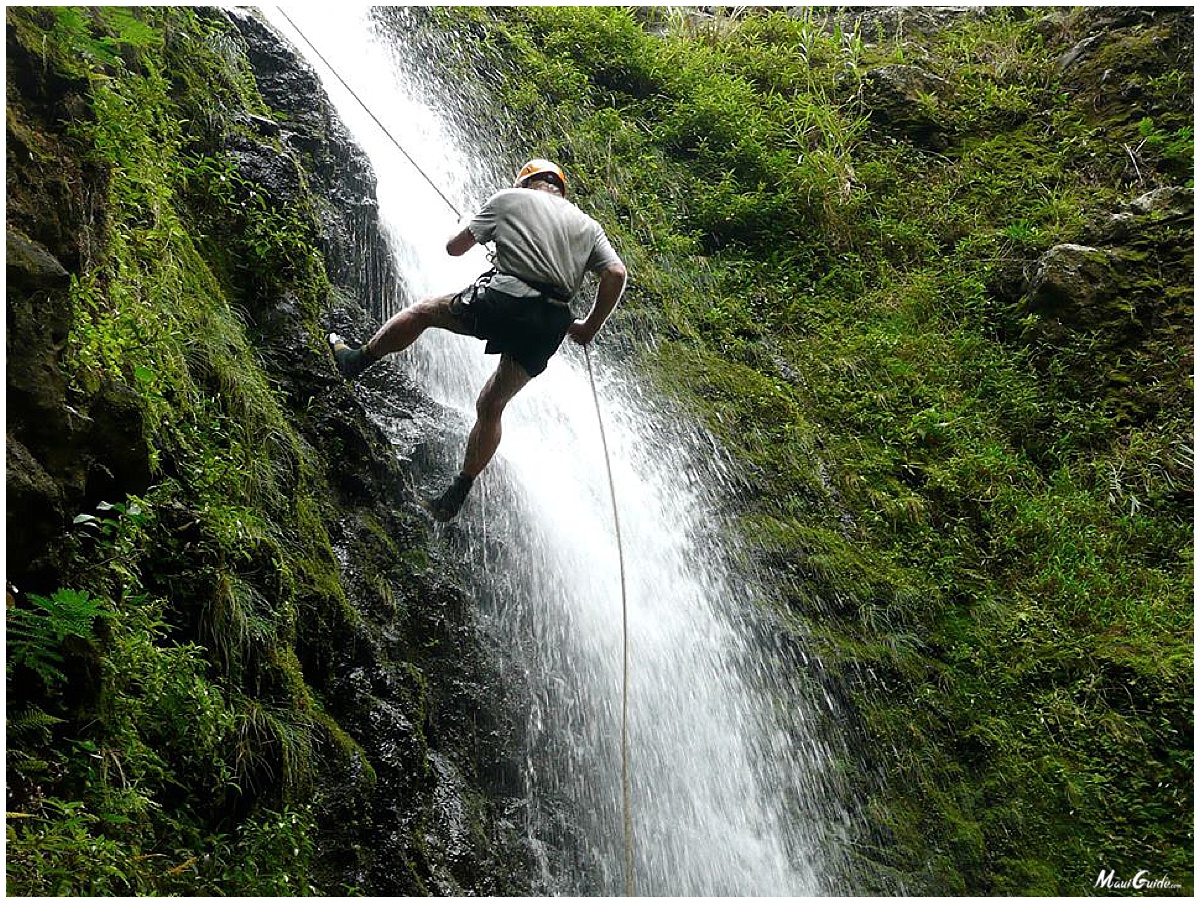 Overall, I loved the experience and would absolutely do it again. In fact, it made me want to sign up for their canyoneering courses!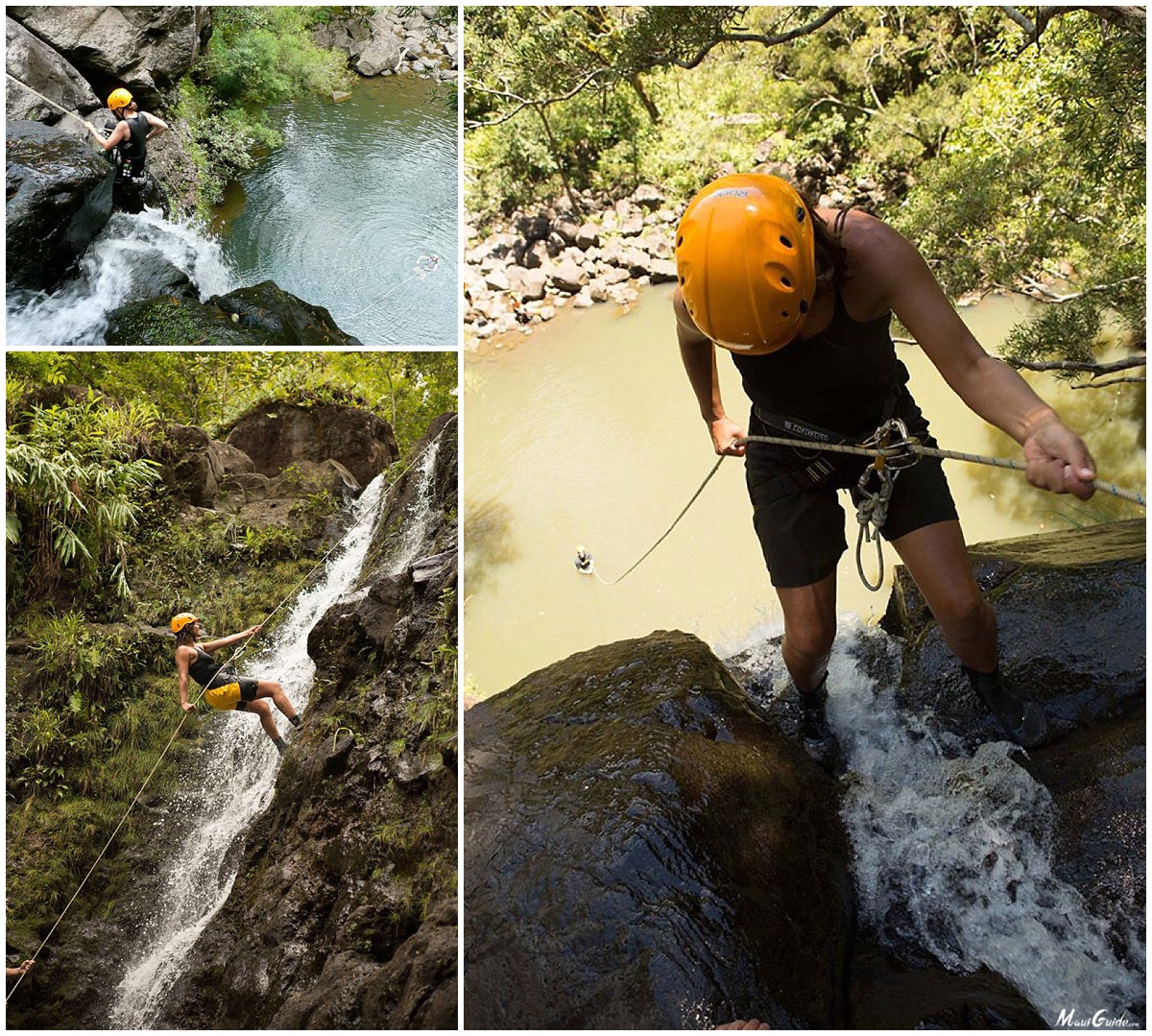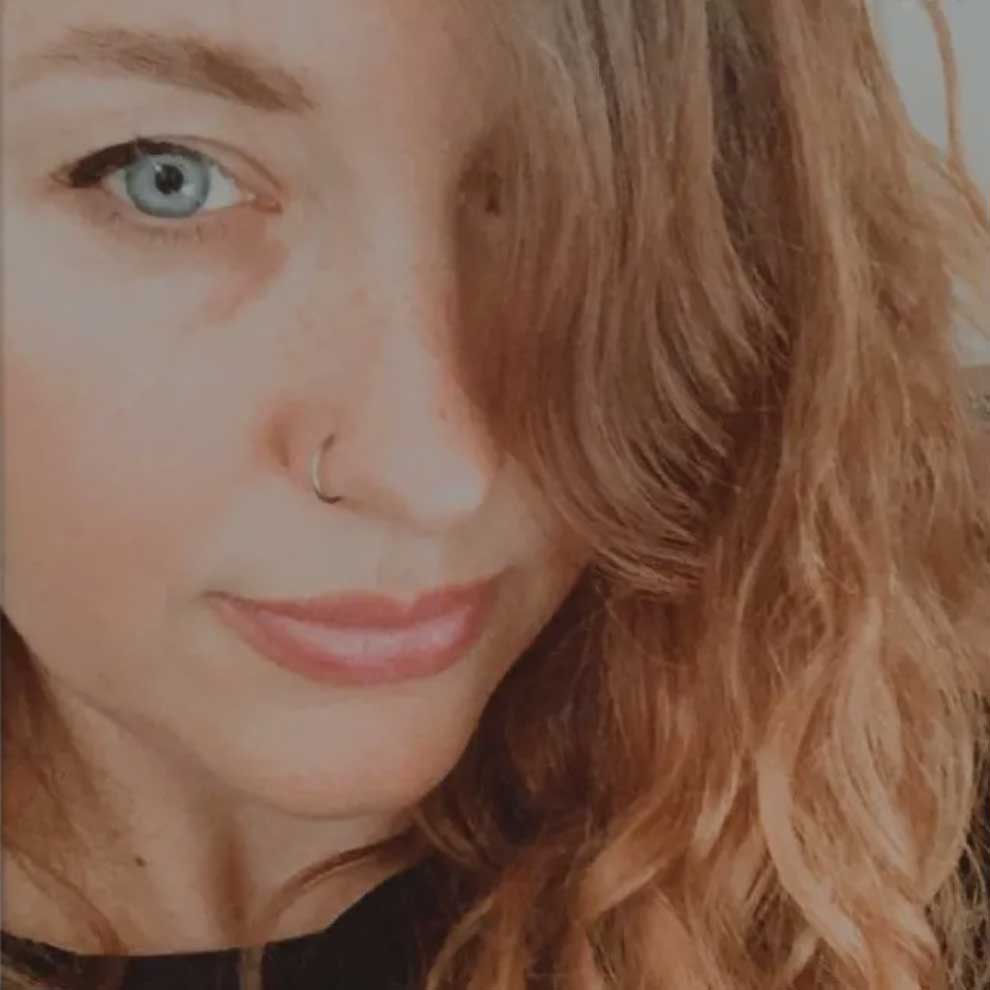 World Traveler, Digital Nomad, Small Business Enthusiast, and Lover of words!  Originally from Austin, Texas, I've lived on Maui for many years.  Currently in Los Angeles.