Havens Maui Restaurant
Quick, Fresh, Inexpensive!
Owned and operated by Chef Zach Sato and his team, Havens Maui is all about a quality eating experience without the fuss.
Sourcing from many local farms and suppliers, Havens goal is to provide fresh food in a timely manner.  Chef Sato was the executive chef at the Restaurant at the Hotel Wailea and has been a name in the Hawaii culinary world for quite some time.  His attention to quality ingredients and making delicious food is evident with the transition into running his own business. Delivering fan favorites alongside local grinds has made them very popular in almost no time at all.
Made to order, nothing is kept warm or reheated ensuring the best in flavor.  With a range of local comfort foods, Havens menu provides a great selection for every friend and family member.

If you need to feed the entire Ohana or are looking to grab something quick in Kihei for yourself, Havens is your place.

Their motto is "Fresh Food Fast" not to be mistaken with fast food.  The attention to ingredients and local sources makes all the difference, along with their making everything from scratch that day.  This is what happens when you take a high-end top Maui chef making burgers, sushi, and noodles.
They're open from 10-8 daily and are soon opening locations in Pukalani and Kahului.
Havens Maui
30 Manao Kala Street Suite 102
Kihei, HI 96753
(808) 868-2600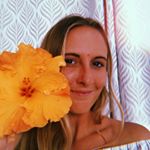 Born and raised on Maui, I have a deep love for language and writing. At present, I work as a content writer at Hawaii Web Group, where I have the opportunity to showcase my passion for storytelling. Being a part of Hawaiian culture, storytelling holds a special place, and I am thrilled to be able to share the tales of the amazing people, beautiful locations, and fascinating customs that make Maui such an incredible place to call home.