Pearl Harbor Tours Review
USS Arizona Memorial, USS Missouri & Honolulu City Tour with Pearl Harbor Tours
As Maui residents, it's a known fact that we tend to prefer the quieter, more laid back beauty of The Valley Isle compared to our Hawaiian island neighbor, Oahu. However, we recognize that a handful of the most classic and historic Hawaiian experiences are located on Oahu, including the unmissable tour experience and tribute of Pearl Harbor.
Though some travelers disregard a day trip to Oahu if they plan on staying on Maui for the entirety of their trip, Pearl Harbor Tours offers several day trips from Maui that are ideal for island-hopping in a doable timeframe, still leaving you plenty of time to explore Maui while also visiting some of Oahu's most historically important and culturally significant sites.
We were recently invited to join Pearl Harbor Tours' USS Arizona Memorial & USS Missouri Battleship Tour from Maui, and are excited to share more about our experience with those looking for an exciting, multi-island experience in the Aloha State.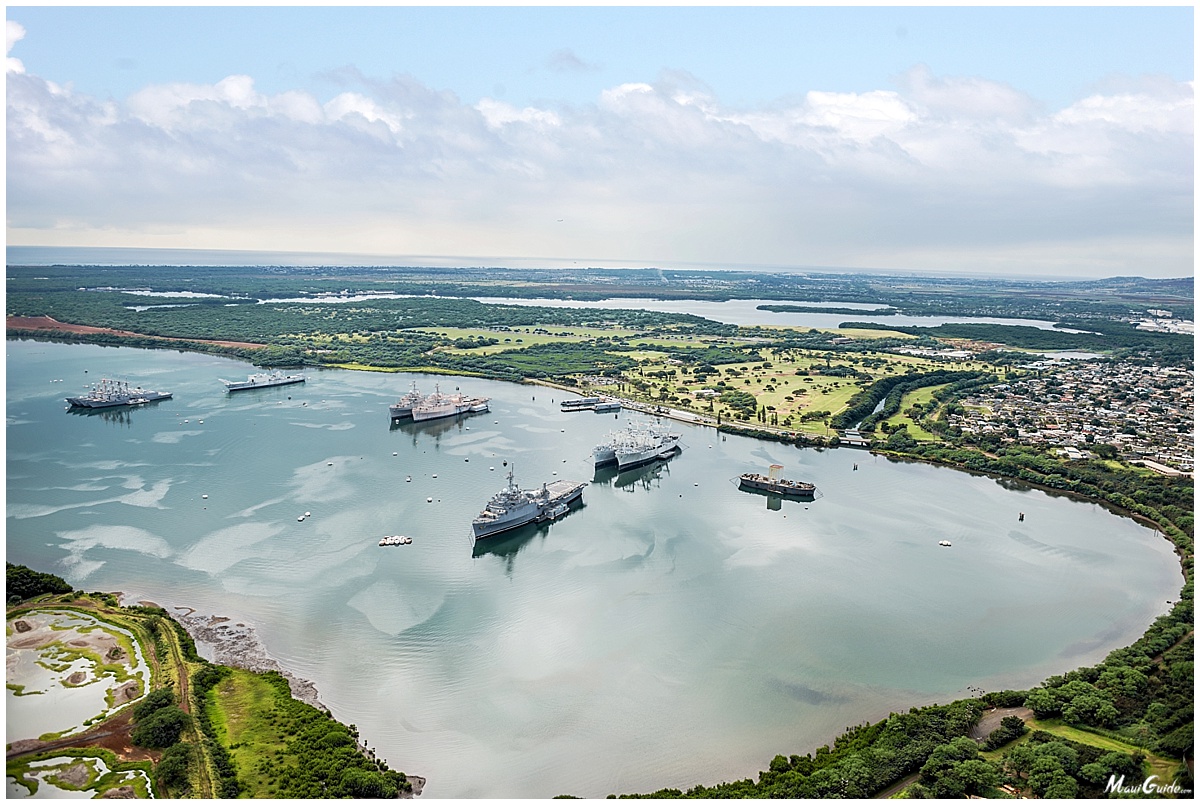 Pearl Harbor Tours Inclusions
Still the #1 visitor destination in Hawaii, Pearl Harbor receives over 1.8 million visitors per year. For this reason, it's wise to book this tour ahead of your arrival on Maui. The most popular Maui-based tour to Pearl Harbor, this specific tour includes the following:
Roundtrip airfare aboard Hawaiian Airlines from Maui's Kahului Airport to Oahu's Honolulu Airport
Private transportation on Oahu, including to and from Honolulu Airport
Entrance fees to Pearl Harbor and 4.5 hours of tour time
Viewing of the USS Arizona Memorial
Guided tour of the USS Missouri
Tour of downtown Honolulu, including a viewing of several historic buildings like Kawaiahao Church
Visit to Punchbowl Cemetery (also known as the National Memorial Cemetery of the Pacific)
Maui to Oahu: Flight & Tour Pick-Up
Our tour began early with a 7:30am flight from Maui to Honolulu, Oahu. While Pearl Harbor Tours do not include transportation to and from Kahului Airport, most travelers will already have access to their own rental car, or can simply call a local taxi or have their concierge arrange for transportation.
After a quick and scenic 40 minute flight, we were picked up directly from the Honolulu International Airport by our very cheerful and friendly tour guide and shown to our tour transport for the day, a motor coach (with air conditioning).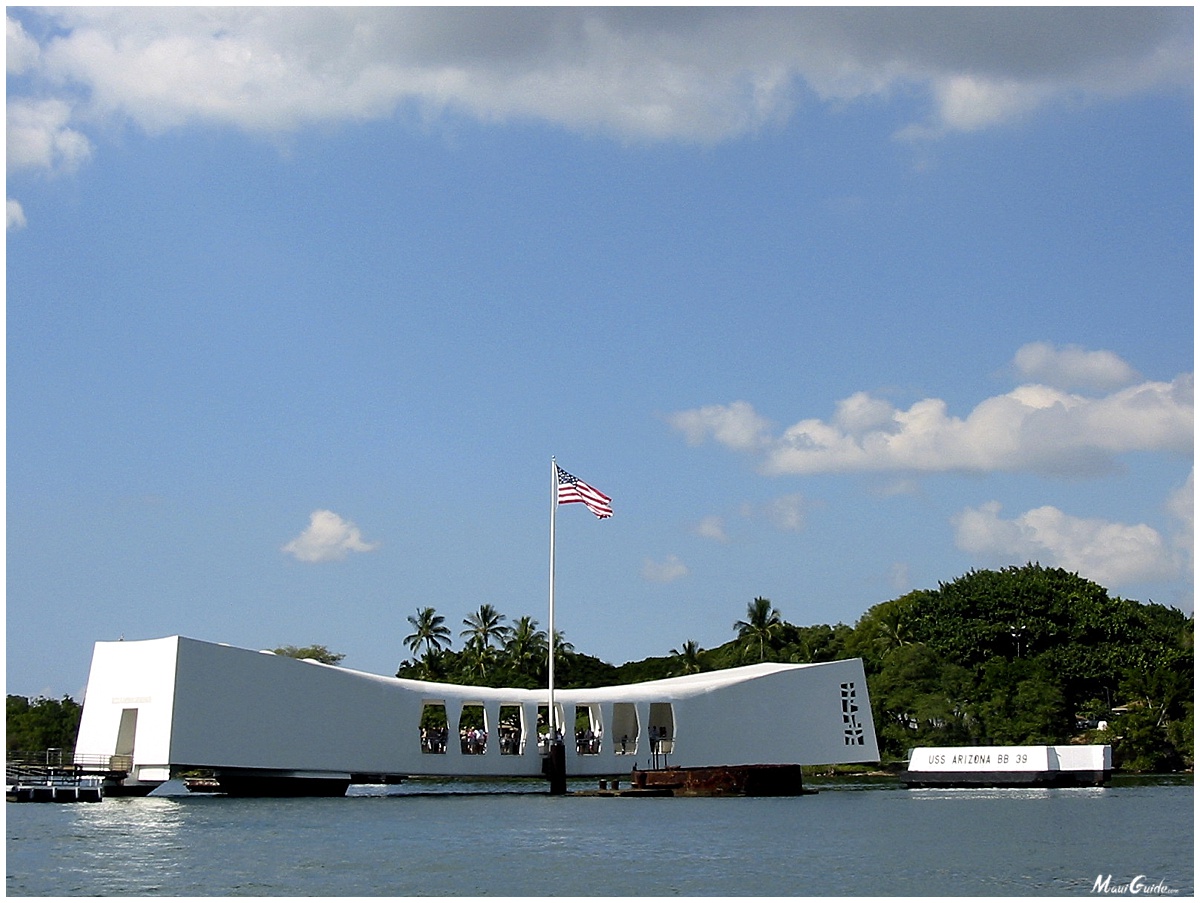 Touring Pearl Harbor
A short 20 minute drive later, we arrived at our first stop of the day, the legendary naval base of Pearl Harbor. Because our tour already included entrance fees and a fast track ticket, we were able to skip the long lines of people waiting to get in and proceed directly to the first portion of the visit, a documentary film, before boarding the USS Arizona Memorial.
While it was obviously a solemn experience to see the final resting place of the 1,102 sailors and marines who died aboard the ship, it was also fascinating to learn more about the events of December 7, 1941 and how it affected Hawaii – and America – as a whole.
We then boarded the shuttle to Ford Island to enjoy a scenic lunch with the rest of our tour group. Food can be purchased at Pearl Harbor, the USS Bowfin or USS Missouri.
Also located on Ford Island, the next portion of the tour was the USS Missouri, most recognized as the site of the surrender of the Empire of Japan, thus ending World War II.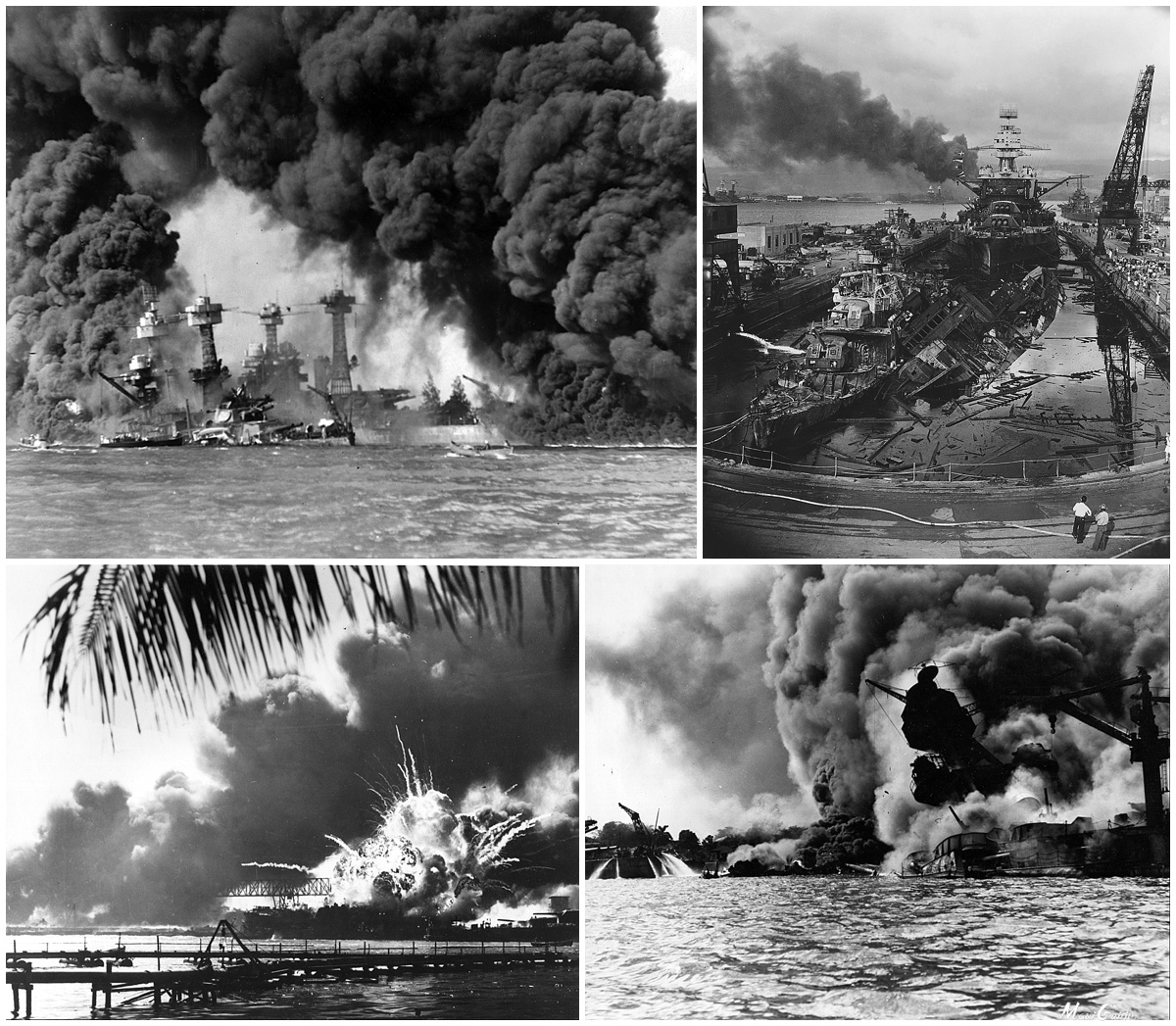 Punchbowl Tour
After returning to Pearl Harbor in the shuttle bus, we were then driven to the National Memorial Cemetery of the Pacific, located at the scenic Punchbowl Crater in Honolulu. With a Hawaiian name of "Puowaina," meaning "hill of sacrifice," it is a visual reminder of the sacrifice of war, and also a calming resting place for so many who served the U.S. and our allies.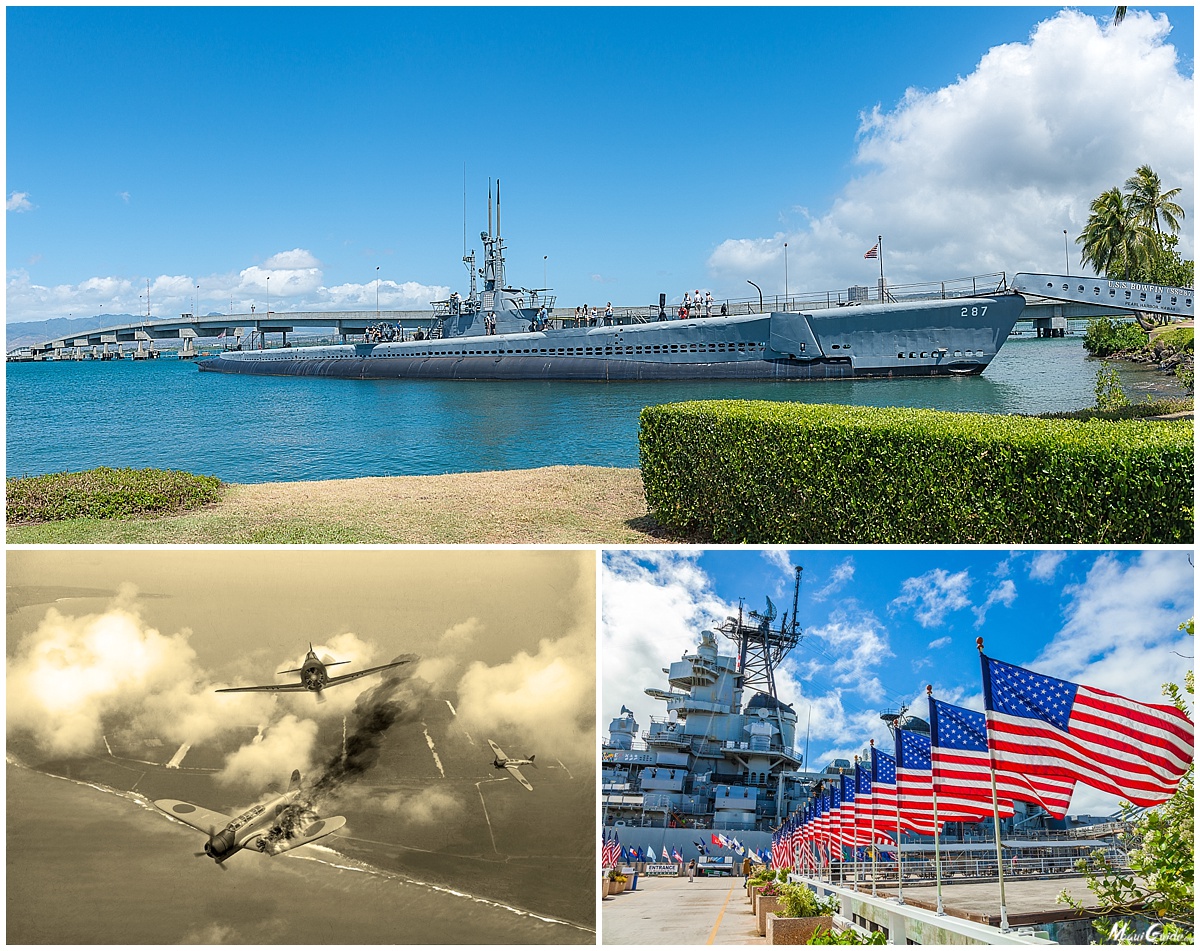 Cultural, Historical & Sightseeing Tour
Finally it was time to explore more of Oahu's major Hawaiian cultural attractions, as well as sightsee around some of the city's most prominent areas.
With insightful, expert narration given along the way by our tour guide, we were able to learn more about sites like 'Iolani Palace, the former offical royal residence of the rulers of the Kingdom of Hawaii, as well as the state of the great warrior and leader, King Kamehameha, and the Hawaii State Capitol.
We were also shown the historic Kawaiaha'o Church, the bustling areas of downtown Honolulu – including the stunning Chinatown area – as well as Waikiki, the upscale area of Kahala, and even the gorgeous Diamond Head Lookout.
Although I have been to Oahu before, I learned even more about the cultural sites and historical relevance of the island than I had on any other previous tour. I highly recommend this experience to all locals and travelers, whether it's your first time in Hawaii or you have been here before, as I certainly value the insight gained from our friendly and knowledgeable guide, as did the rest of my tour group.
We were dropped back off at Honolulu Airport for our 7:15pm flight back to Maui, and though it was a long day, it's an excellent way to squeeze in more than one Hawaiian Island on your next trip without sacrificing too much extra time.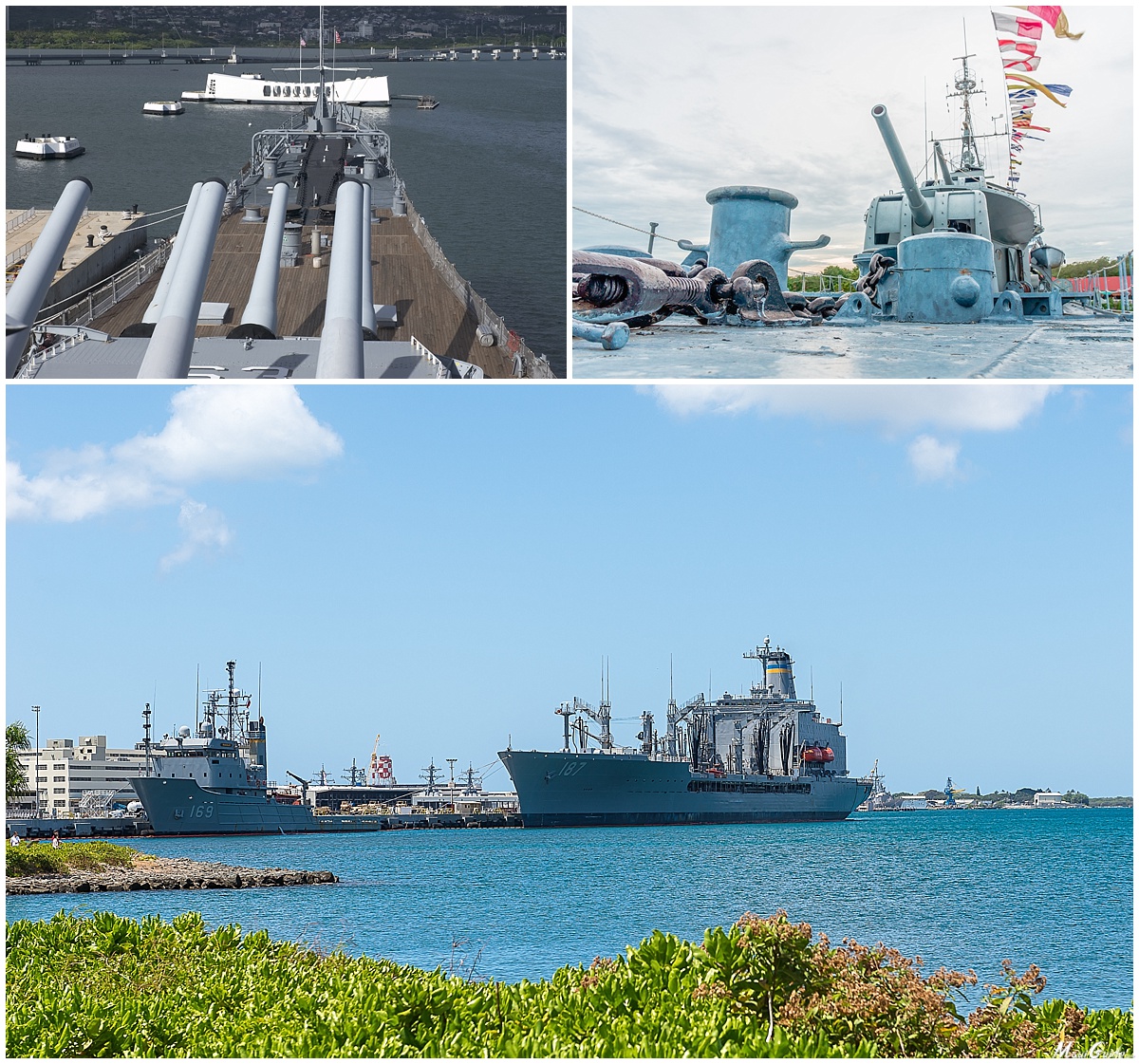 Trip Tips
When considering whether to book a tour with Pearl Harbor Tours, consider the following:
Reserve your tour online, or call 808-312-3705 or email [email protected] for more information. Mahalo for reading!