Here are some of our favorite Panoramic Photos from the south Maui region of Kihei and its surrounding areas.
Quiet North Kihei Beaches

We find ourselves spending more and more time on North Kihei beaches.  They're usually empty!
Mai Poina 'Oe La'u Beach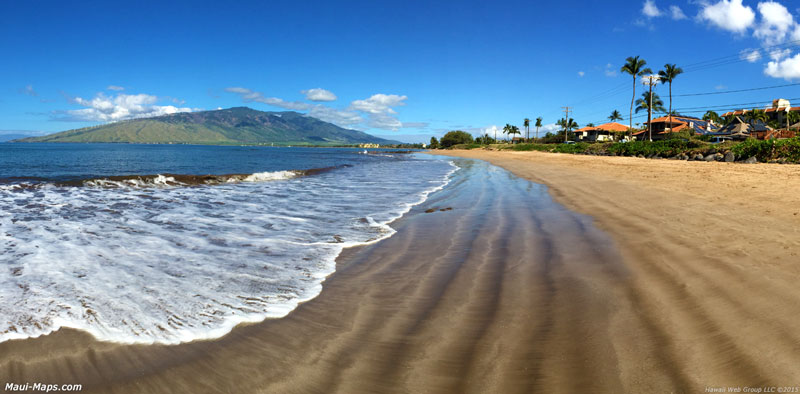 Mai Poina 'Oe La'u Beach is a gem!  It sits in front of the Kohea Kai Resort with rarely a soul on it.
North Kihei Beaches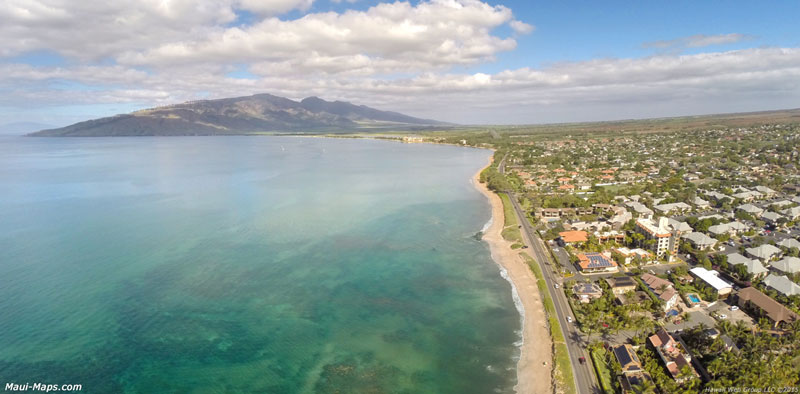 More of the undisturbed, convenient beaches of north Kihei.
Windy Day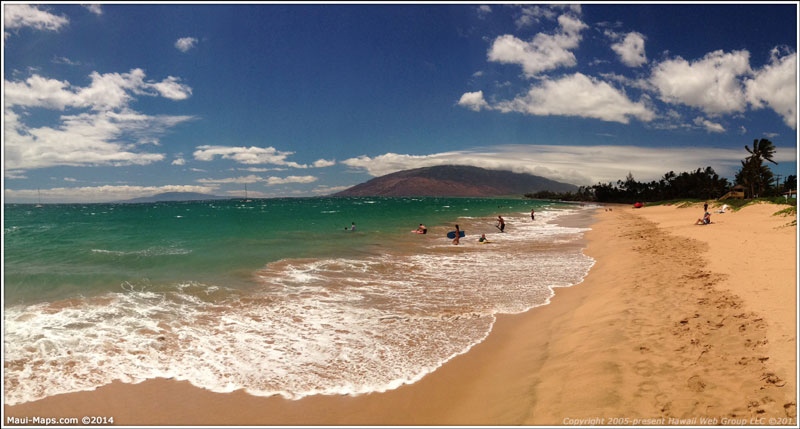 The wind doesn't stop us when going for a session at the beach!
The Cove

The Cove in Kihei is a great place to learn how to surf.  Just make sure to have booties!
Kamaole Beach Park 3 Sunset

Kamaole Beach III is great for sunsets.  Grab a chair, some food and drink, and life is good!
Empty Beach Day

Another day with barely anyone on the beach!
The Kams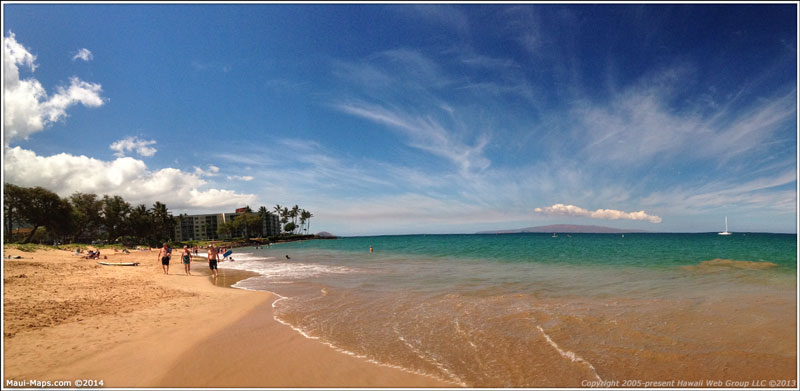 When it comes to sure fire fun, we always pick one of the Kams.
Keawakapu Sunset

Keawakapu beach is an absolute gem.  It makes our top 5 for best beaches in the world.
(Copyright 2010-present © Maui-Maps.com & MauiGuide.com. All Rights Reserved.)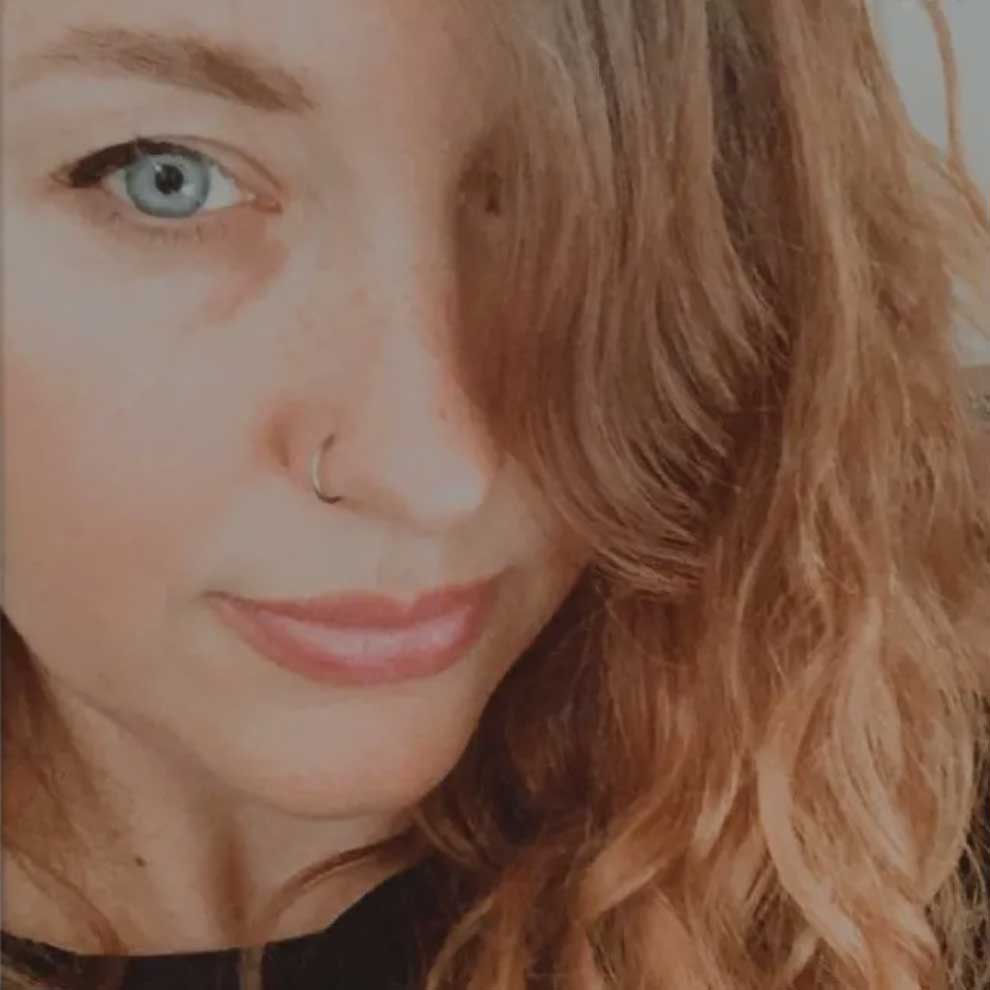 World Traveler, Digital Nomad, Small Business Enthusiast, and Lover of words!  Originally from Austin, Texas, I've lived on Maui for many years.  Currently in Los Angeles.