If you've never been to Maui before, planning your first trip can be overwhelming. When should you go? Where should you stay? What should you do? Instead of scouring the internet for your answers, we've packed everything you need to know before traveling to Maui into one post. Here, we'll answer the basic questions, like trip planning and where to stay. Then we'll delve deeper and round up can't-miss things to do and how to make it all come together. Here are your Maui travel tips.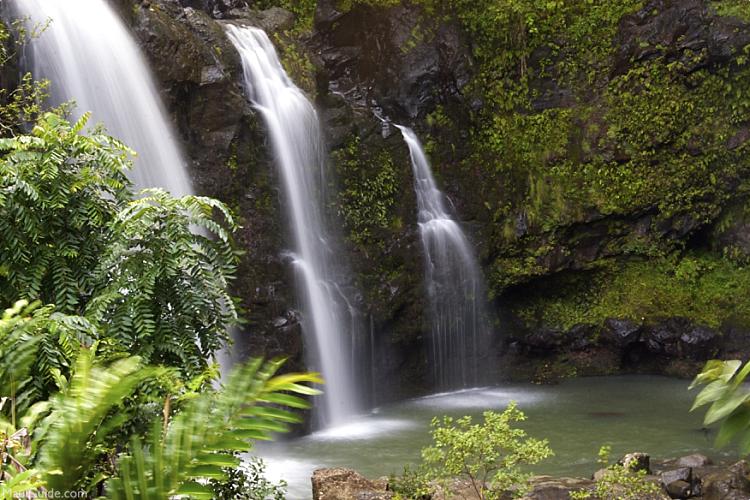 Practical Trip Planning
Tip #1: Figure Out The Best Time To Visit Maui For You Personally
Before you come to Maui, narrow down why you want to visit in the first place. Do you want to see whales? Are you coming to realize your lifelong dream of driving the road to Hana? Are you chasing warm weather?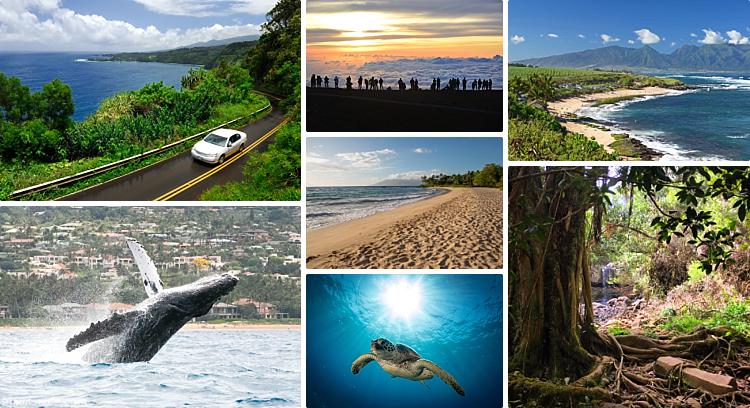 To maximize your trip, determine which season aligns with your Maui travel goals. If you want to watch whales, come in winter. If you want endless sunny beach days, consider coming in summer, Maui's dry season. For an in-depth guide, check out this 'Best Time To Visit Maui' post by our friends at Maui Accommodations Guide.
Tip #2: Fly Into Kahului Airport, OGG
There are actually three airports on Maui: Kapalua Airport (a small commuter airport), Hana Airport (which is basically just an airstrip), and Kahului Airport. Kahului Airport is the main airport on Maui, serviced by most major American airlines.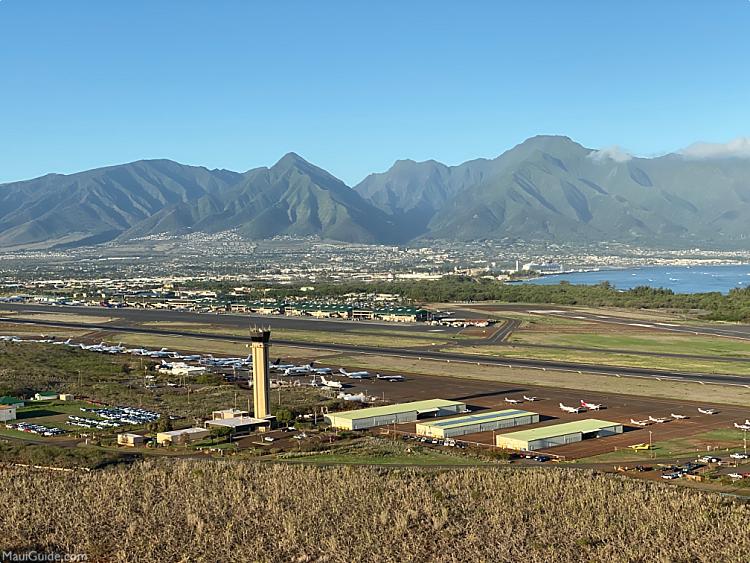 Some people like to fly to Oahu and then connect to Kapalua Airport if they're staying in West Maui, but Kahului Airport will have the best prices and dozens of direct daily flights to and from the West Coast.
Tip #3: Rent A Car!
Renting a car on Maui is a MUST. Maui may seem like a small island, but there is a lot of ground to cover. Renting a car allows you to explore the island at your own speed.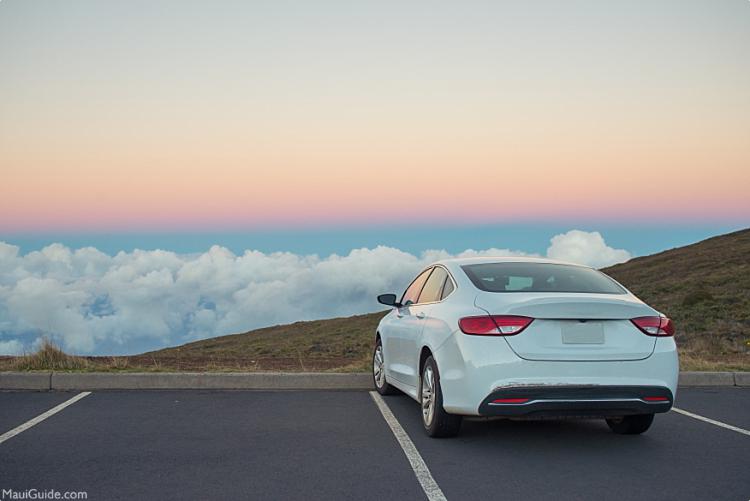 You can find cars from big-name rentals like Avis or Enterprise, or you can go with Turo or a locally-owned company like Kihei Rent-A-Car.
Tip #4: Stay In South Maui Or West Maui
South Maui (Kihei, Wailea, Makena) and West Maui (Lahaina, Kaanapali, Napili, Kapalua) are visitor hot spots. Here you'll find an endless array of restaurants, activities, sunny beaches, and fellow travelers.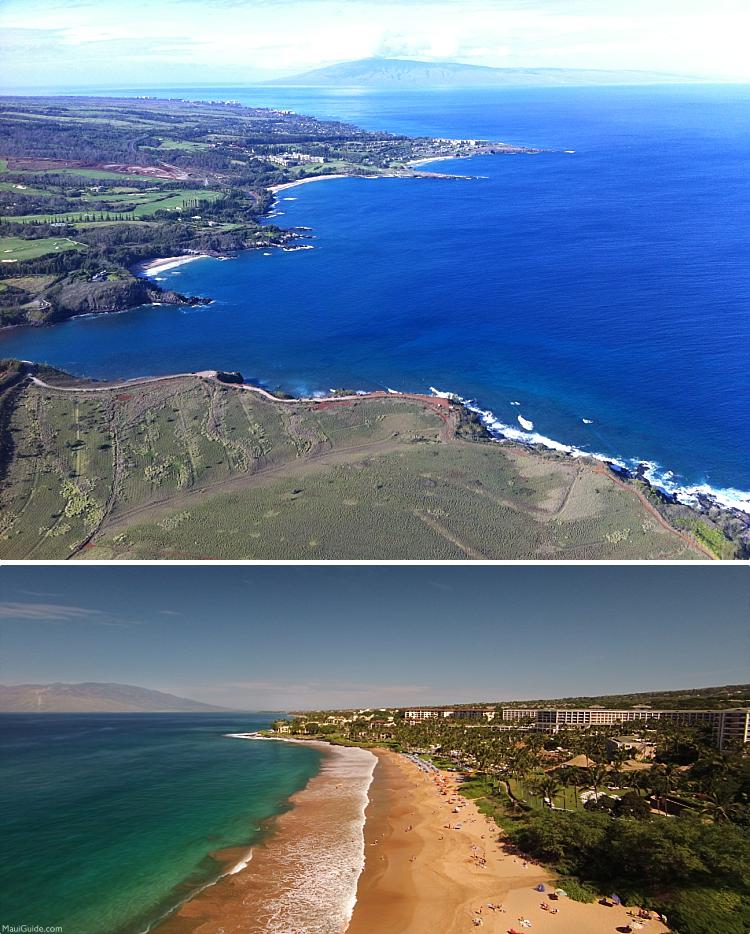 There are also many accommodations in these areas, from vacation condos to five-star luxury resorts. You can find great deals on condos in both locations. View the best South Maui Condos and West Maui Condos.
Tip #5: Visit In Winter Or Early Spring For Whale Watching
If you have your heart set on whale watching, visit Maui during whale season. From December to April, Maui is the best place in Hawaii for whale watching.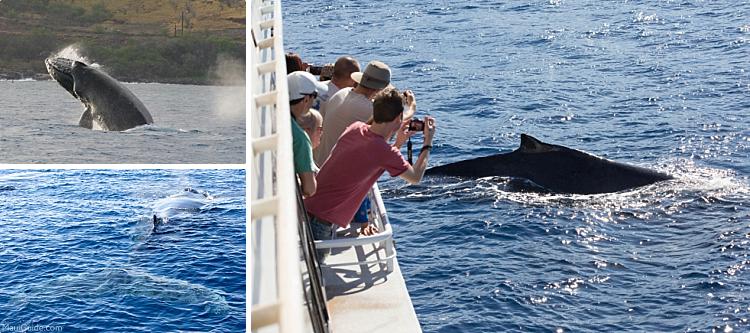 If you do visit in whale season, go on a whale watch with Kai Kanani. Their service alone makes them one of the best tour boats on Maui. Plus, if you don't see whales on your tour, you can rebook for free (conditions apply).
Now For The Fun Part… Best Things To Do!
Tip #6: Do Not Miss Haleakala Crater
If anyone asks me what the best thing to do on Maui is, I always say visit Haleakala Crater. Haleakala rises to 10,023 feet, which in itself is impressive. The views from that elevation— coupled with Haleakala's expansive volcanic crater— make it one of the most stunning destinations in the world.
Sunrise and sunset are popular times to visit Haleakala National Park. Sunrise requires advanced reservations, which are hard to come by. Most people now opt to watch the sunset from the summit, but it is becoming increasingly overcrowded and less enjoyable than it once was.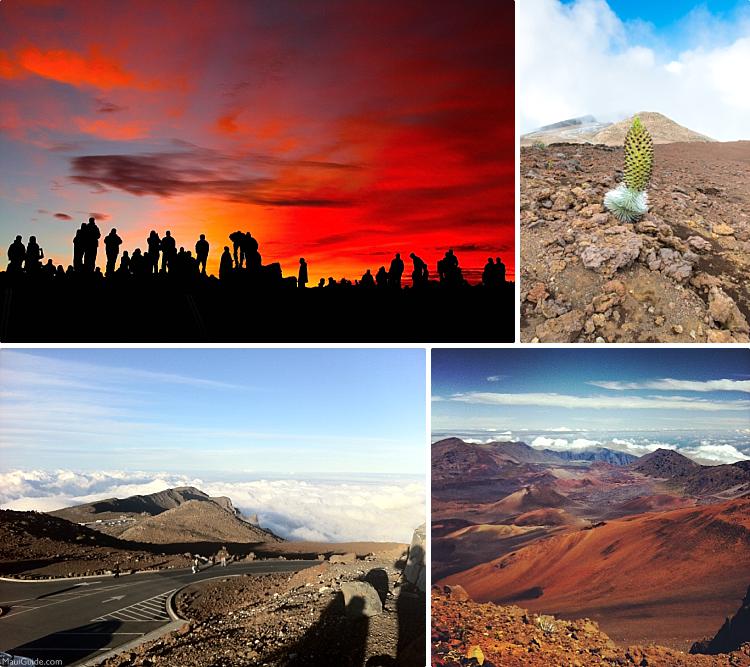 For that reason, I recommend taking a sunrise tour with Haleakala EcoTours. Yes, you will spend a little extra money taking a tour. But you'll forgo the hassle of getting a reservation and the looong early morning drive to the summit.
If you're more interested in exploring Haleakala's miles of hiking trails, consider a hiking excursion with Humble Tours. This tour treks three very different hiking trails within the park, giving you a unique perspective and understanding of Haleakala that most visitors miss out on.
Tip #7: Go Snorkeling!
This might seem like a basic Maui travel tip. But seriously— don't miss out on snorkeling! It's one of the best (and easiest) things to do on Maui.
You can snorkel off the beach at places like Honolua Bay, Maluaka Beach, and Olowalu. Just be sure to assess conditions and your skill level and always snorkel with a buddy. Check out the Maui Snorkel Report for today's conditions, recommendations, and ratings for different snorkel spots around Maui.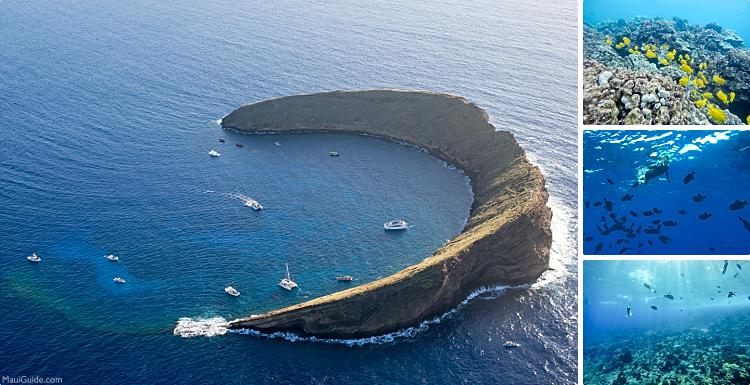 You can also take a snorkeling boat trip, which can be a lot of fun— and great for newer snorkelers or solo travelers. Redline Rafting is a great option. Redline takes small group tours to Molokini Crater, and they're one of the first boats to the crater in the morning. This allows you to explore Molokini's underwater world before it gets overcrowded.
Tip #8: Spend Some Time On The Water
And while we're on the subject of snorkeling… Give yourself some time above the water while on Maui. The views of the island from offshore are to die for.
If you're the adventurous type, grab a paddle and hop on a kayak tour. This is a unique way to explore the coastline, and most kayak tours include snorkeling stops.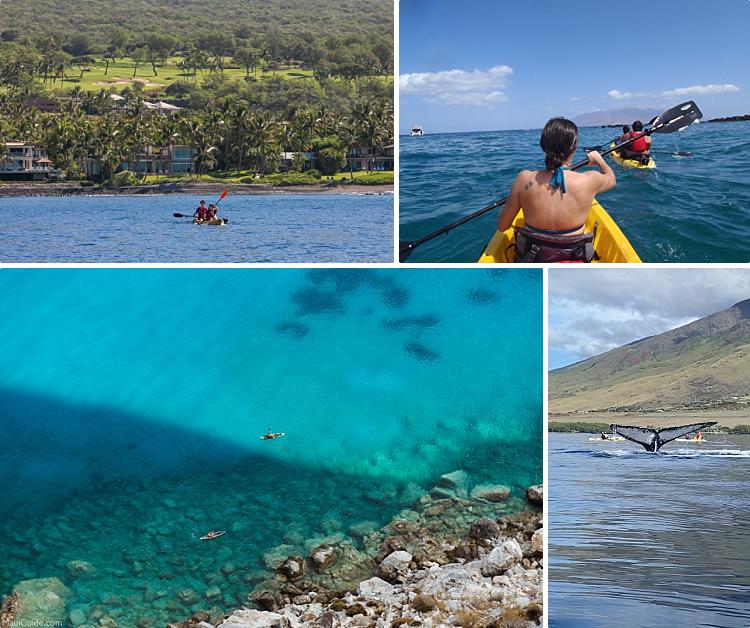 If you prefer a relaxing trip, look no further than Maui Custom Charters. As the name suggests, Maui Custom Charters offers private, customizable sailing charters aboard their 42-foot sailboat, Nova. It doesn't get better than cruising through Maui's waters aboard your own luxurious sailboat.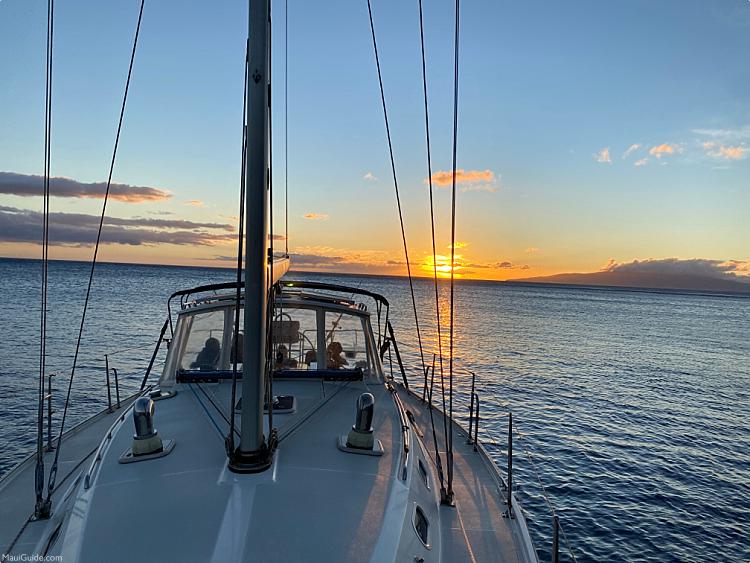 Tip #9: If You're Trying To Experience The Road To Hana In One Day, Just Book A Tour.
Some Maui visitors swear up and down that driving yourself is the only way to experience the Road to Hana. Others believe taking a tour is the best option.
Here's my take: if you're planning on staying the night or spending multiple days in Hana, drive the road yourself.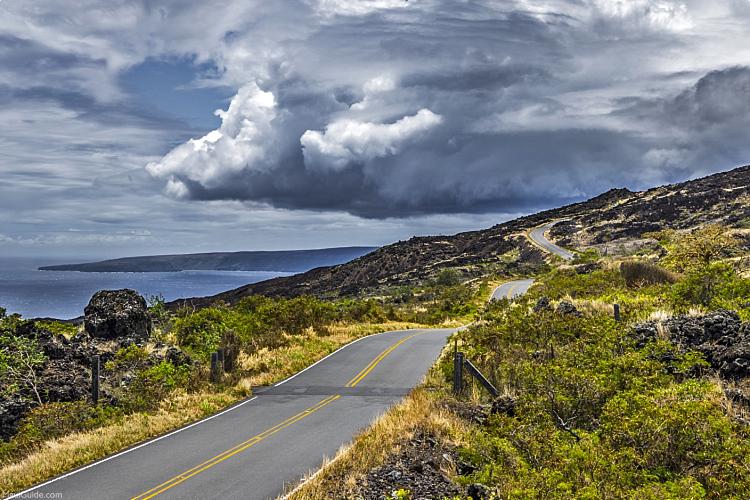 If you're trying to cram the experience into one day, take a tour. Your tour guide will know all the best stops, you won't have to worry about making a reservation for Waiʻanapanapa State Park, and better yet, you can enjoy all the beautiful sights without diverting your focus to the road. Here are some of the top Road to Hana tours.
Safety Tips
Accidents happen, even in paradise. Here are some top safety tips for first-time visitors.
Tip #10: Pay Attention To Weather Alerts.
This includes high surf warnings, high wind advisories, brown water advisories, and flash flood warnings.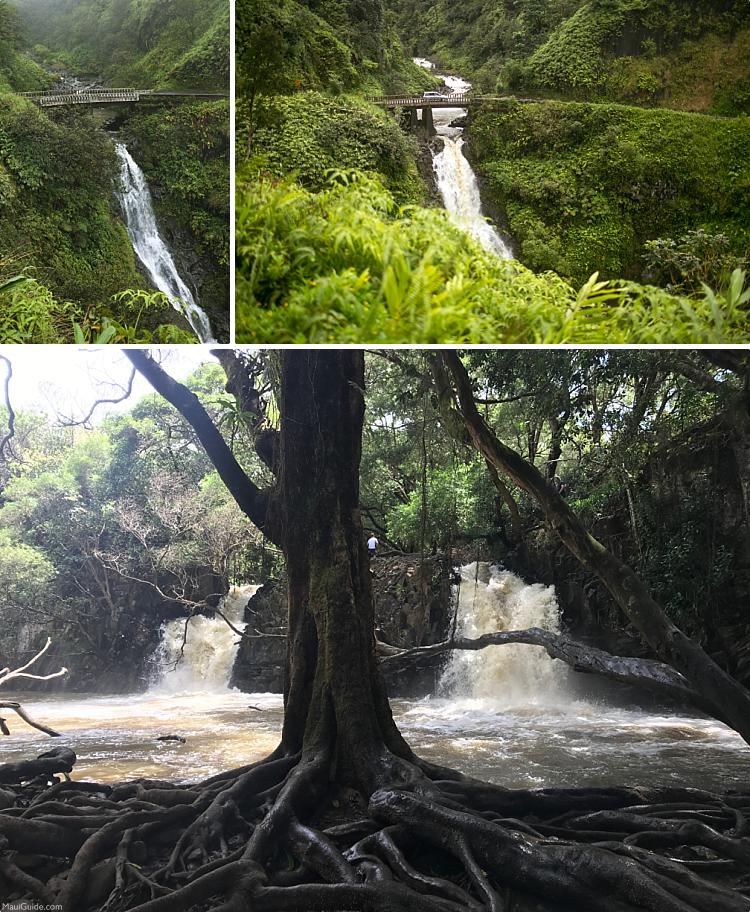 It's a good idea to check the weather before heading out on an excursion. The last thing you want to do is get caught in a flash flood while hiking in Hana or get pushed out to sea by strong winds while snorkeling. The Maui 24/7 Facebook page is a good resource, as well as the National Weather Service.
This blog post also expands on some of these points and includes more helpful information about what not to do on Maui.
Tip #11: Keep Valuables Out Of Sight While Exploring
Smash-and-grab crimes are common on Maui, especially in remote areas. However, I'm happy to report that they are almost entirely avoidable.
Keep all your valuables out of sight if you're leaving your car. The car should be empty: no backpacks on the seat, no wallets on the dash, and don't even leave a cooler visible. You don't want to give anyone any reason to suspect your car is worth breaking into.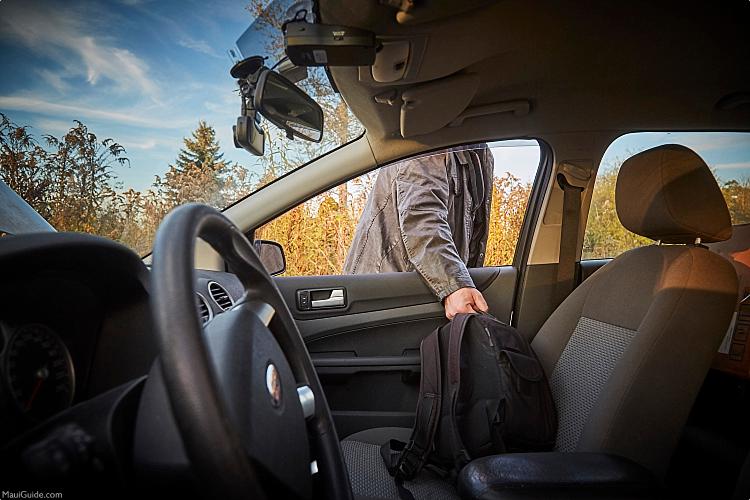 If you must keep luggage or valuables with you, put it in your trunk before you leave your accommodation and don't open it once you park. Some unsavory characters will wait in remote visitor destinations, watch as people stash stuff, then bust into their trunks.
Otherwise, leave the valuables at your accommodation or store them somewhere like Bounce Luggage Storage while you explore.
Tip #12: Never Turn Your Back To The Ocean And Learn How To Assess Conditions Before Swimming Or Snorkeling
The ocean is a powerful force, especially when you're on an island in the middle of the Pacific. It's important to know what to look for to keep you and your family safe.
If you're unsure about ocean conditions, talk to locals or a lifeguard; they'll be happy to help you. Maui lifeguards are stationed at Hoʻokipa Beach Park, Baldwin Beach, Kanaha, the Kamaʻole Parks, Makena State Park, Hanakaoʻo Beach, and DT Fleming.  Most of these spots are pretty dangerous, especially Ho'okipa and Makena.

I could write a thousand pages of helpful Maui travel tips. But if you're a first-time visitor, this post will get your ball rolling in the right direction. Repeat visitors: What's your best Maui tip? Let us know in the comments!
---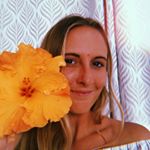 Born and raised on Maui, I have a deep love for language and writing. At present, I work as a content writer at Hawaii Web Group, where I have the opportunity to showcase my passion for storytelling. Being a part of Hawaiian culture, storytelling holds a special place, and I am thrilled to be able to share the tales of the amazing people, beautiful locations, and fascinating customs that make Maui such an incredible place to call home.