Besides all the other challenges with living in a pandemic era, most Hawaii residents have been hit harder than the rest of the country financially. Very little business is being done on our tourism-reliant islands. As we drive through the ghost towns of Lahaina and Paia with boarded up shops and open parking spaces, it's hard to stay positive. But every once in awhile there's a glimmer of hope. Someone somewhere is succeeding by being creative. Another person is starting a new business. And some existing business owners are putting all of their non-child-rearing hours into pivoting online or to different industries.
Our good friends at Soley Aloha are just such people, only they had to do far more than pivot when the Maui Tropical Plantation closed down.
Below are some questions we were dying to have answered by Billie and her beautiful little family:
1I first became aware of your skills and work ethic when seeing your incredible photography around the Maui Tropical Plantation and was thrilled when you opened a shop there.  With the property's massive renovations and slow growth, I was worried foot traffic wouldn't be enough to sustain your shop (at least at first.) Since then, you not only had enough foot traffic, but locals and visitors made special trips to the plantation specifically to buy your clothing, jewelry, art, and more.  It's hard to find a car that's not sporting your iconic minimalistic "ALOHA" sticker nowadays.  Your success wasn't a surprise, considering the quality of the work and the thoughtful style of your shop.  But it must have come as a surprise and an extra blow when the Tropical Plantation shutdown.  Were you expecting it, and how did you first handle the news?
Well, first off we are so grateful for our time at Maui Tropical Plantation. It was and will always be such a special part of the journey. We are both so thankful and humbled by the ongoing support from our loyal customer base near and far as the brand has expanded slowly but surely. The COVID hit was a hard one in March while we were gearing up for what we thought was going to be our best Spring/Summer yet. Obviously, life had other plans, and I think it was a huge blow to everyone island-wide. The reopening in June of the MTP property showed a lot of promise, so we set up, got up and running again, and were optimistic. The second more official shutdown in July was the hard one. The three years of growth and love in the heart of Waikapu valley came to an abrupt stop. We felt all the emotions as you can imagine. We had momentum going and we had to decide if we were ready to let go for a while or take this as an opportunity to take the business in a new direction. We chose to turn the negative into positive and looked for new opportunities. We were given a chance to see the light in the darkness and to move forward, giving our all which brings us here to today.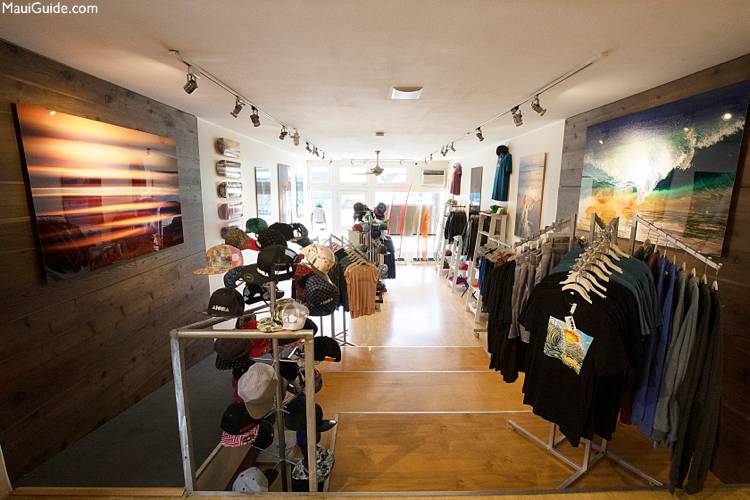 2I assume your focus went pretty quickly to growing your sales online (we're revamping our Maui shopping page right now.) What steps have you made and what kind of results have you seen since making them?
First sign of the pandemic, and we didn't hesitate for a second to switch our gears online. It was a project that for the first couple of years of our new business, and becoming parents, had been pushed to the back burner. In the Spring of 2019, we revamped the website so there was movement but the COVID pause gave us time to dial it in. One of the main pivots we did online was to upload all the products of our local vendors, as many of them did not have websites of their own and mostly relied on brick and mortar locations. Our vendors are like family to us, and we knew we needed to support them. Doubling down on social marketing as well as focusing on our newsletter that offers exclusive discounts are some other avenues we expanded on, which have shown promising results. Websites are no joke as you know well. They take time, effort, and require fast-evolving knowledge. We are lucky enough to have our employee Carole Berthiaume who is a webmaster and a shining light, Stu who is an amazing photographer with a technical vision, and myself who I like to think about as the glue that kinda holds all the walls in place and fills in all the gaps. It all added up and off we went.
3This is the question we are most interested in. With every town on Maui being mostly shut down, it's rare to see any existing shops open again. Our friends, John and Anna, had to leave their Kai Pua Art Studio on Front Street (remember the one with the live glass blowing in the window and all the beautiful locally-made paintings and jewelry?) Well, they shared their story with me of how relentless Front Street landlords can be during the COVID crisis (maybe that will be our next interview?) Most people wouldn't believe how much it costs to rent a small shop in Lahaina or Paia town. Another friend, Stan of Alice in Hulaland, reopened for a brief period only to close again, and today he officially opened up again. That's why it came as a surprise to see you open up in the heart of Paia Town, a spot with commercial rents that rival prime Front Street Lahaina as well as Wailea and Kaanapali resorts. What made this possible? What plan have you laid out for POST-COVID Maui retail?
That's a fun one to answer because I will remember the conversation for the rest of my life…Stu and I looked at each other, all the hard work and sacrifices, all the uncertainty in the world, and decided who better to believe in than ourselves. The intention behind this business is built off something we believe strongly in. It's about Aloha being at the forefront of our lives. It's about community, accountability for our actions, living and being present, taking care of the 'āina and each other. We support over 20 local vendors and we felt strong enough in that decisive moment to believe a little harder and give it our all, not just for us but for the community. If you know us Soleys, our passion and love is a hard flame to put out and the world needs light, love, and aloha now more than ever so we decided to keep showing up. We were fortunate and fast-acting enough to receive some assistance from the SBA loan, so that definitely played a factor in it all. Moving forward is our hope for the future; One foot in front of the other.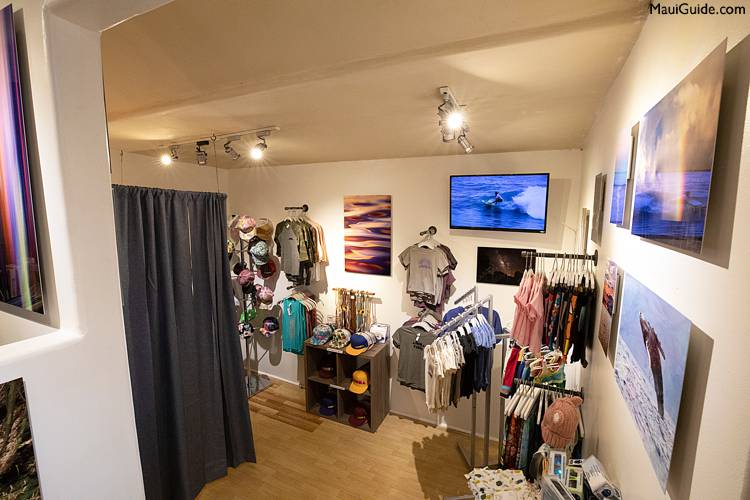 4Once our island begins to see a degree of visitors that make tourism sustainable, it's very possible we'll see Maui become overcrowded again. This has sparked strong arguments on both sides. What are your thoughts on deliberately limiting vacation access to our islands?
We see this as a very unique opportunity for the island to rebuild itself in a more balanced and self-sustaining manner. We have all felt the repercussions of no tourists on island and the dramatic effects, but we have also all seen and experienced empty beaches with no trash, marine life coming back in a big way, and a sense of community including the importance of family time and shopping locally. We have hopes that we can find a better balance than what was there once before. The infrastructure couldn't handle what was happening before so we need that to stay at the forefront of our minds as we move forward as an island.
5You've built a beautiful brand, and offer the highest quality products. This alone is a major accomplishment. Where do you see Soley Aloha in 10 years? 20 years?
Gosh, 7 months ago we had a vision of what the future looked like. It was expanding wholesale to neighbor islands. Expanding the brand into more of an affordable surf-based apparel line that had something to offer for every family member. As of lately though, we have re-focused on being and living in the present. It's important for us to focus on how far we've come and how much gratitude we have to show up to our shop in this beautiful, wonderful Paia Town that we get to call home.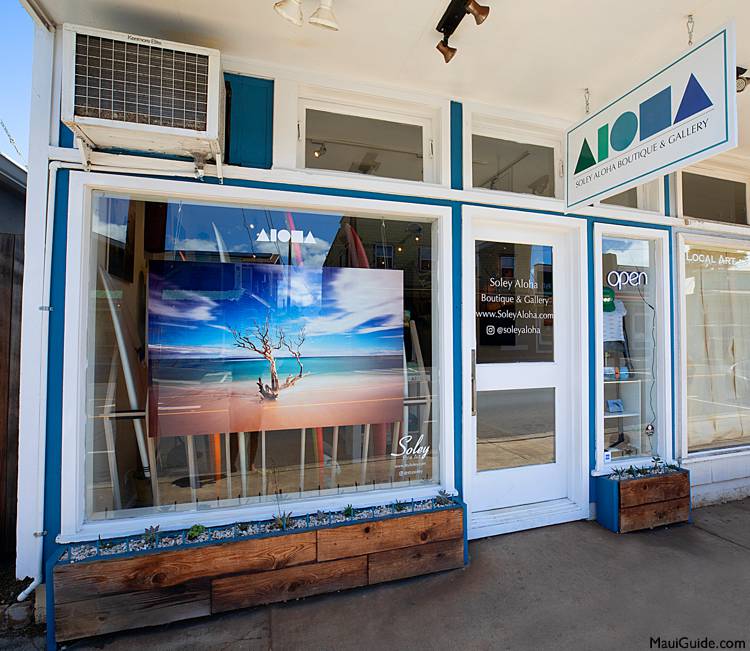 6Though you've definitely been busy moving your shop and working on drumming up online sales and exposure to the new location, it's nice to hear you've found some time to enjoy our very quiet island. Personally, every second that isn't going towards work or family is being used to explore empty beaches and great hikes. Does any spot or experience during your pandemic leisure time jump out as a favorite?
Big Beach all day. We named our baby girl Keegan Makena because who can resist any day at Makena? And now with no one in sight, it's a truly special, magical day.
Thanks so much for the opportunity to share our little story built off hopes, dreams, and aloha.
You can visit Soley Aloha at 83A Hana Highway in Paia Town.
Tuesday-Saturday from 11am-5pm

15% Kama'āina All Day, Every Day!
You might also like our SIP ME interview.
---
GIVEAWAY!!!!
Stu and Billie did a giveaway for those reading this article.  They gave away 1 Hat, 1 bendi cup, 1 pair of Aloha socks, and 1 decal.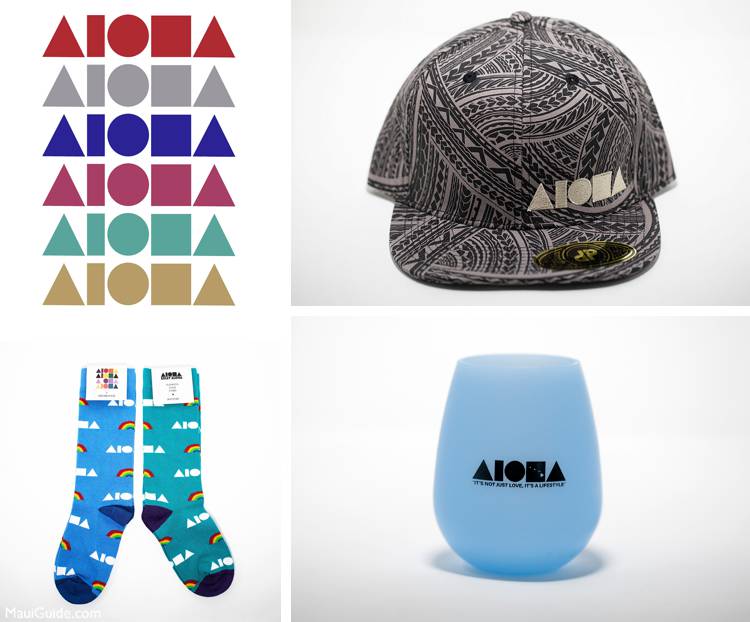 Who won?  Will you do more giveaways?
The giveaway ended on October 5th with Faith Beatty's name being pulled from a hat.  If you're interested in entering more giveaways, let us know in comments and share what your favorite thing about Maui is!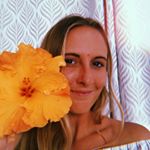 Born and raised on Maui, I have a deep love for language and writing. At present, I work as a content writer at Hawaii Web Group, where I have the opportunity to showcase my passion for storytelling. Being a part of Hawaiian culture, storytelling holds a special place, and I am thrilled to be able to share the tales of the amazing people, beautiful locations, and fascinating customs that make Maui such an incredible place to call home.