Here are some of our favorite Panoramic Photos from recent trips to Kauai, Hawaii.
Hanalei Bay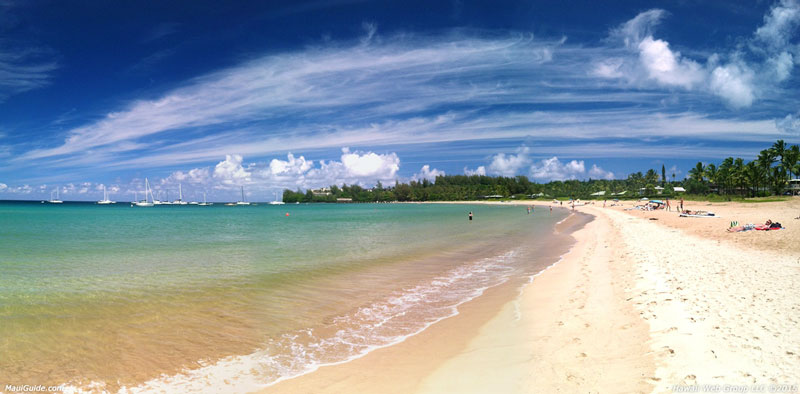 Whenever we stay on the Garden Isle, we rent a house in Hanalei Bay on the north shore. We love the beaches and laid back vibe.
Waimea Canyon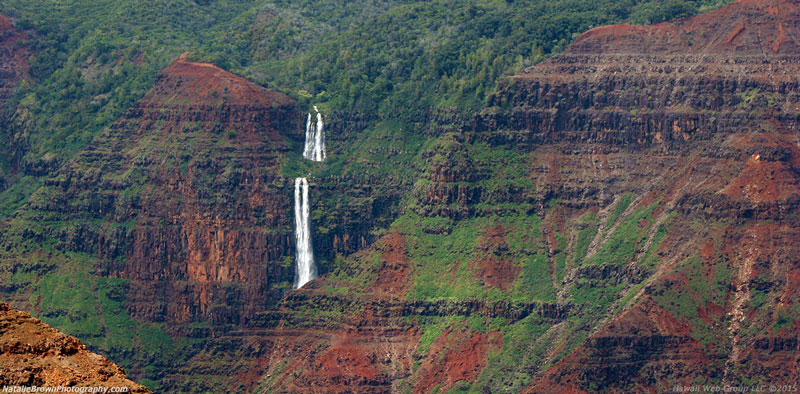 In our opinion, Waimea Canyon is even more beautiful than the Grand Canyon.
Taro Fields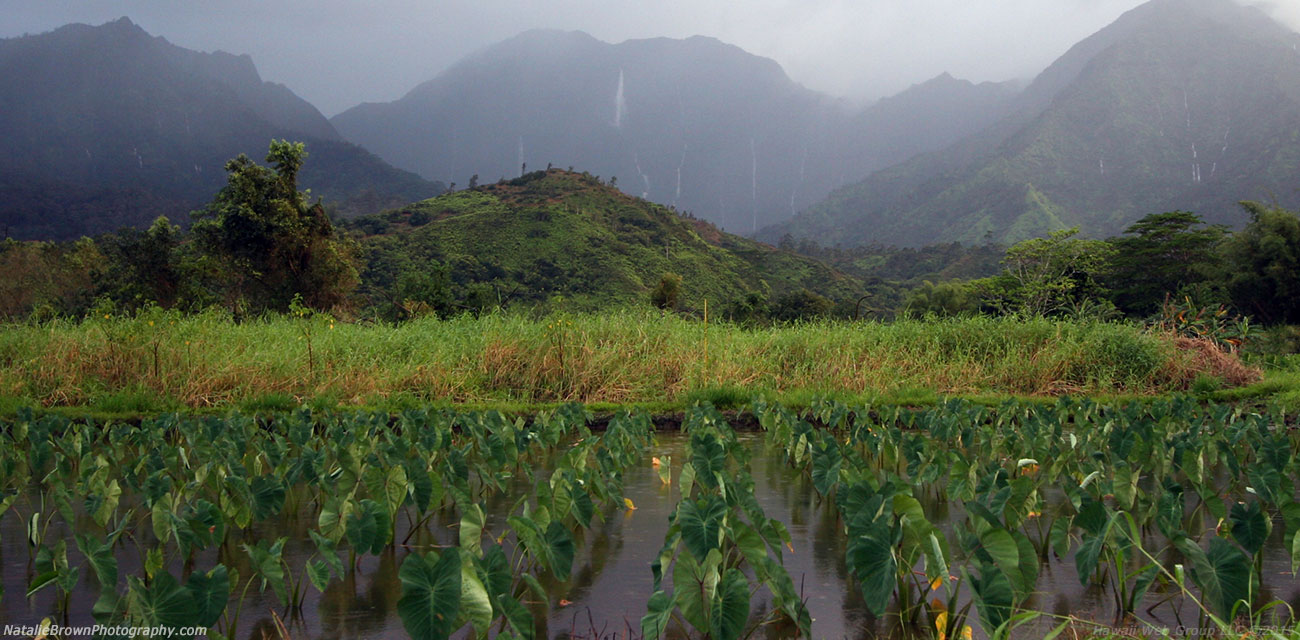 Taro loves growing in Hawaii, and we love it growing here!
Sunset Clouds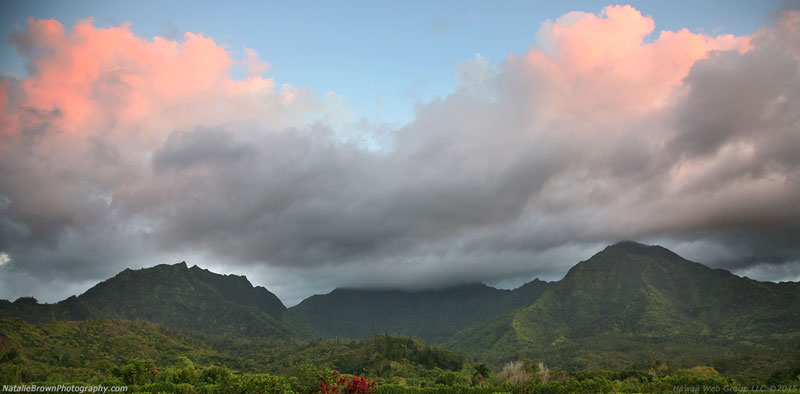 It rains quite a bit on Kauai, which makes for great cloud formations for sunset.
Rainbow Falls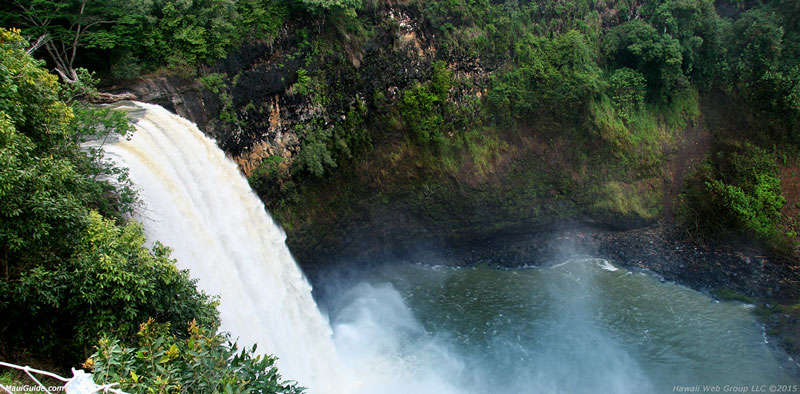 This was on a particularly wet day.  Heavy rains caused flash floods and spectacular waterfalls.
Hanalei Bay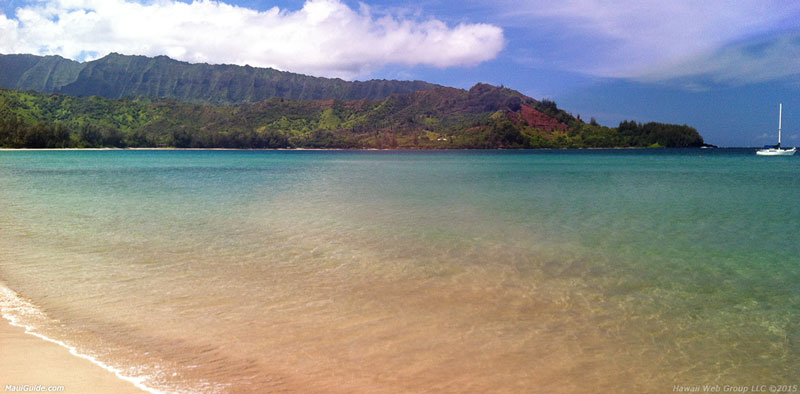 Puff the Magic Dragon taking a snooze.
Poipu Sunset
The waves were fun this day at Poipu, and the sunset was highlighted by some gorgeous rain clouds.
Na Pali Coast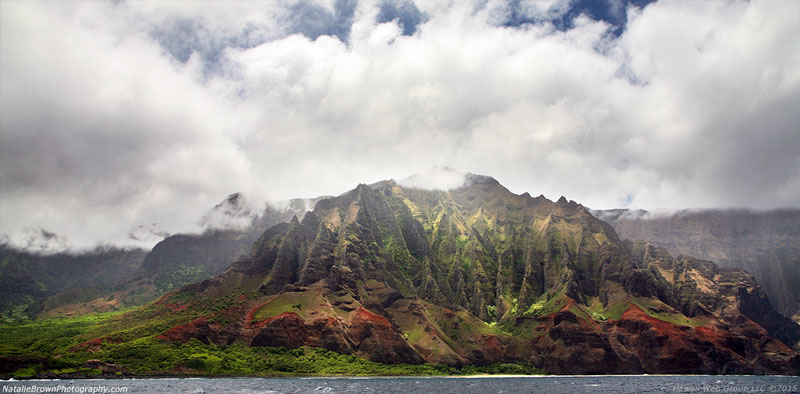 Like no place on Earth, the Na Pali Coast is a powerful place to visit and view.
Na Pali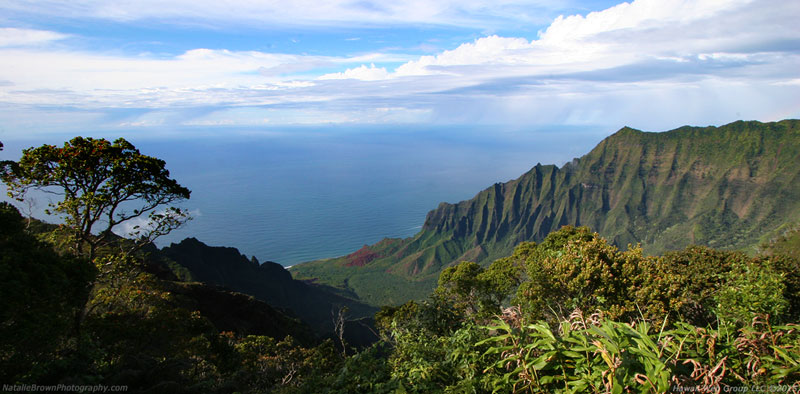 A different perspective of the same spot from above.
Hanalei Views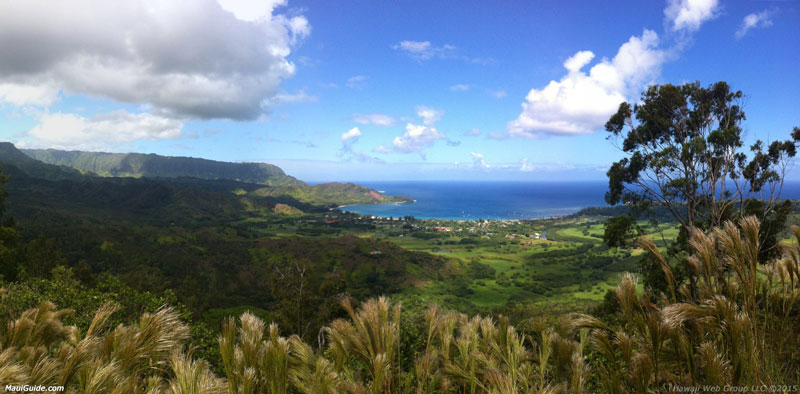 Up high hiking, we got some great views of Hanalei from above.
Pau Hana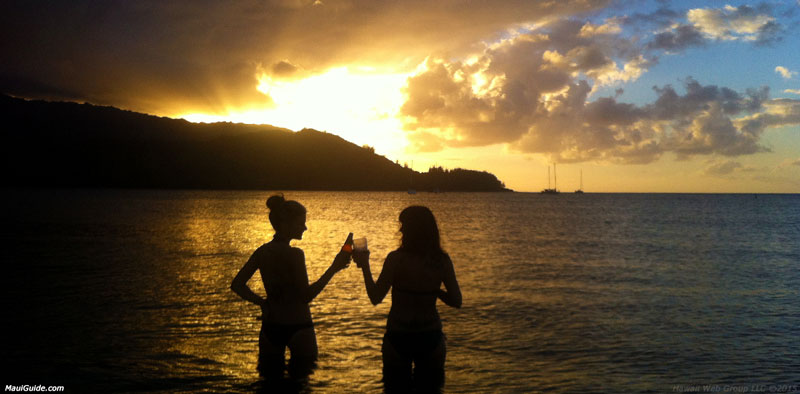 We thought we'd end this page with a pau hana cocktail and sunset.  Mahalo for checking this out and sharing it with your friends!
(Copyright 2010-present © Maui-Maps.com & MauiGuide.com. All Rights Reserved.)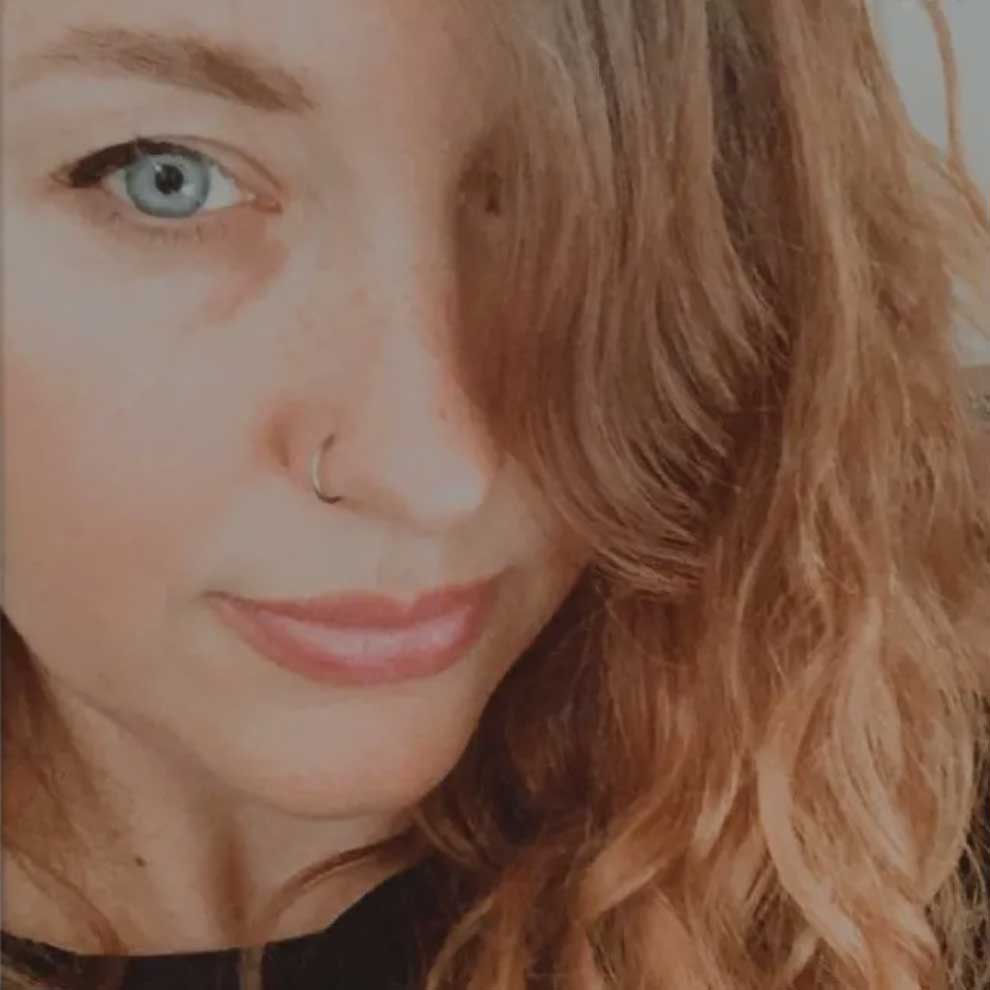 World Traveler, Digital Nomad, Small Business Enthusiast, and Lover of words!  Originally from Austin, Texas, I've lived on Maui for many years.  Currently in Los Angeles.