Here are some of our favorite Panoramic Photos of Hana, Maui, Hawaii.
Travaasa Hana Hotel

The Travaasa Hana meanders around Hana Town.  It's hard to know it even there until you realize that it's EVERYWHERE.  What a great spot to stay!
Hana Bay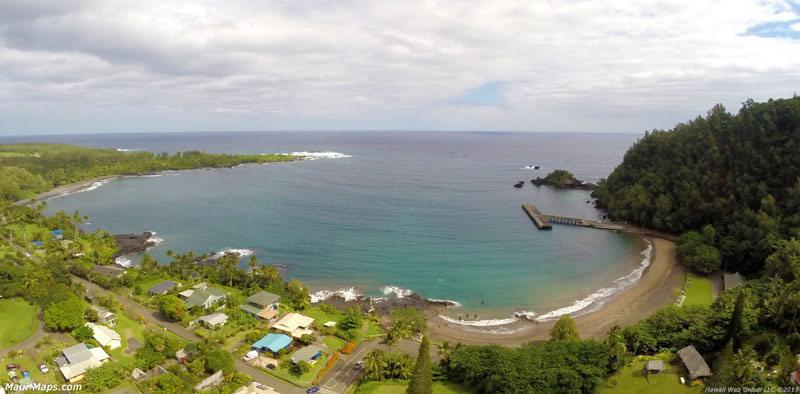 You can't beat the slow-pace and pure beauty of Hana Bay on a sunny day! A must for stops to Hana.

Hamoa Beach Shade
One of the reasons we love Hamoa Beach so much is that it has plenty of shade.  One of MANY reasons.
Tide Pools in front of Sea Ranch Cottages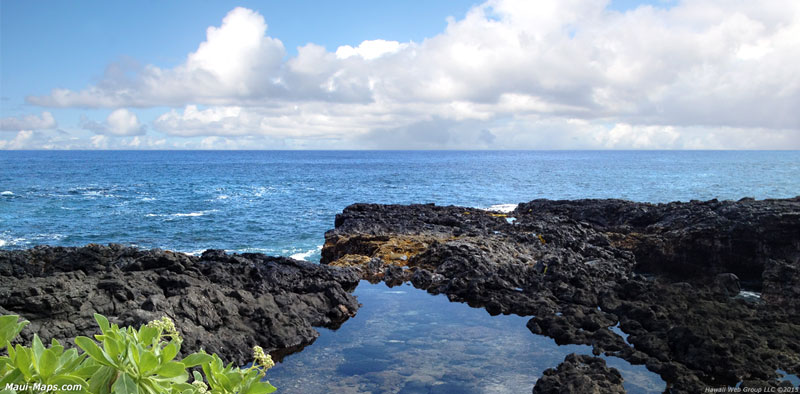 In front of the Travaasa Hana Sea Ranch Cottages, you'll find some beautiful tide pools.
Path to Fagan's Cross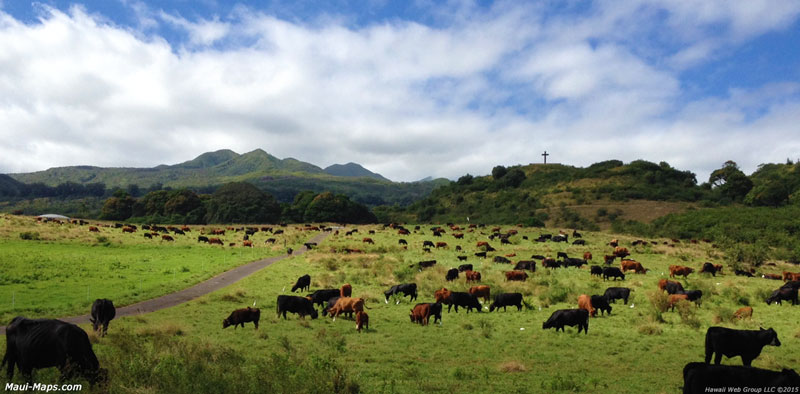 And just behind Travaasa are some fields belonging to very happy cows. That's the path for hiking up to Fagan's Cross.

Keanae Coastline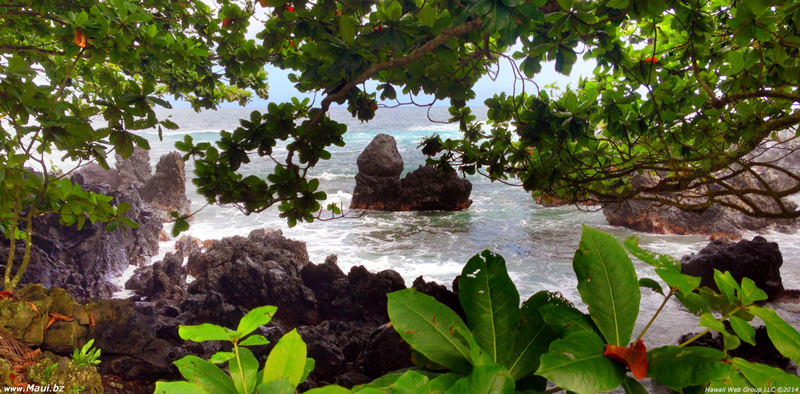 Keanae is a very special place with an interesting history.  You can find beauty in every nook.
Wai'anapanapa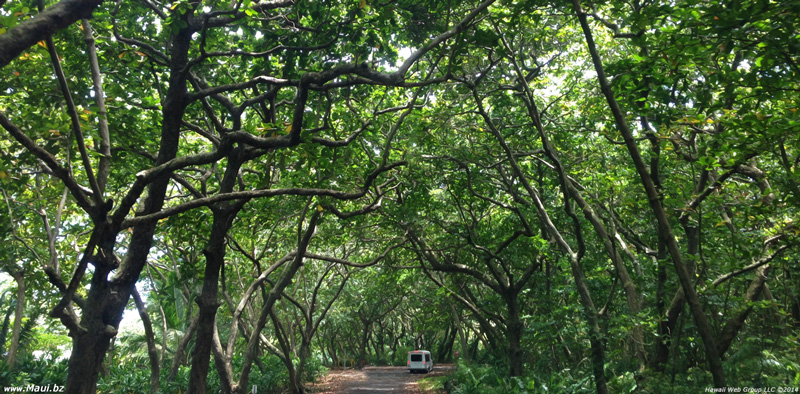 Wai'anapanapa State Park isn't just beautiful for its black sand beaches and fresh water caves.  Just look up!
Hidden Waterfalls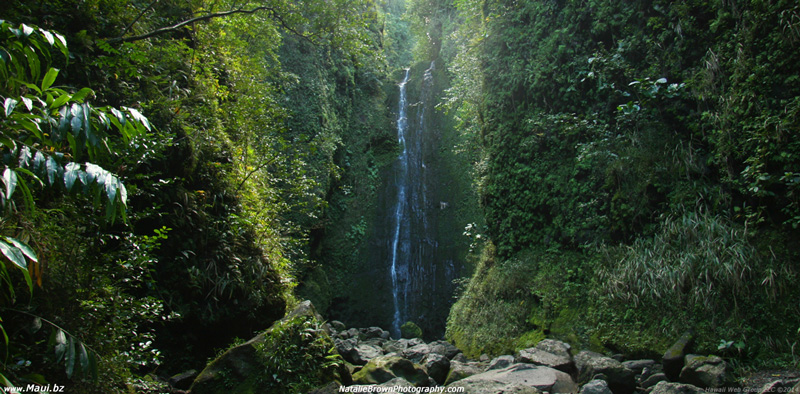 Maui is home to too many waterfalls to count (or even discover.)  Here's another gem tucked away from the masses.
Palapala Ho'omau Church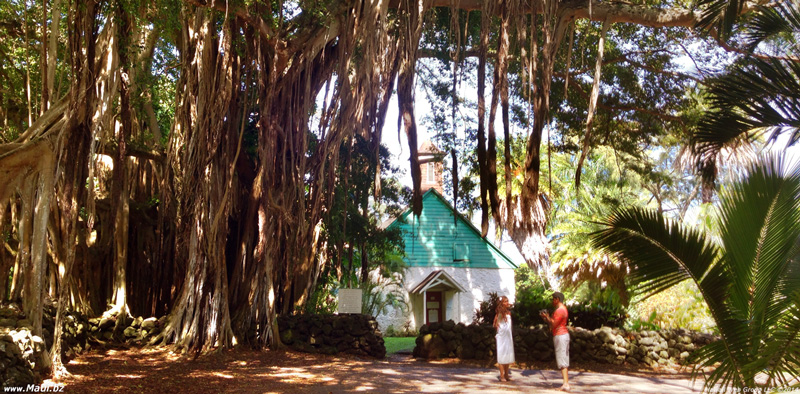 Palapala Ho'omau Church has the most beautiful grounds surrounding it.  Banyans, flowers, and views of the ocean.
Hamoa Beach

This shot was taken mid-day.  The water lights up in the wildest, unreal way.  So beautiful.
Rugged Hana Coastline

This is just south of Hamoa Beach.  There's not much room for laying out, but it's a fun walk.
Camping Sessions

For camping, we highly suggest sticking to Kipahulu at O'heo Gulch (Seven Sacred Pools.)  This was a more challenging trip.
Hana Explorations

So much beauty to explore on the east side!  We love Hana!
Red Sand

Though the walk is sketchy and not recommended most, the beach is really unique because of the red sand and the naked people.
Hana Bay Sunrise

Yes, south and west Maui enjoy the best sunsets on the island.  BUT, sunrise can't be beat in Hana.
(Copyright 2010-present © Maui-Maps.com & MauiGuide.com. All Rights Reserved.)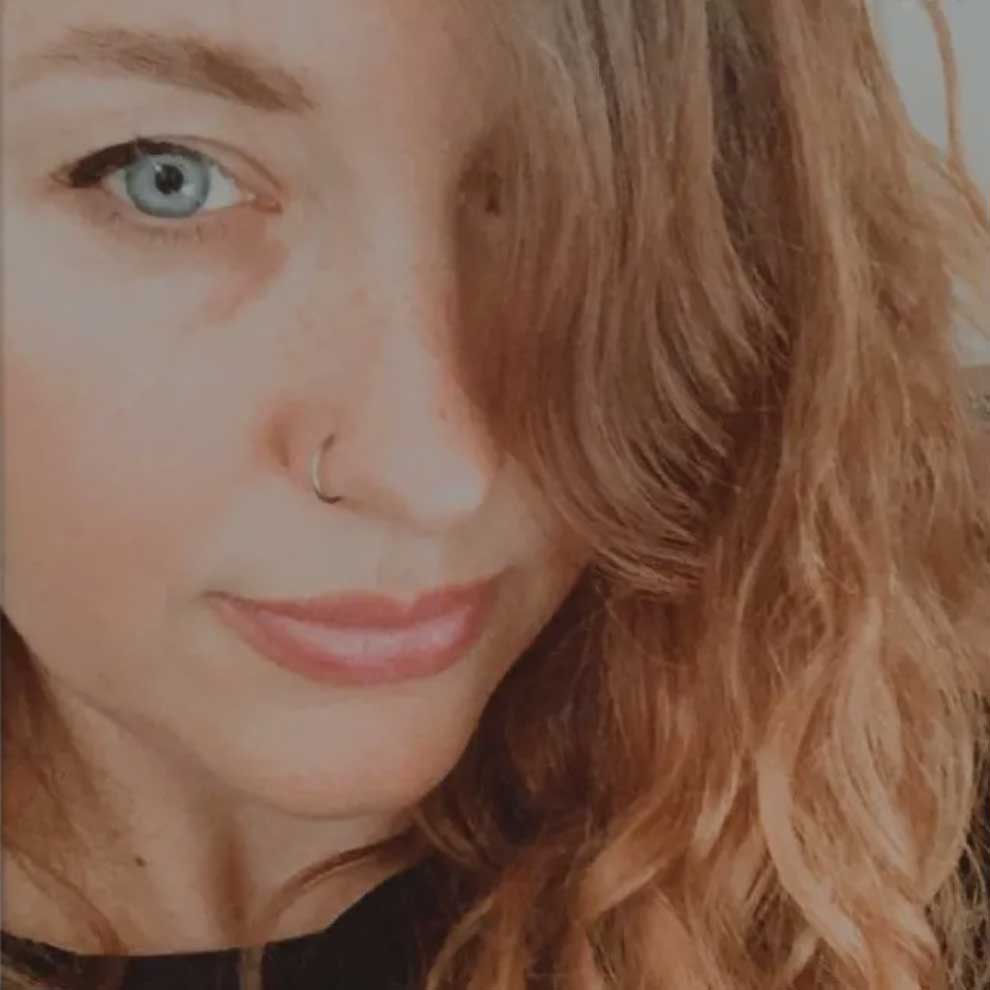 World Traveler, Digital Nomad, Small Business Enthusiast, and Lover of words!  Originally from Austin, Texas, I've lived on Maui for many years.  Currently in Los Angeles.