Here are some of our favorite Panoramic Photos from the north Maui region of Haiku and its surrounding areas.
Peahi Awakes!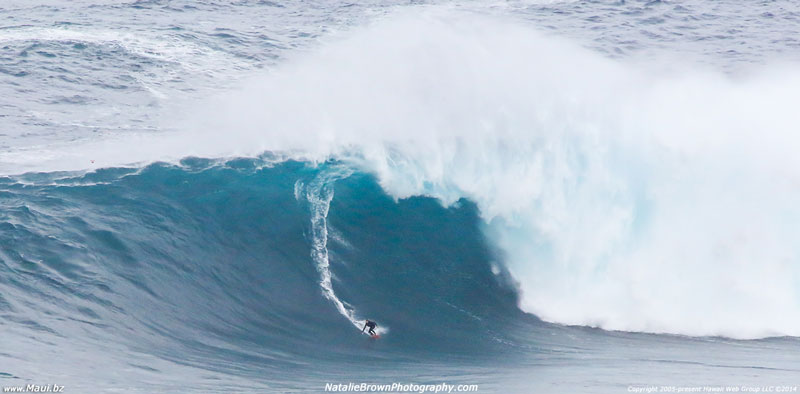 We can't talk about Haiku photos without mentioning the biggest wave in Hawaii. The wave, more commonly referred to as Jaws, awakens a handful of times each winter.  A few brave souls ride and entertain us.  Mahalo!
Twin Falls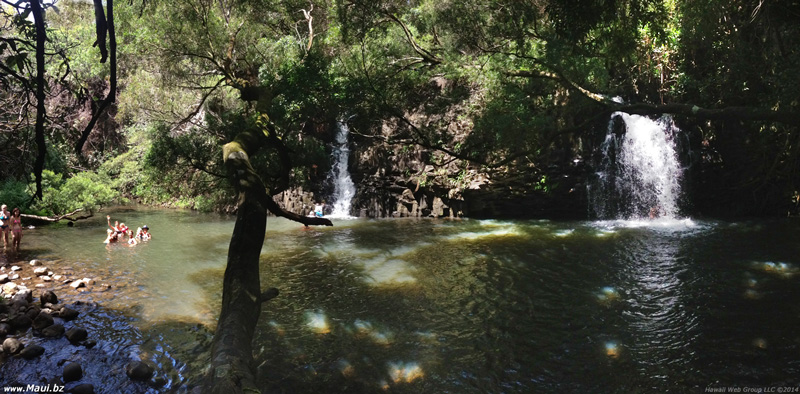 Twin Falls Maui is just a stones throw away!  This photo is technically of the actual Twin Falls, though there are many of them alongside Wailele Farm.

Bamboo Forest

There are so many bamboo forests on Maui.  It's a remarkable plant, and being among it is pretty awesome.
Sugarcane and Rainbows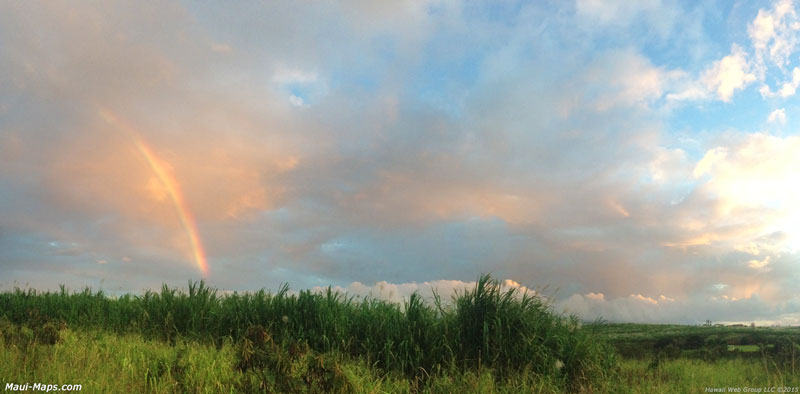 Sunset, rainbow, and sugarcane in the same shot.  We love this photo.
Jaws' Peanut Gallery

When Jaws is working, it's hard to find a good spot to watch from the cliffs.  Put your phone away and enjoy.  You're not close enough to get a good photo without a zoom.  But watching with your eyes is impressive!
Hiking Riverbeds

Hiking and Maui go hand in hand.  The trails and hikes around Haiku are great.  When hiking a riverbed, be very careful for slippery rocks and know very well what's going on upstream.  Flash floods kill people every year.
Peahi from Above

While flying to Hana, we got a good shot of Peahi on Mokulele Airlines.  It wasn't totally working this day, but you can still see action.
Wailele Farm Pools and Falls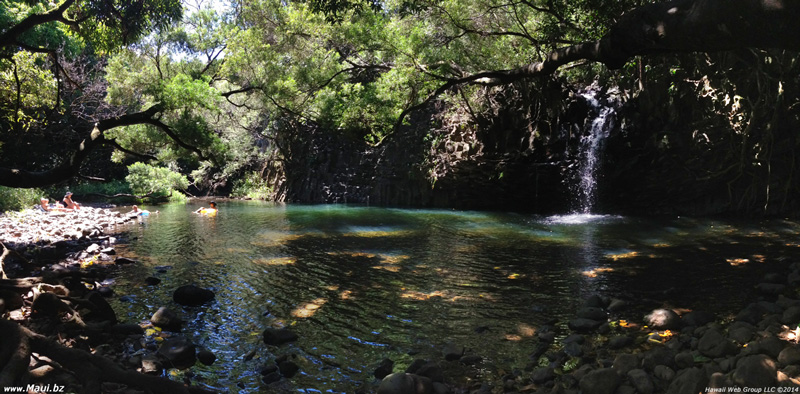 Another fun shot of friends enjoying the lower falls just off the path of Wailele Farm.
Ace of Cups
If these photos make you want to drop everything and head to Haiku immediately, you're not alone. But there's more to be discovered in Haiku than just epic beauty – namely, Ace of Cups. The shelves at this mystic storefront in the Aloha Aina Center are piled with tarot and oracle decks from around the world – some are ultra elusive and no longer in production. In contrast, others were designed right here on Maui. You'll also find a selection of crystals, pendulums, books, and journals, and you can even get a reading on select days by professional tarot and astrology readers. Ace of Cups fits right in with Haiku's supernatural vibe. 
(Copyright 2010-present © Maui-Maps.com & MauiGuide.com. All Rights Reserved.)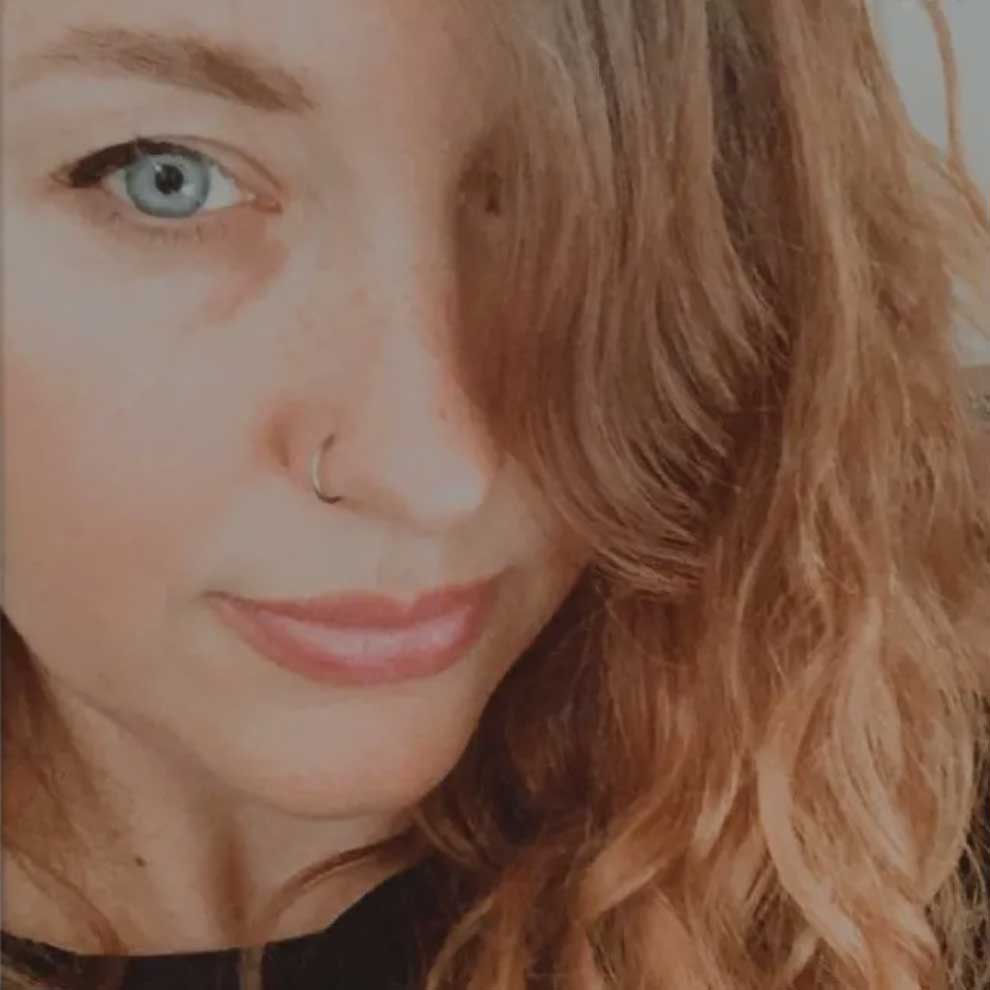 World Traveler, Digital Nomad, Small Business Enthusiast, and Lover of words!  Originally from Austin, Texas, I've lived on Maui for many years.  Currently in Los Angeles.