Here are some of our favorite Panoramic Photos from the summit of Haleakala Crater and its surrounding areas.
Haleakala in all its glory!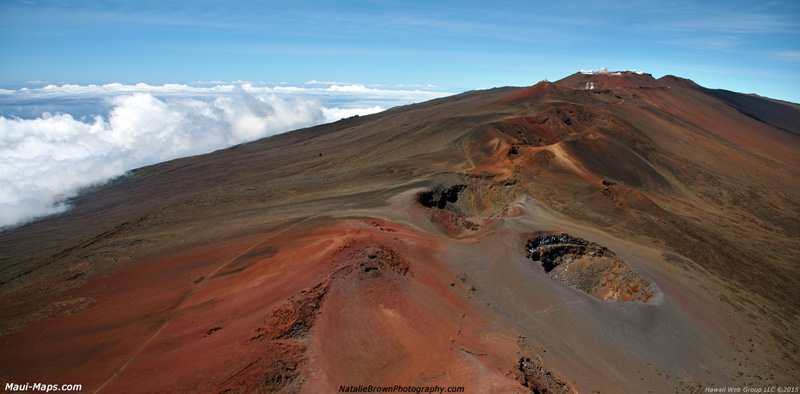 Taken while on Blue Hawaiian Helicopter tour, we took a great shot of the multiple craters along the summit of Haleakala.
Haleakala Observatory

House of the Sun!  Here you see the Haleakala observatory silhouetted by the sun high above the clouds.


Maui Weather Cycle

This is the best way to explain why Hana is so green and why Kihei and Wailea are almost always sunny.
Haleakala Crater View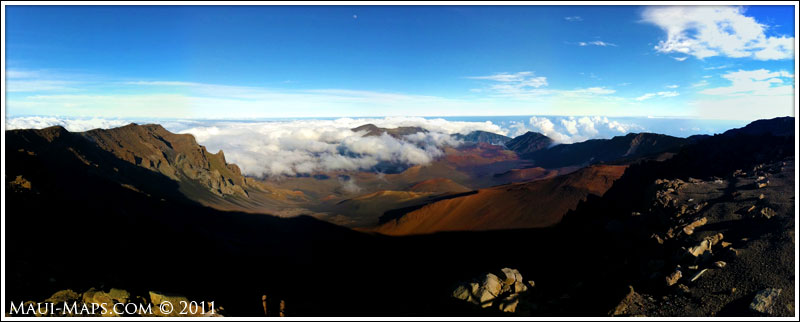 This is the view from the summit of Haleakala Crater and where most people watch the sunrise.

Observatory Information

Ever wonder what those shiny dots are at the top of Haleakala?  Here's your chance to learn about our world-renowned observatory.
Epic Haleakala Sunset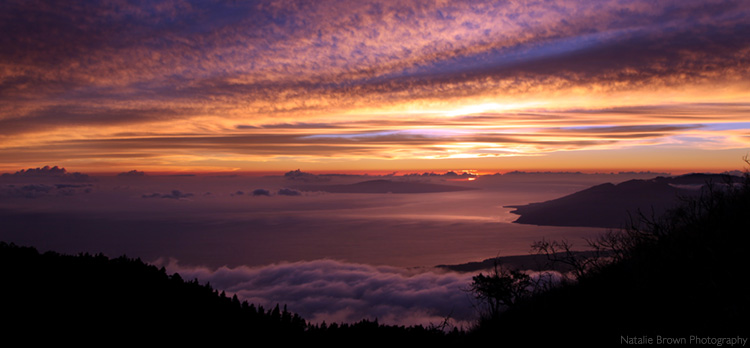 This was taken a little below the summit during one of the best sunsets of our lives.
House of the Sun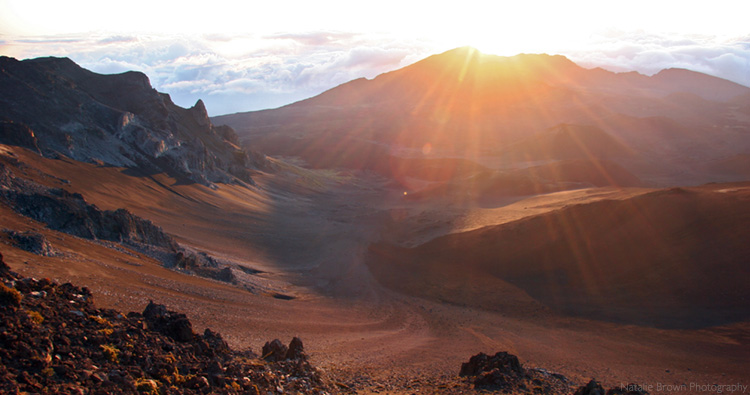 You can see why they call it the House of the Sun.  Such a powerful place to visit.

(Copyright 2010-present © Maui-Maps.com & MauiGuide.com. All Rights Reserved.)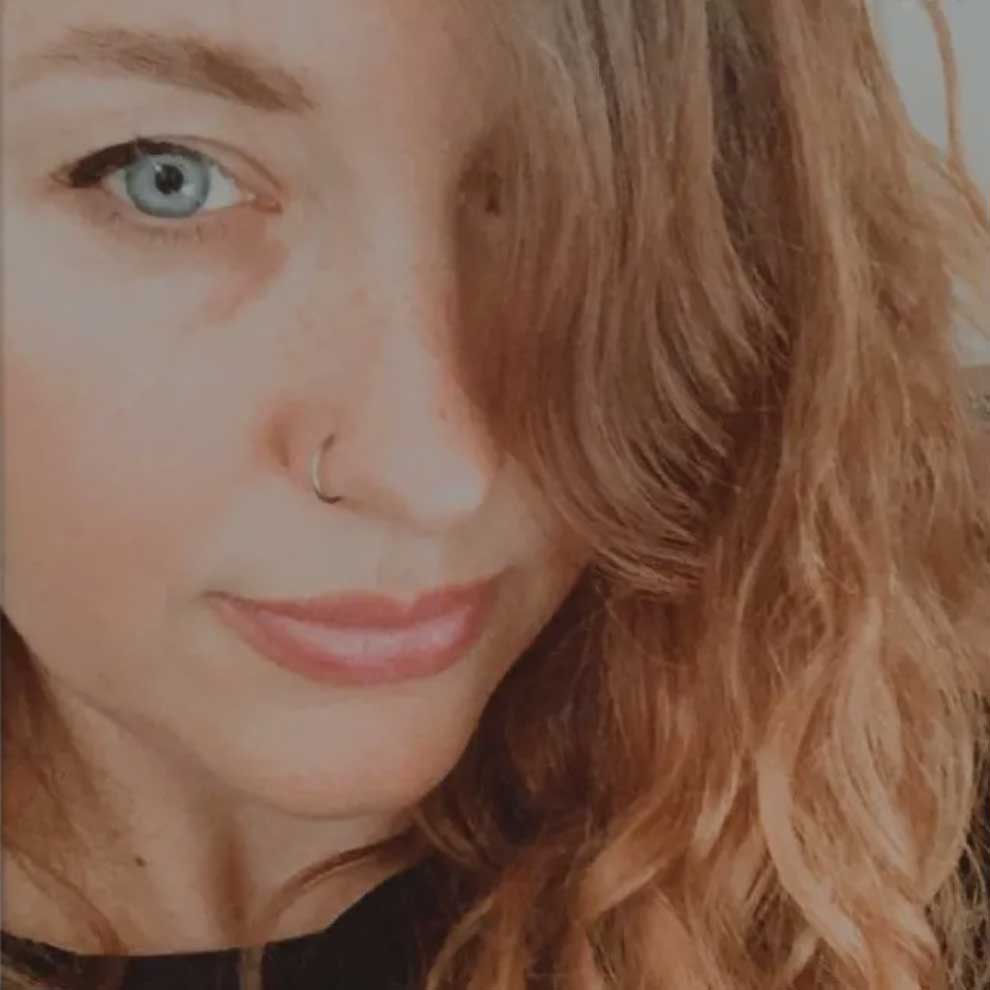 World Traveler, Digital Nomad, Small Business Enthusiast, and Lover of words!  Originally from Austin, Texas, I've lived on Maui for many years.  Currently in Los Angeles.